Every year, my firm throws a fancy Christmas party at the city's ritziest hotel, and it's always an occasion for major dressing up. Picking an outfit is serious business, y'all. I've worn black 3 out of 4 years that I've attended, but I always agonize over my outfits anyway. This year, I had it all in the bag; I found the perfect dress (yes, it was black – what?) back in the summer, and I had all my accessories ready too.
And then.
I stumbled across this Tibi dress at Winners.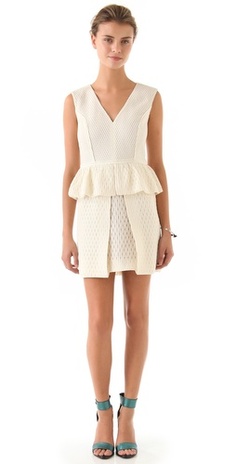 It's a wool blend, and forty kinds of odd, but I kinda dig that about it. And it's ivory. Did I mention that the Christmas party theme this year is Winter Wonderland?
Also, there was this to consider: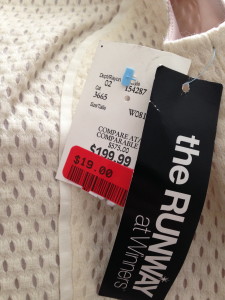 Yes, a $575 dress ($630 Cdn on Shopbop) marked down to $19. Done and done! (True story: a couple of weeks later, I spotted the same dress again at Winners. This time, it was marked down to $100. Whut? Methinks I lucked into a pricing mistake.)
So my outfit plans went out of the window, and I started again. I added a belt, because the dress was a smidge large in the waist. The rest of my accessories caused me a bit more trouble; I just couldn't decide. See, over-thinking again! In the end, this is what I picked: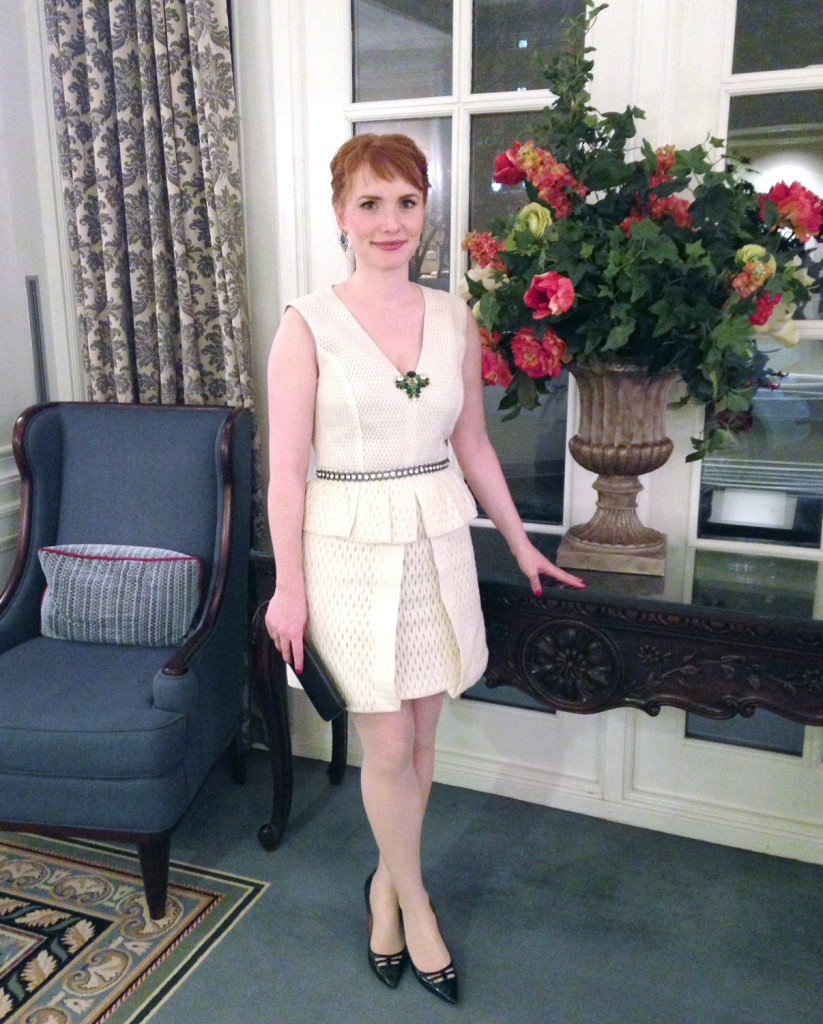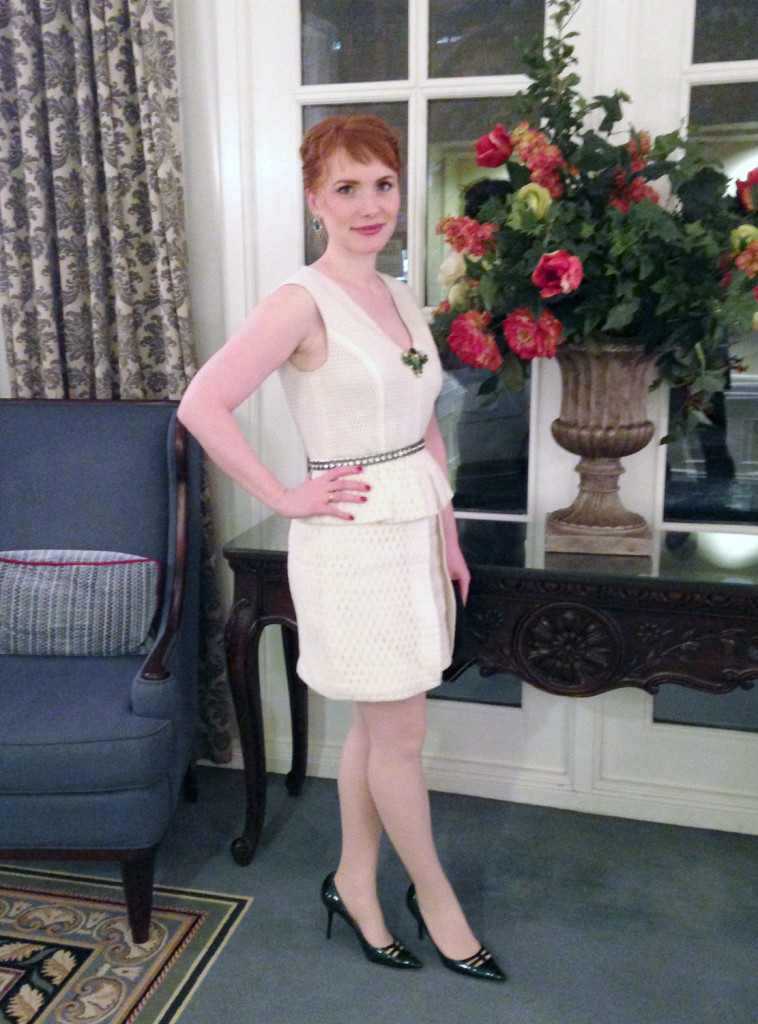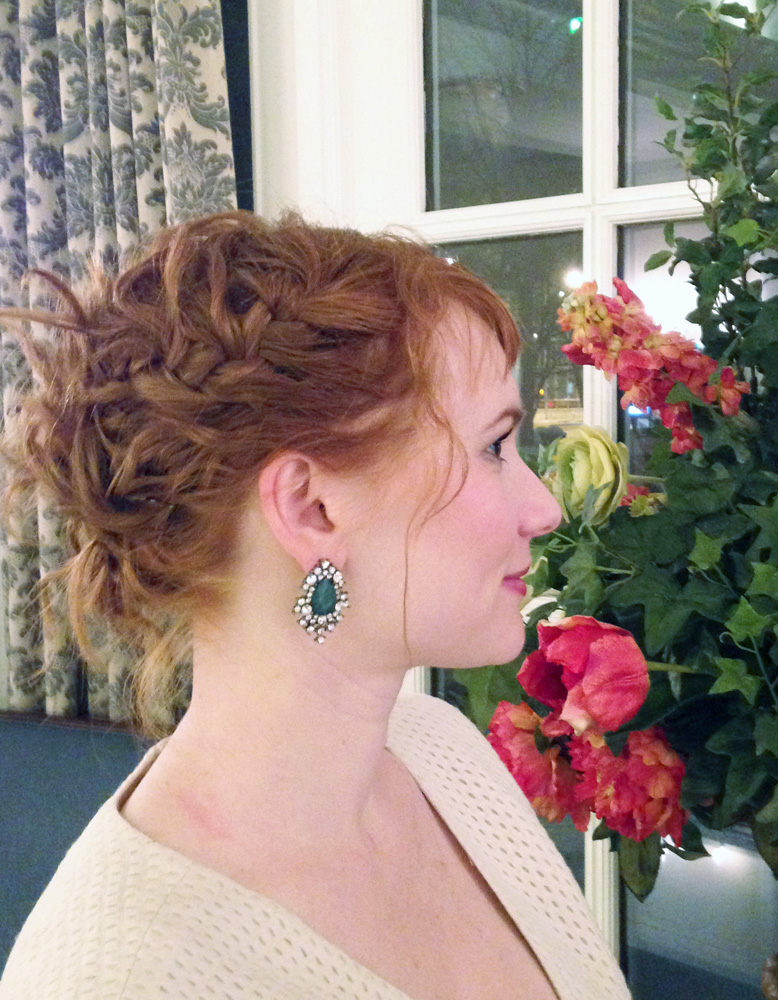 Not gonna lie: this is a great dress for standing around in. The view when sitting down ain't so pretty, thanks to that weird peplum/front vent combo. Luckily I had the dinner table to hide behind. I'm not sure if I will ever have an occasion or reason to wear this dress again, but it was perfect for this particular party – the right dress, and the right time, and the right cost.
By the way … BCRL is now on Instagram! In addition to pics of the random, usually colourful and/or sparkly things that catch my eye on a daily basis, I also post sneak peeks from upcoming posts. If that's not incentive enough for you to follow me (BCRLadinaj), then I don't know what is.