Time to review of few more of the beauty products I've tried recently.
L'Oreal Studio Silk & Gloss Curling Spray ($6)
Ever since I got my perm, I've been looking for hair products to keep it looking its best (i.e. not a frizzy mess). I'm at a bit of a disadvantage, because I haven't really used hair products (other than shampoo and conditioner) for years, and I'm not really familiar with what's out there. Also, I'm cheap; I hate spending tons of money on products that may or may not work. After endlessly perusing the drugstore hair products aisle, I decided to pick up this spray on a whim – it promised to give my waves a bit of bounce, and it was attractively priced at $6. With my perm, I've found that the waves/curls are well-defined right after washing, but seem to flatten out after a day or two. Slightly wetting my hair can revive them a bit, but not for very long. They always end up looking something like this: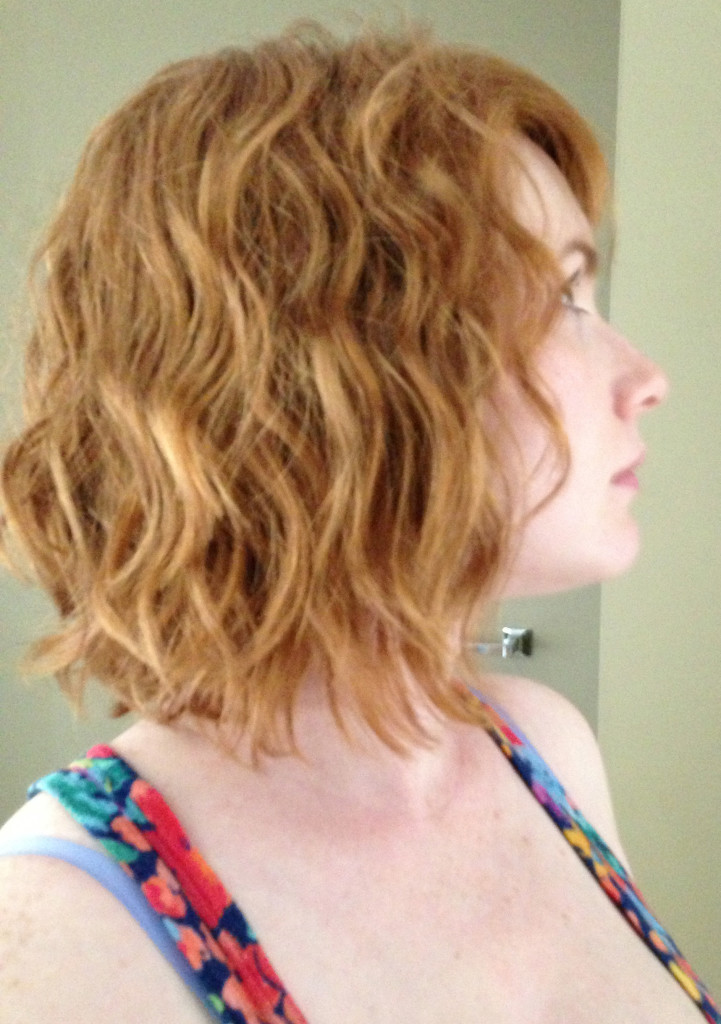 I decided to apply the curling spray on slightly damp hair (not freshly washed), and scrunch it up a bit. It really did seem to make a difference!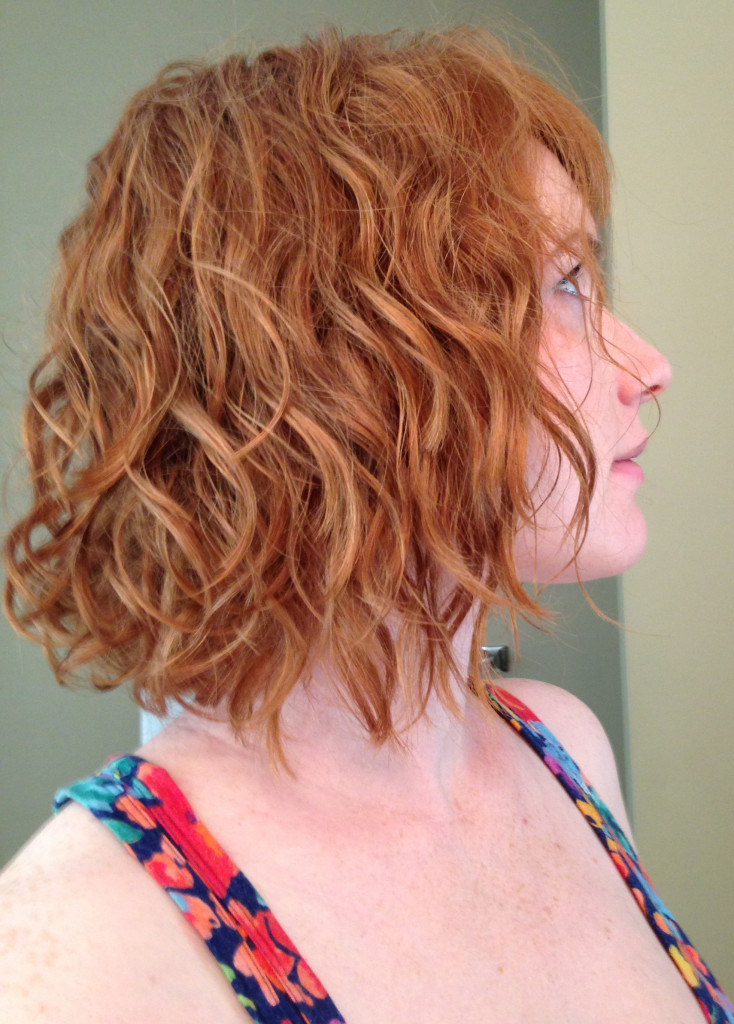 The curling spray doesn't seem to weigh down my hair, or dry it out. I've become a big fan of this product, and it's one of my go-to's when I need to perk up my perm.
Benefit Yes They're Real Mascara ($33)
I got a sample size of this mascara as a "with purchase" gift, and I have to say that I was impressed. Unlike a lot of high-end mascaras, this one actually delivers on the promise of so-big-they-look-fake eyelashes (my preferred look, of course). It not only builds well, giving eyelashes a lot of volume, but also provides great separation and definition. I think the secret for the latter is the brush; it reminds me of the Maybelline Lash Stiletto brush, which I use for a similar effect.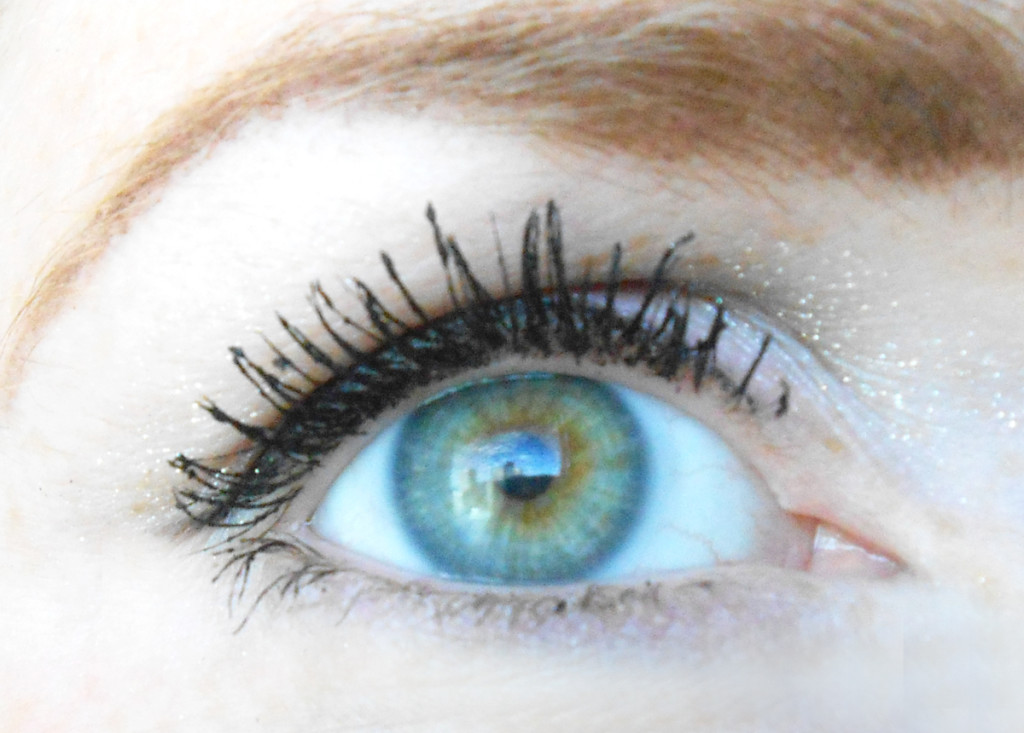 Which brings me to my other point: this Benefit mascara, while great, doesn't achieve noticeably better results than my usual drugstore combo (L'Oreal Voluminous + Maybelline Lash Stiletto), and it's more expensive. It does save time when it comes to application, but I'm not sure if that's enough reason to splurge. I am tempted, though … so time will tell.
Batiste Dry Shampoo ($7)
While I'm still rocking my perm most days, I've started to occasionally straighten my hair again – just for a bit of variety. The perm actually makes my hair look bouncier after being straightened … but only for a while. After a day or two, I am reminded of why I permed my hair in the first place as my (straight) hair proceeds to deflate like a bungled souffle. I only wash my hair once every 3-4 days (and prefer to keep it that way), so I've been searching for a way to keep it looking good between washes.
Enter the dry shampoo. I had been hesitant to try it for a long time because I had a vision of myself looking like I'd been dipped in flour (not sure why I assumed that dry shampoo would have that consistency, but there you go). Anyway, I finally bit the bullet and picked up a can of Batiste Dry Shampoo at Superstore, and put it to the test. This is what I started with – three day old hair, straightened: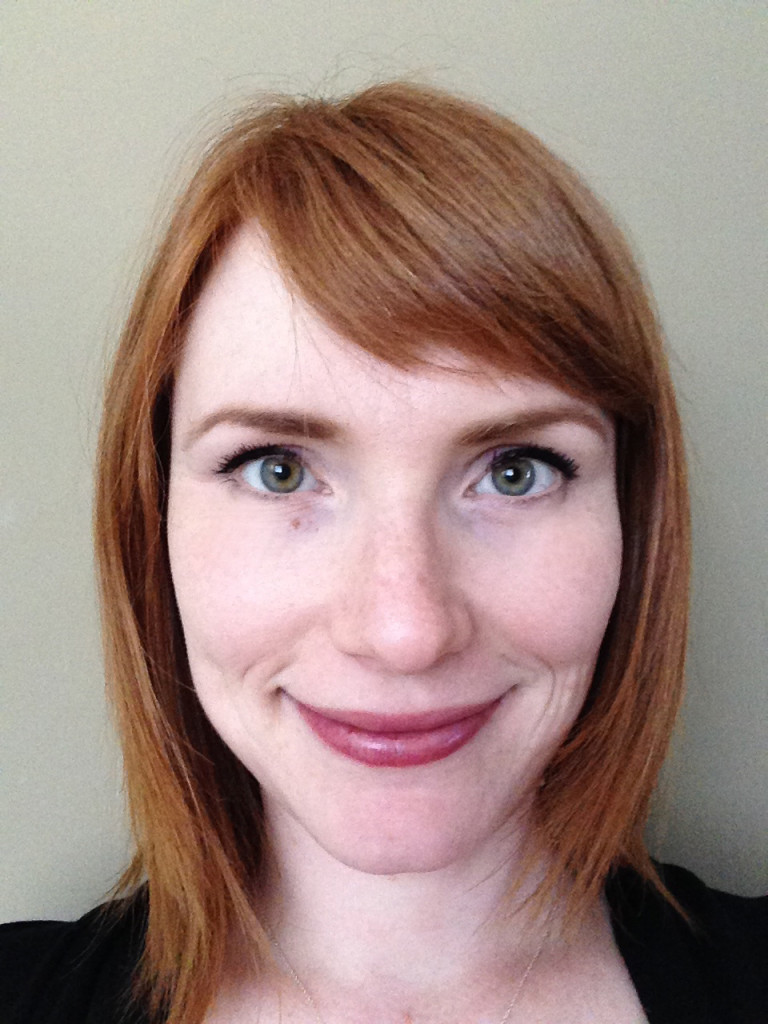 And this is what it looked like after: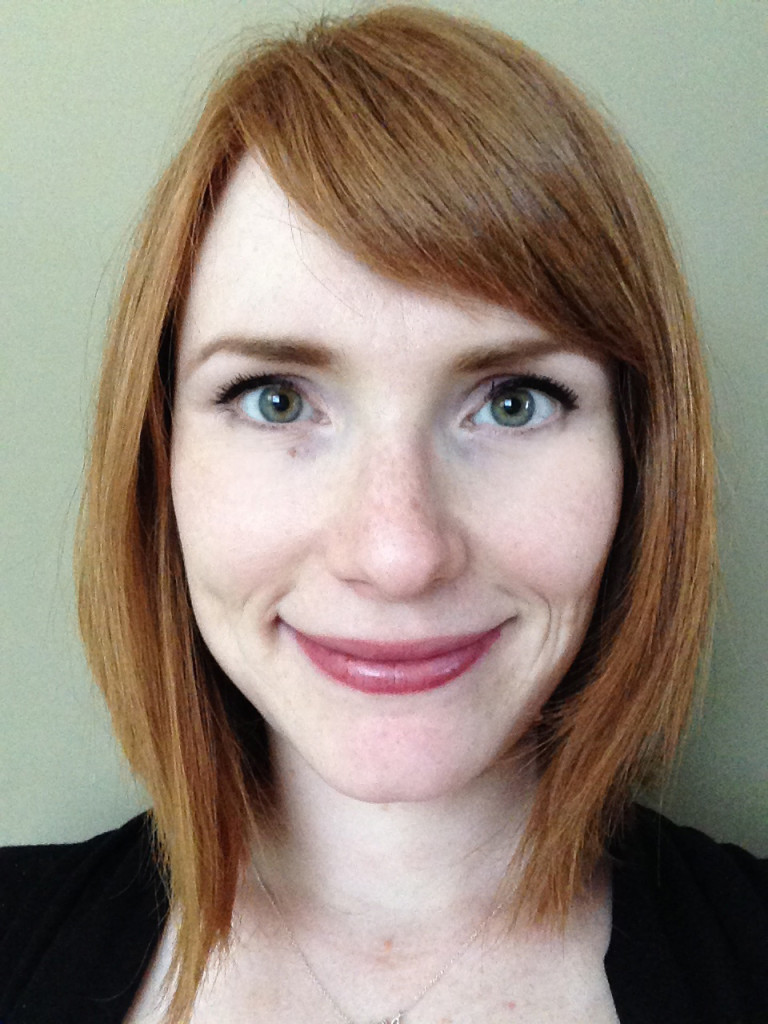 I'm not going to lie and say that there was a huge difference. My hair doesn't get super-greasy (which is why I don't wash it every day), so I can't really speak to the dry shampoo's grease-absorbing powers, although it did leave my hair feeling "fresher" for lack of a better word. In terms of volume, there was a slight improvement, but my hair didn't have the same "bounciness" as immediately after being washed and straightened. All in all, this dry shampoo makes my hair look a little bit more presentable for an extra day between washes, but it's not magic in a bottle either. For $7, that would have been asking for a lot; I'll take what I can get.
Have you tried any new beauty products? Got some new faves?