In my previous post, I paired my tan AG skinny cords with a variety of blues; this time, I'm pairing them with colours at the warm end of the spectrum. Tan (or camel) is, for me, an underrated neutral; I rarely wear it, and have very few pieces in this colour in my closet. Doing these 1 x 3 posts has convinced me that I need to rectify this situation. Like, yesterday. First up: I'm looking for a wool or wool blend skirt (preferably in a relaxed/casual style). I had my eye on the J. Crew Factory pleated mini, but the fit proved to be terrible on me. If you have any recommendations, shoot them at me.
Anyway, here are my (second set of) takes on the tan skinny cords:
Take One: blush pink + burgundy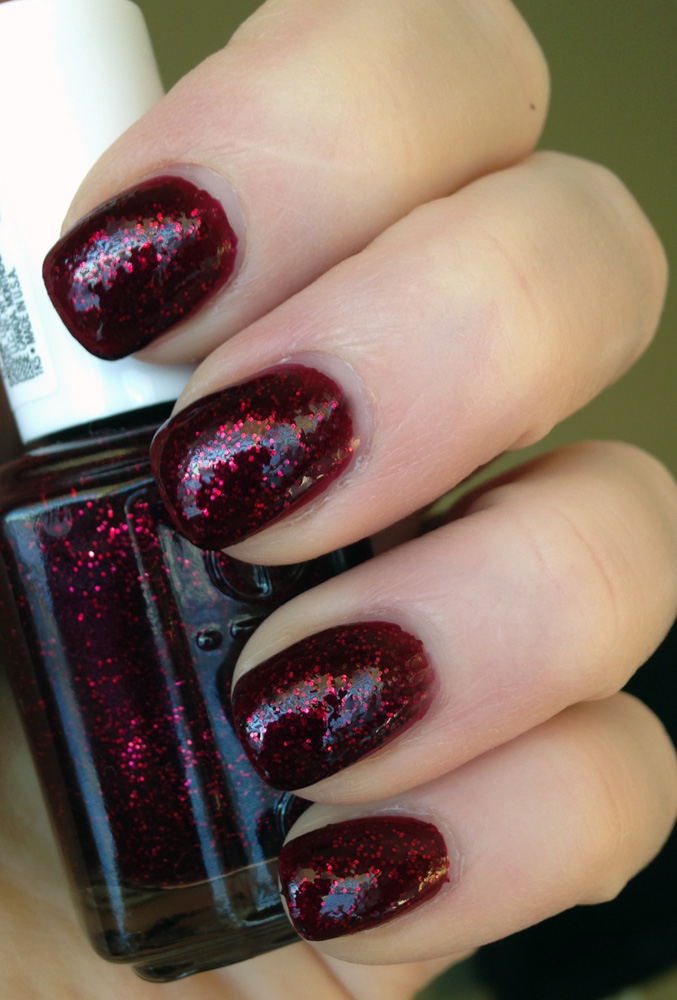 I was inspired by this polish from Essie's 2013 winter collection. In look and texture it reminds me of raspberry jam. The formula is thick, and the glitter pretty chunky, so it will eat up a ton of top coat. In a semi-related tangent, y'all have to check out the President's Choice Black Label BC Raspberry Jam – it's a-mah-zing! On par with the jam they serve at Upper Crust, which according to moi (jam aficionado), is the best in the City.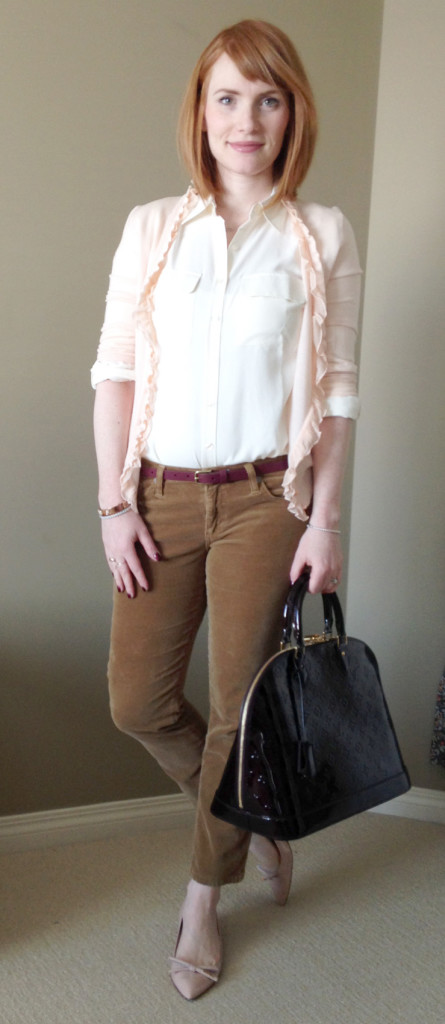 I love all the pink tones going on here. And the bows. And the ruffles.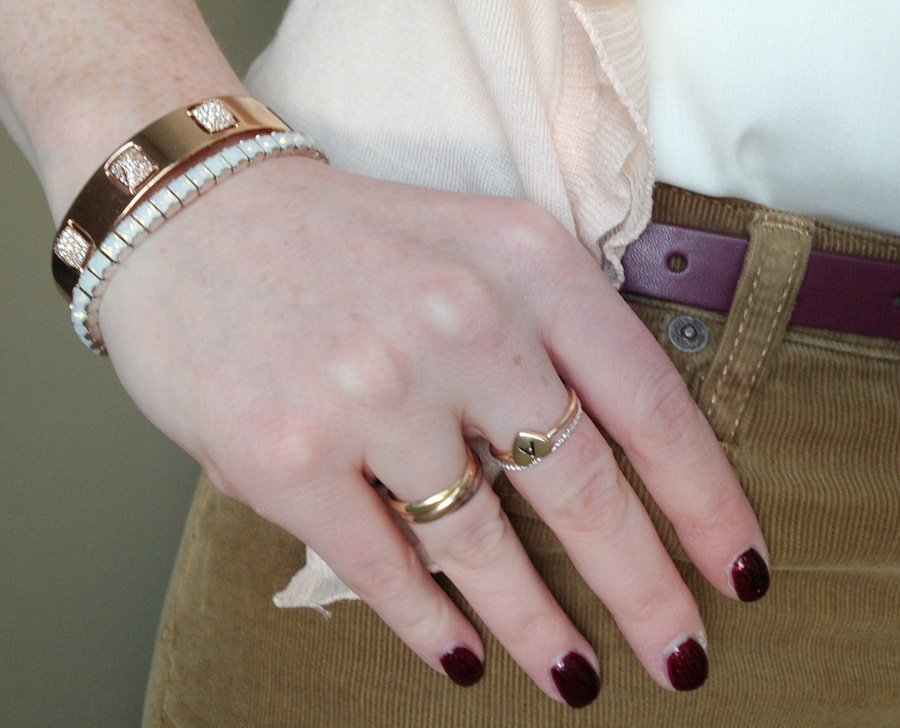 Take Two: magenta + olive green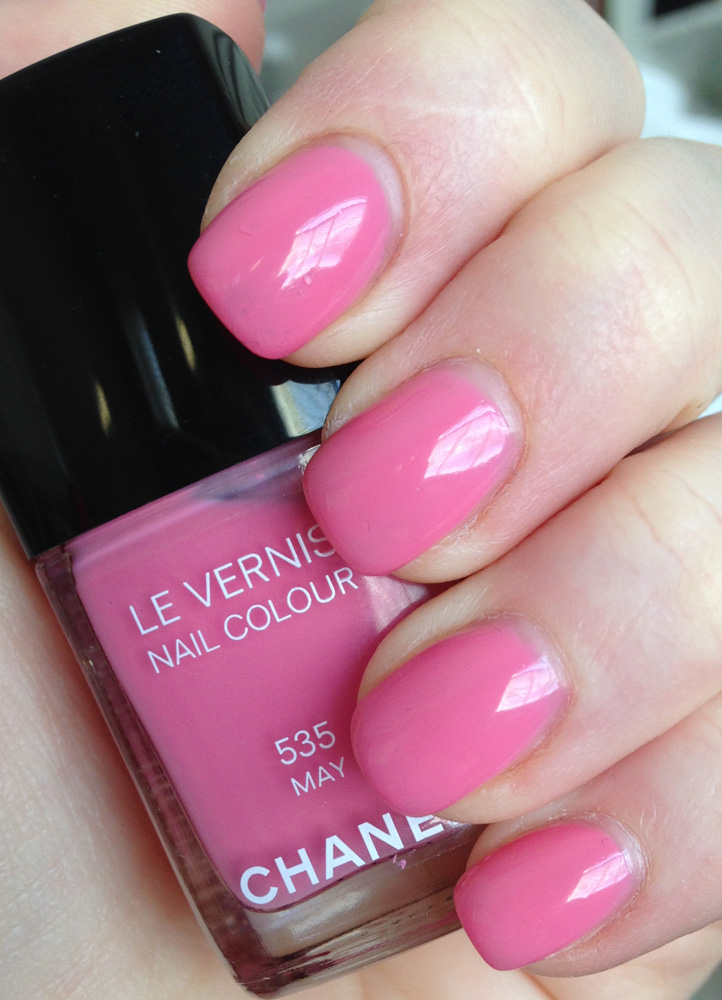 Can you believe that this is the only honest-to-goodness pink polish in my 200+ collection?

You'll have to take my word for it that this shirt is actually more pinkish magenta than purple in real life. Honest.

Take Three: (more) burgundy + florals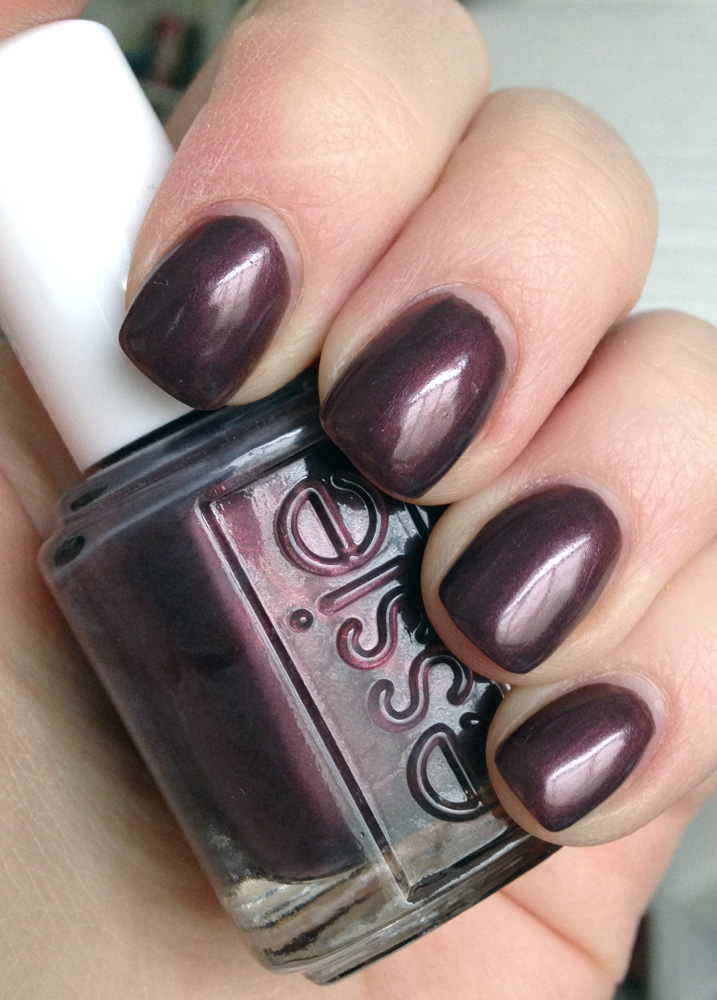 How awesome is this Essie polish? Perfect for fall/winter colours.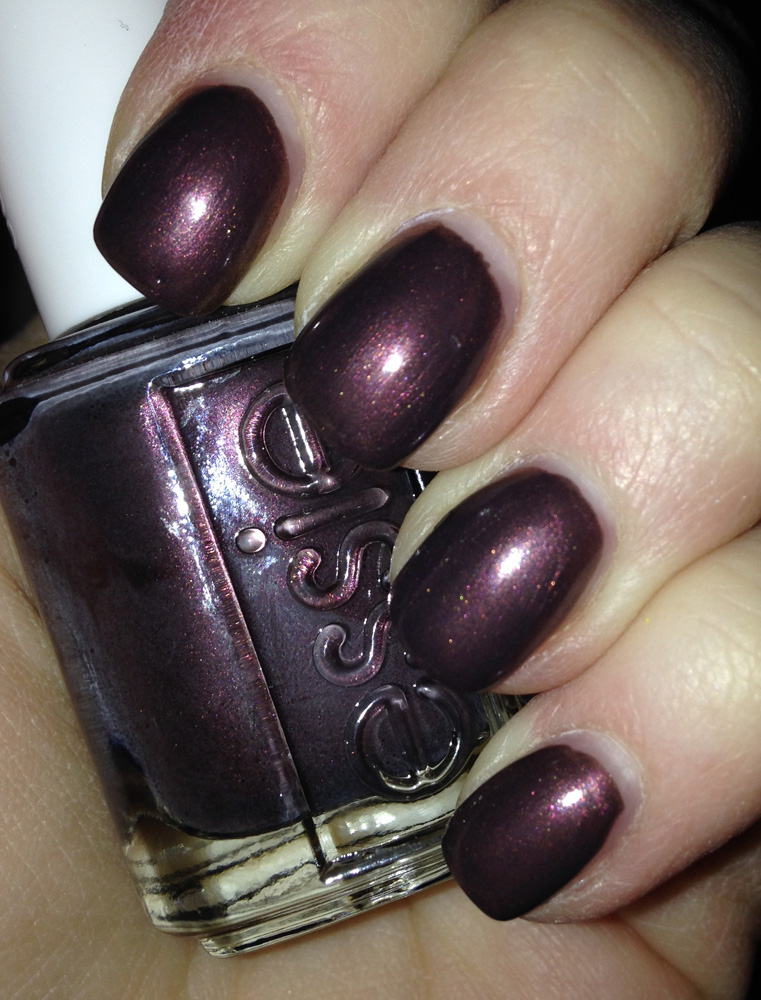 Still loving burgundy … and I swear this sweater is a true burgundy. It photographs so weird, though.
This Tilley shirt was a totally random thrift store find, but it reminds me of the Liberty print shirt from J. Crew, which are approximately 50 times the price.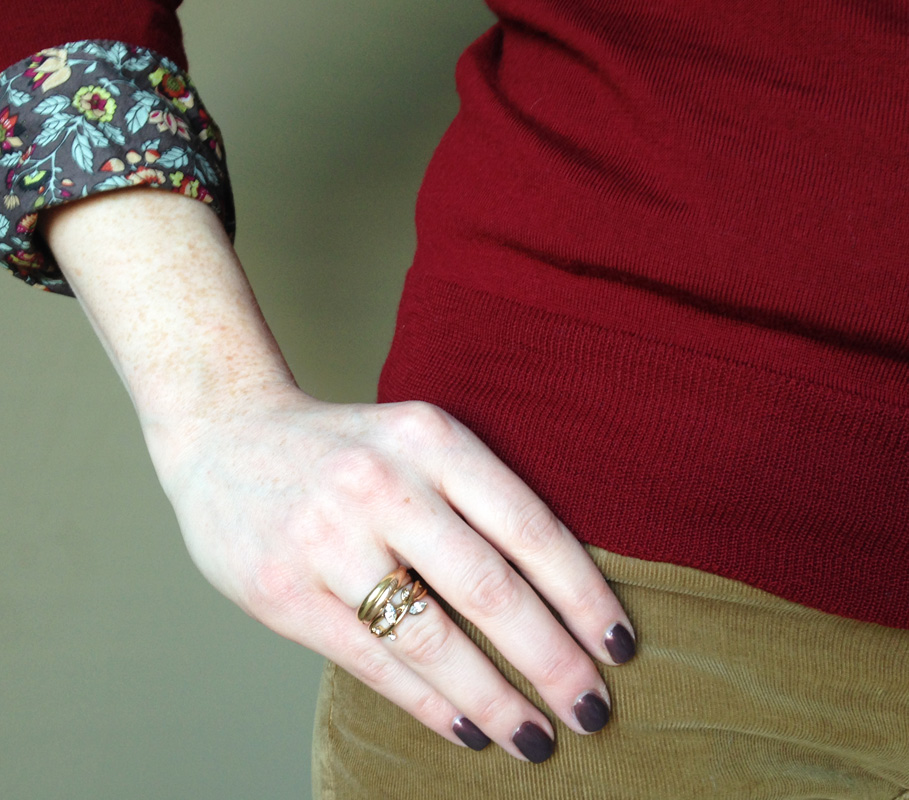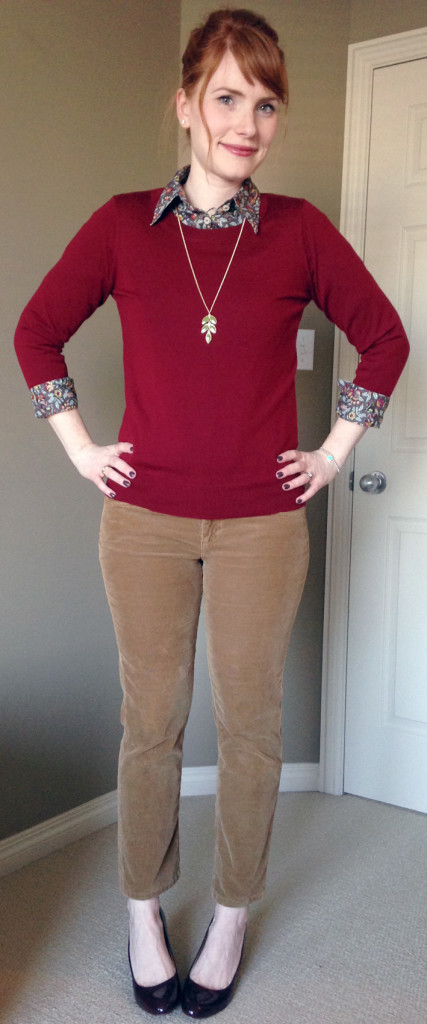 I promise I'll be back with a 1 x 3 post that feature something – anything – other than these pants!