A few months ago, I got a great deal on two pairs of Adriano Goldschmied skinny cords, a charcoal grey pair and a tan pair. The former were a slam dunk as a new wardrobe favourite; the latter I bought mostly because the fit was too good to pass up at that price ($20 a pair). My issue with the tan pair is that I don't typically wear light coloured pants, especially in shades like beige or tan; I feel like I end up looking more bottom-heavy than I already am when I wear them. But, like I said, this AG pair was so comfy, it seemed like a shame not to buy them, and a bigger shame to relegate them to the back of my closet.
So, I challenged myself to find at least 3 ways to wear them – and then actually, well, wear them. Once I started brain-storming outfits, I was on a roll! So much so that I ended up with way more than 3 outfits. Tan is a great neutral – something of a revelation to yours truly, who has very little of it in her closet. I loved all of the looks I put together for these AG cords, so I decided to show them all to you. Here are the first 3; stay tuned for part 2 later this week!
The first set of outfits has a blue theme, since so many shades of it work great with tan. As always, I worked my nail polish into the theme too.
Take One: navy + teal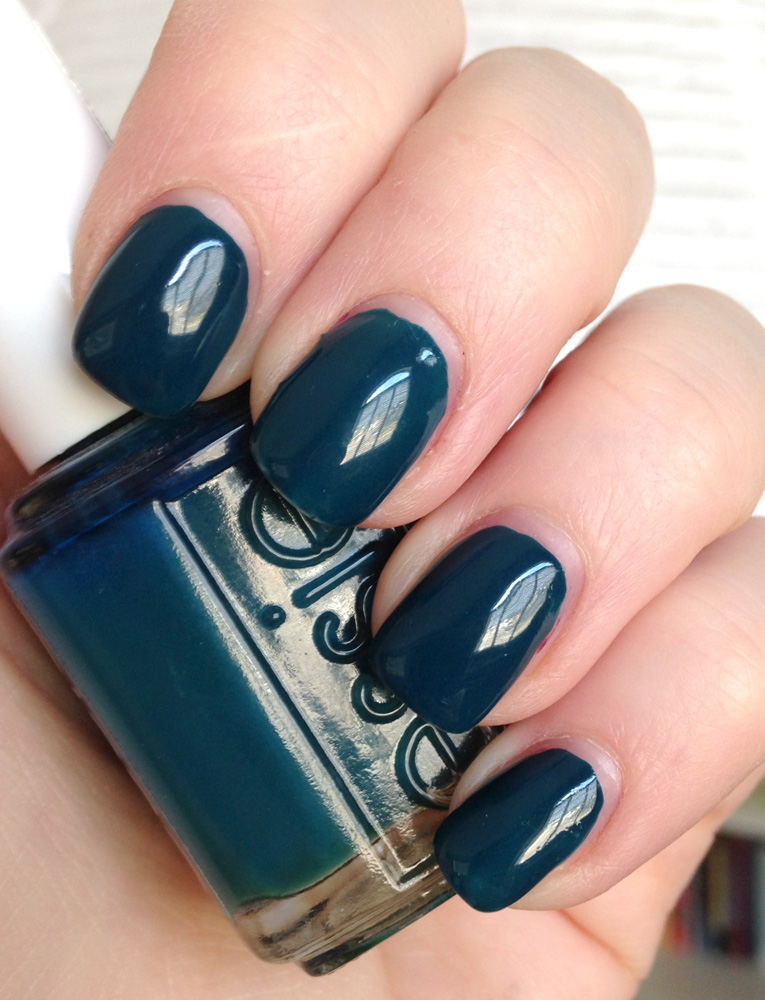 I had forgotten how great this Essie polish looks! It's a subdued, smoky teal (a bit lighter than the shown in the photo)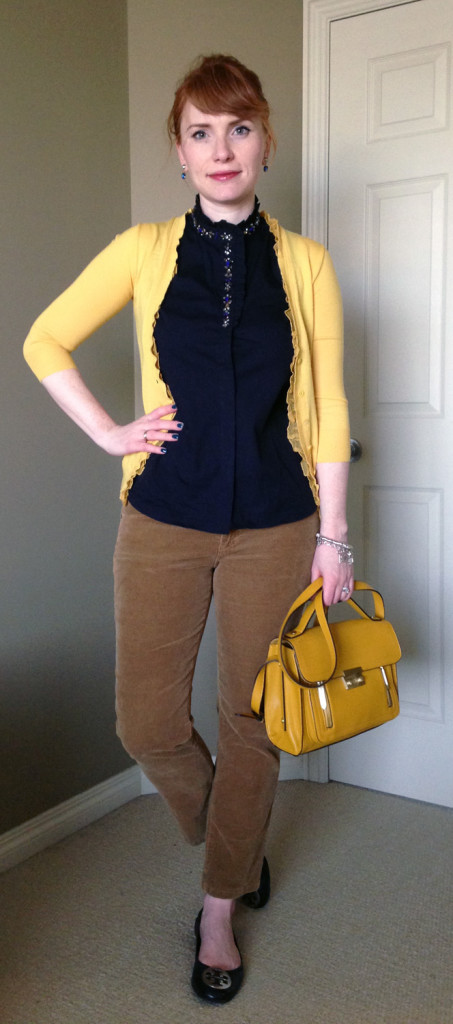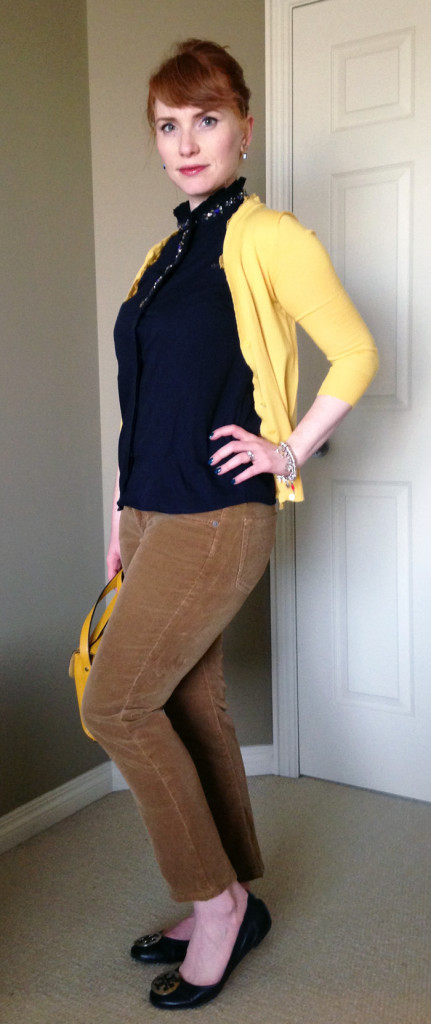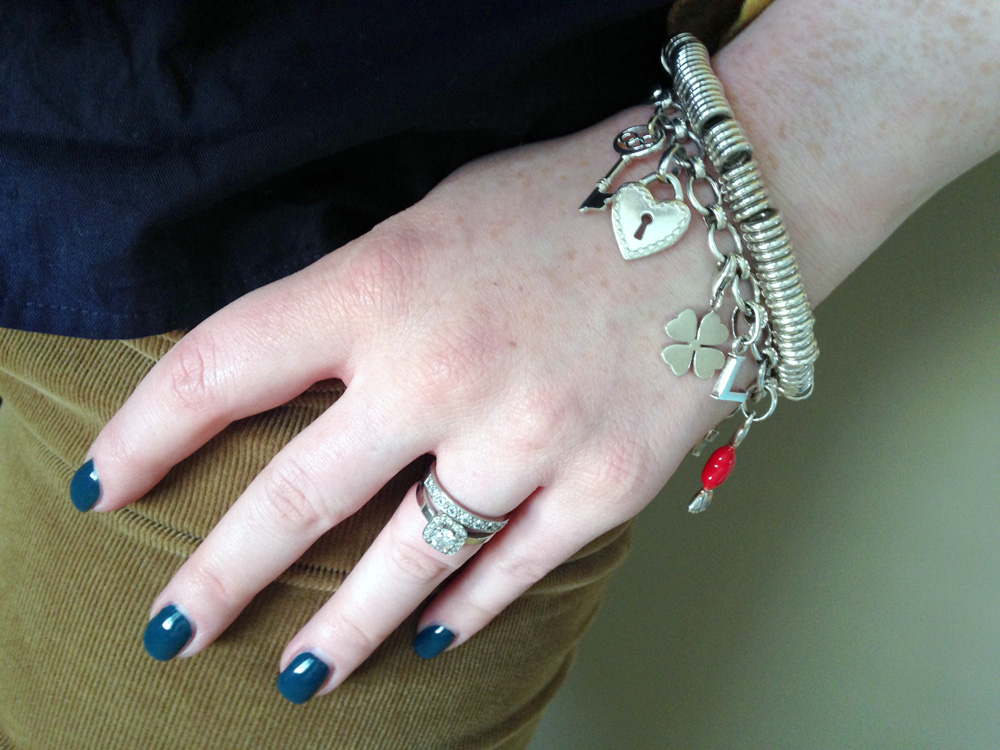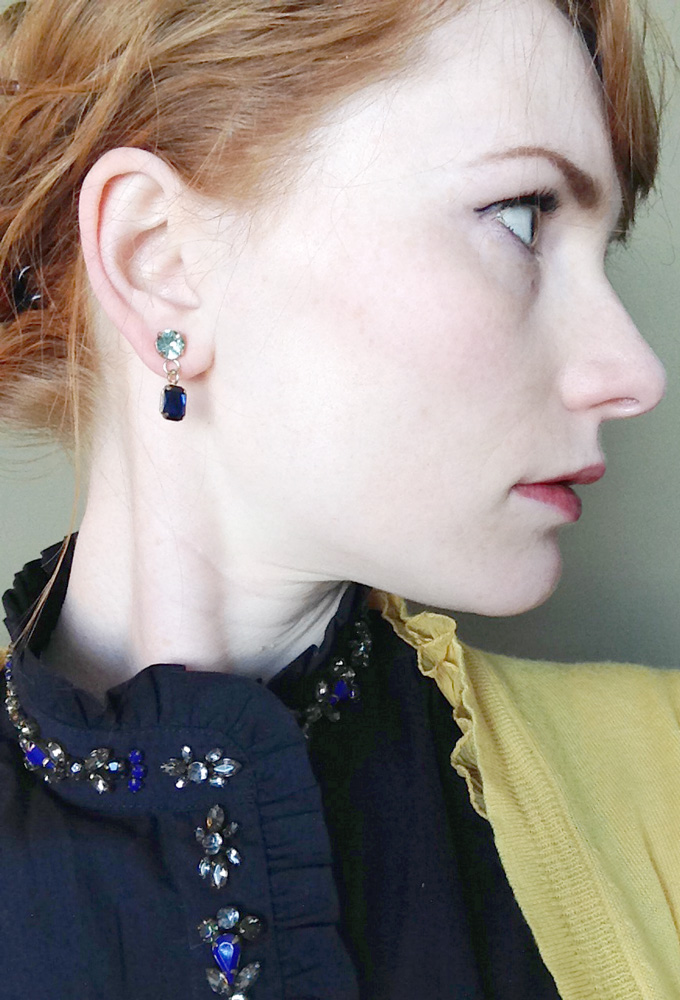 Take Two: sea foam + leopard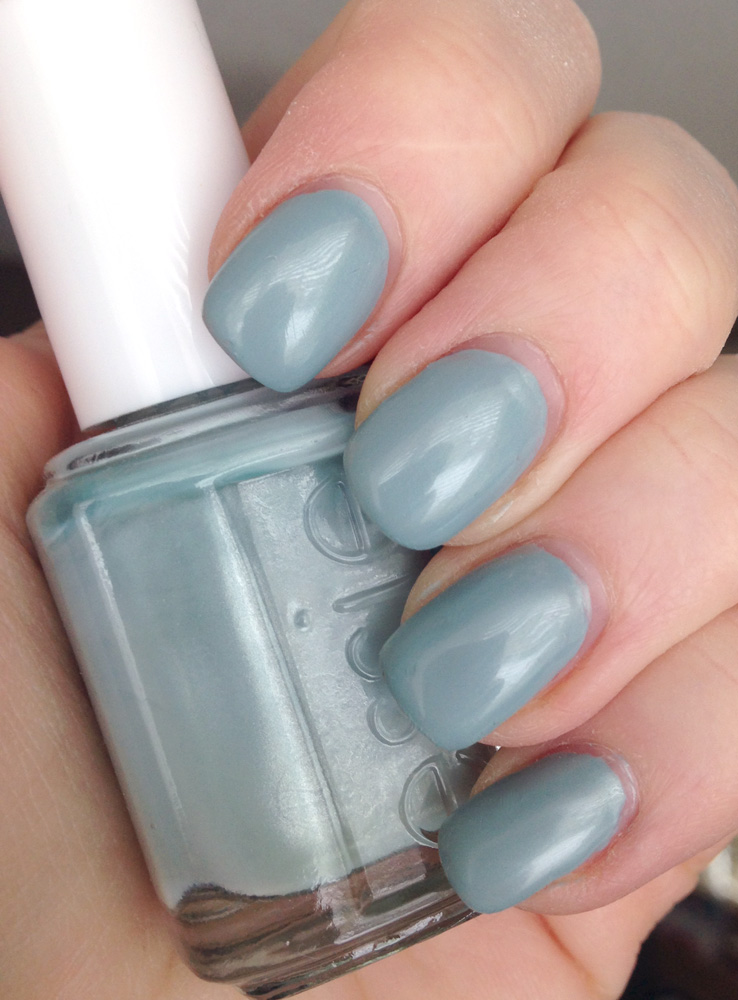 Can I just say – I love this (ungodly sounding) pairing of seafoam-y blue, cognac and leopard! So pretty!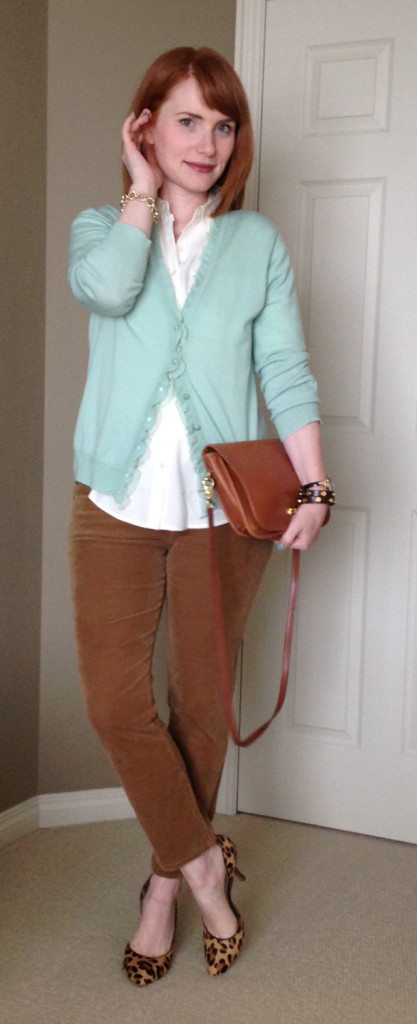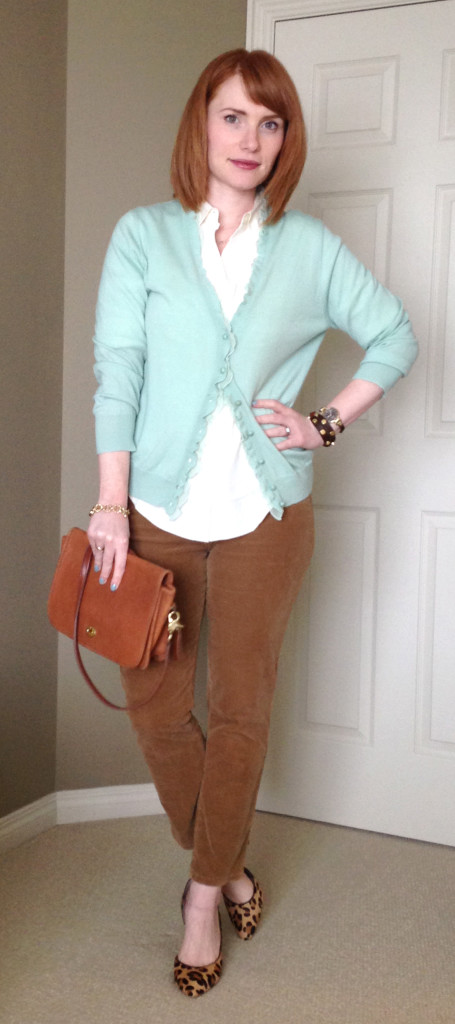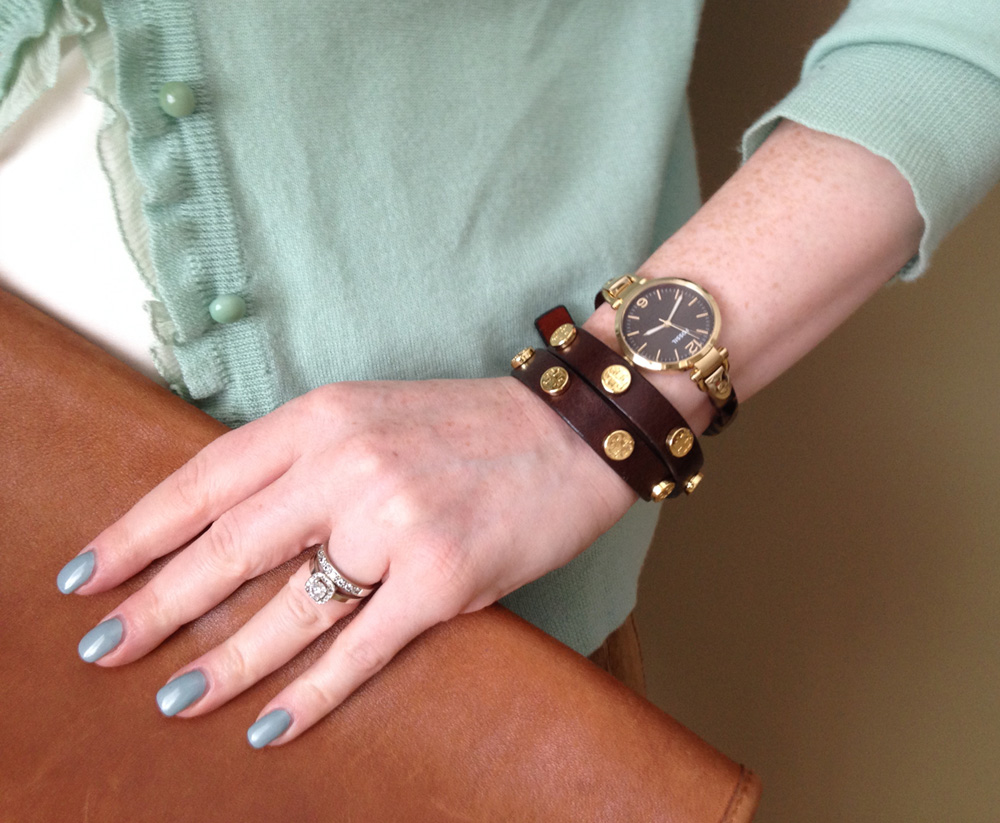 Take Three: periwinkle + cobalt blue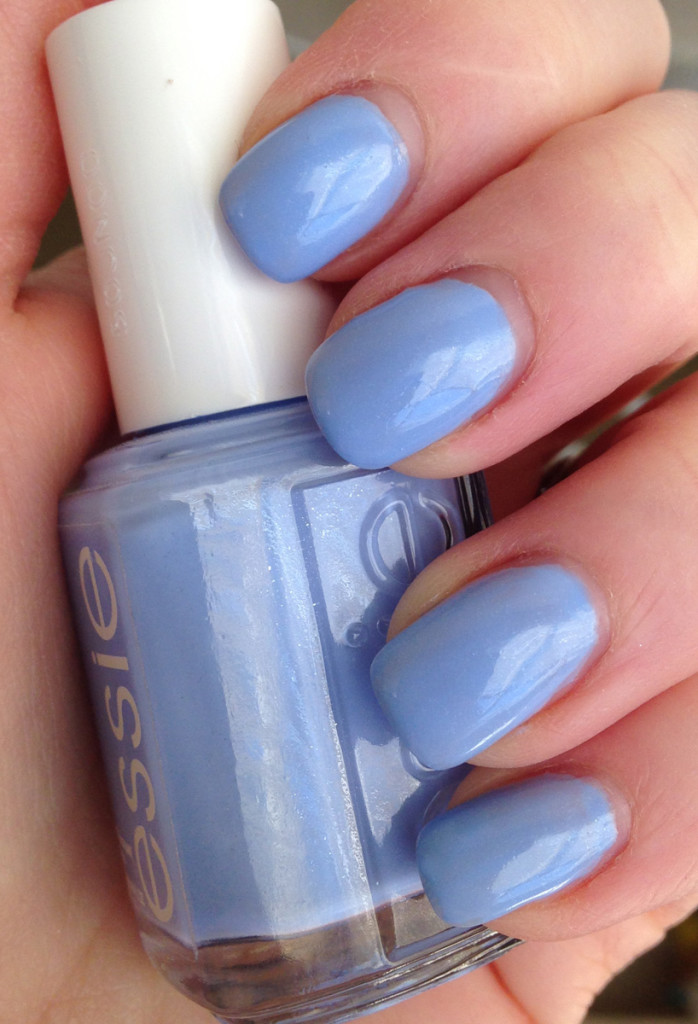 This may be my current favourite "uniform": button down shirt, crew-neck sweater, slim-cut cropped pants. It's basically all I want to wear, even if it's not particularly breastfeeding friendly.
Add a pop of colour, and consider it done!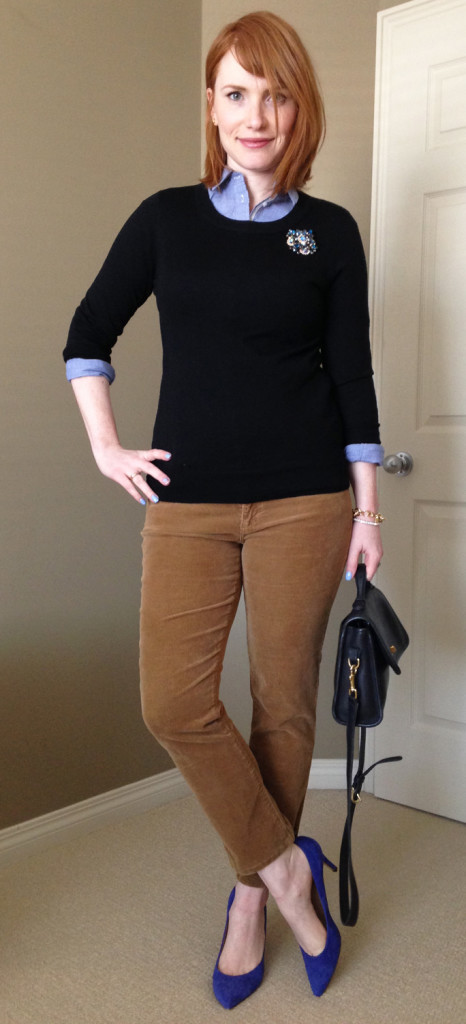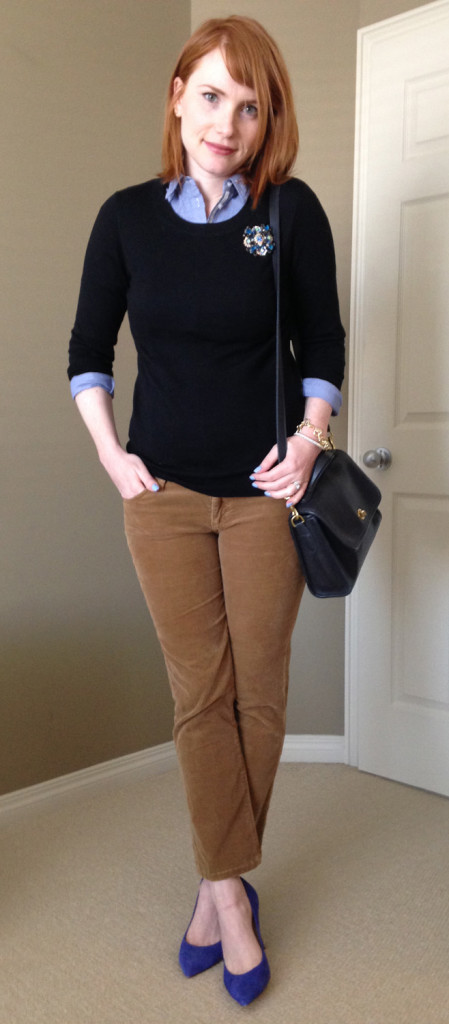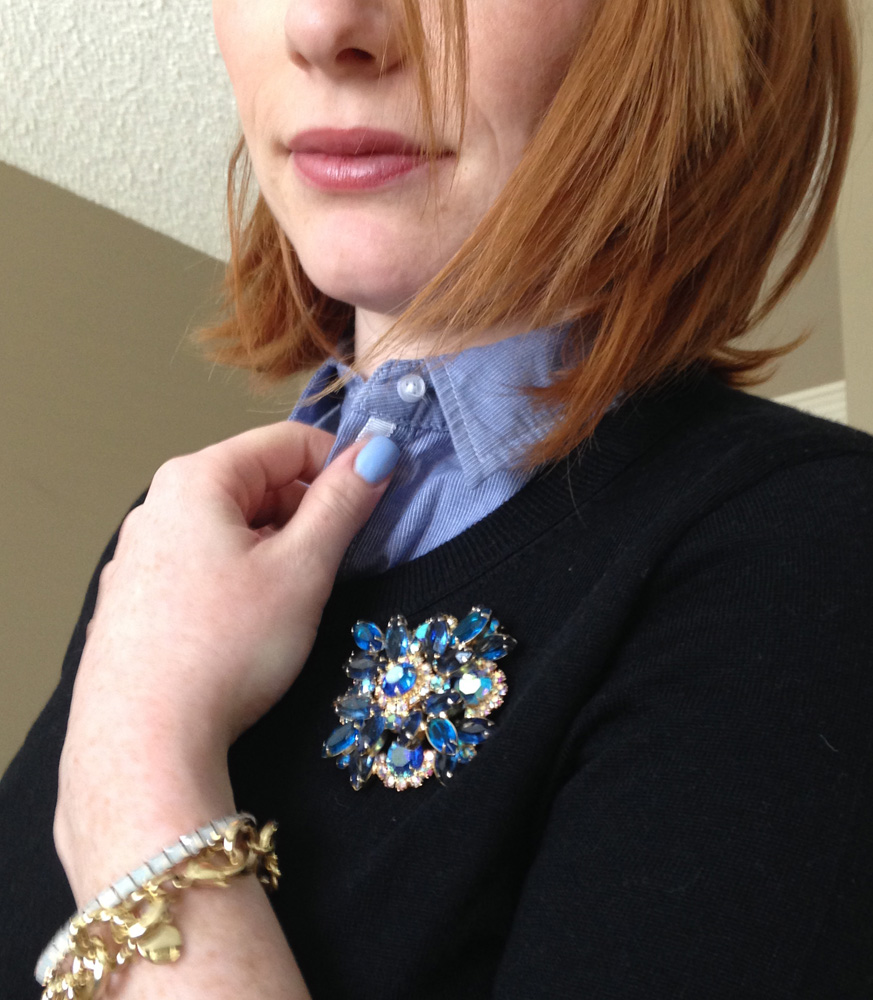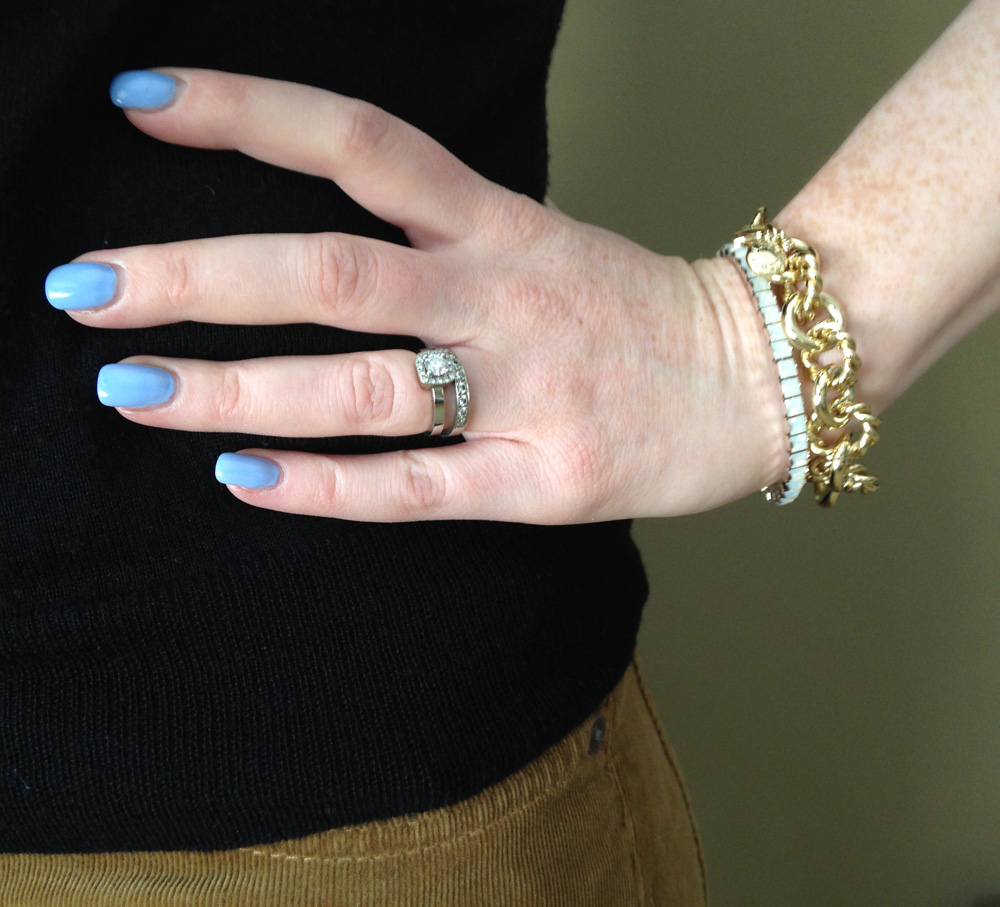 Check back later this week for another 3 takes on these AG cords!