Nouvelle Vague is one of the most sought after Chanel polishes of the past 5 years. Released as part of the 2010 Les Pop-Up de Chanel collection, Nouvelle Vague quickly attained something of a cult status. Needless to say, it's long sold out and nearly impossible to find anywhere but eBay – at outrageous prices. I was lucky to find one for sale through a Facebook polish group after nearly two years of lusting for it. Was it worth the wait? Oh yeah!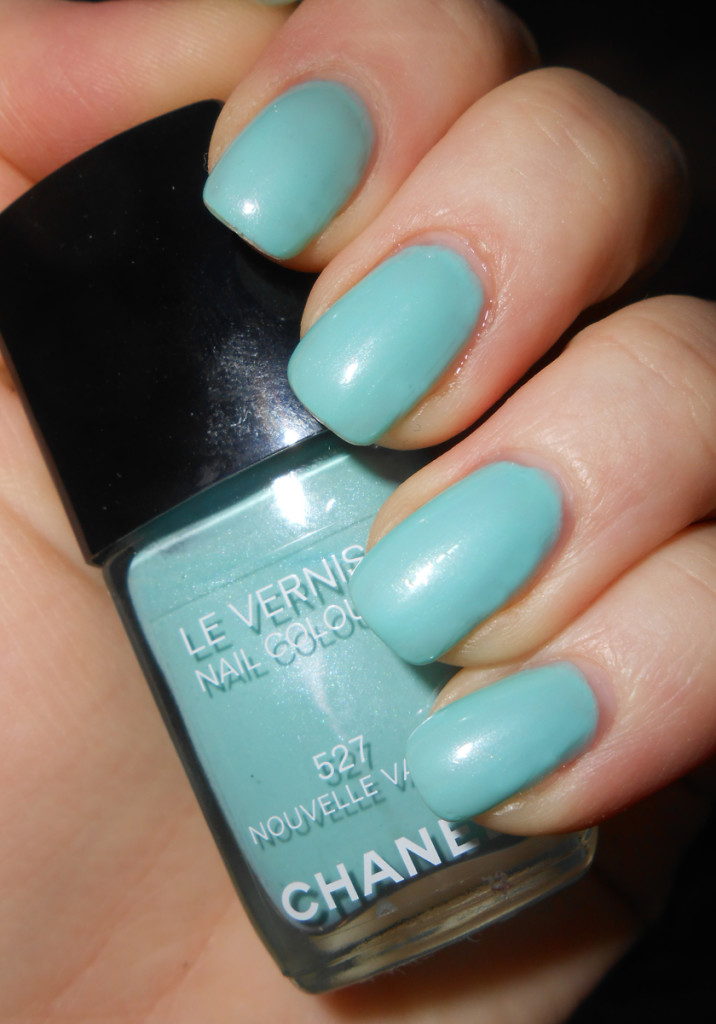 This is, hands-down, the best "Tiffany blue" polish out there. The formula is fantastic; on the nail, Nouvelle Vague has none of that chalkiness that many light blue polishes of this type can have. It's soft and yet intense at the same time. My aptitude for colour descriptions is terrible, so I will let the pictures speak for themselves.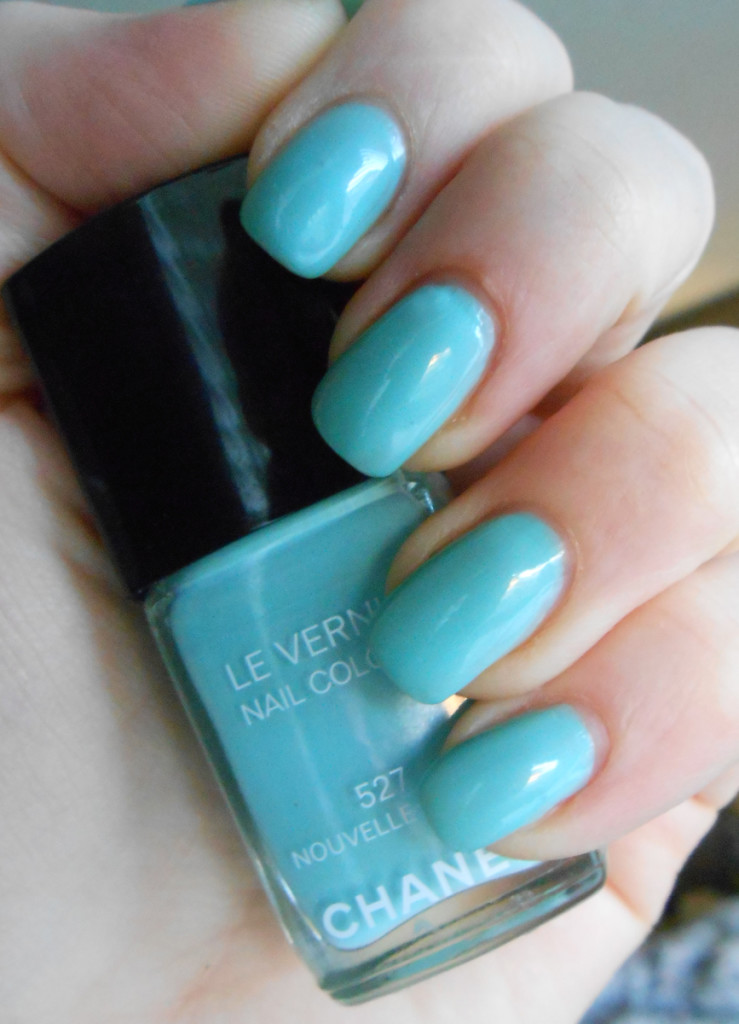 Application is excellent; I did the usual two coats and had no issues. I also had great wear with Nouvelle Vague, which came in handy because this was one polish I was in no rush to take off.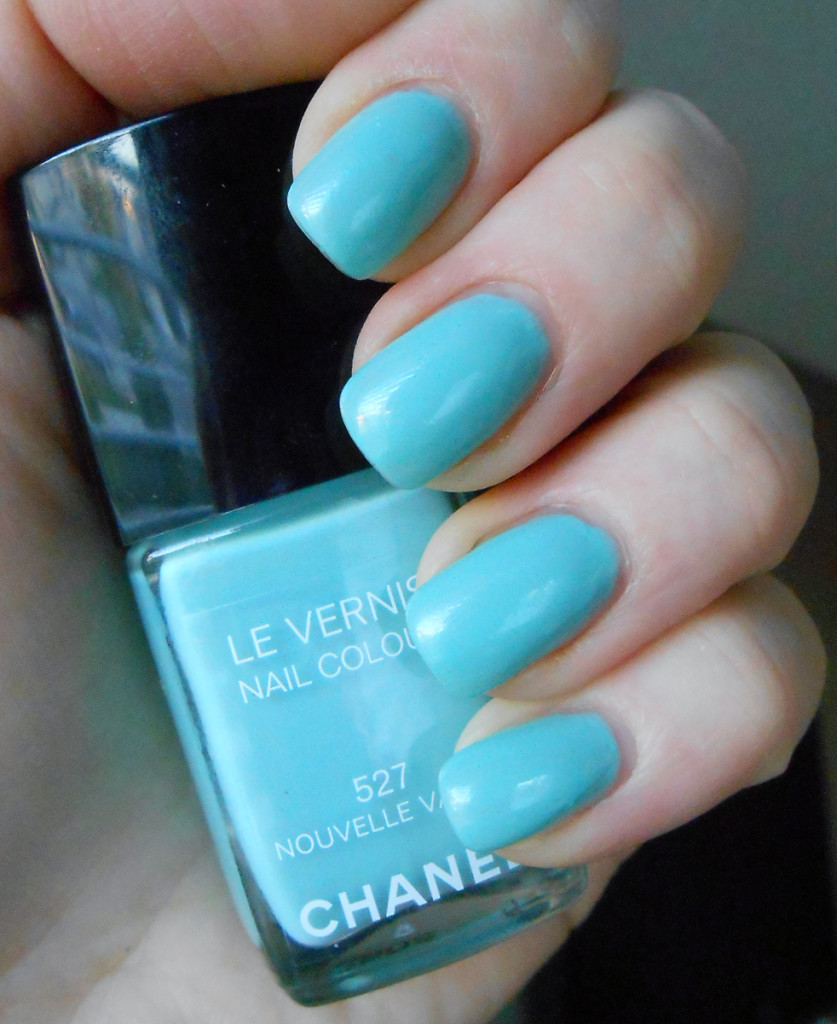 For my inspired outfit, I went with the Tiffany allusion, and picked an outfit that made me feel as though I could feasibly star in an Audrey Hepburn movie. As an extra in a crowd scene, perhaps, but you get the idea.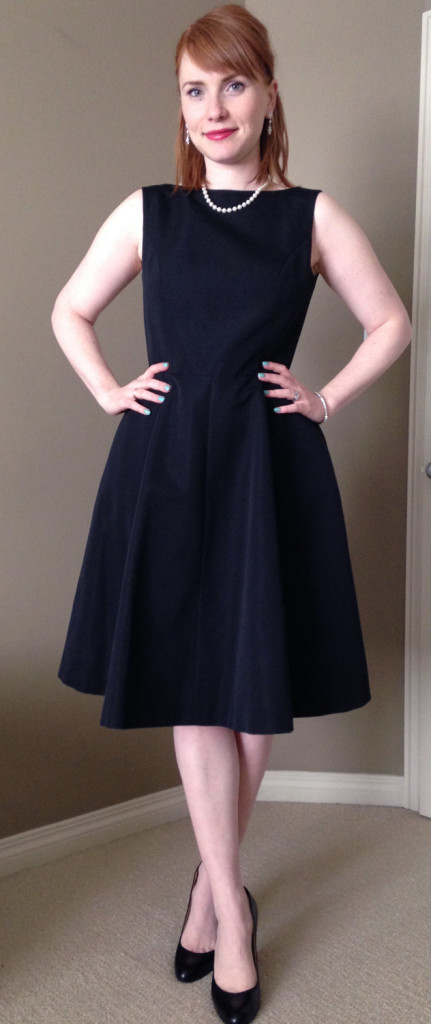 I adore the silhouette and details of this dress. Check out the back:

My mom -slash-photographer for these shots pooh-pooh-ed my outfit/polish combo, saying that the latter was too edgy of a colour for such a classic dress. I agree to some extent; red nails would have been a more traditional choice. But. Tiffany blue is a kind of classic too; besides, with an outfit this simple, you can probably pick almost any nail polish your heart desires.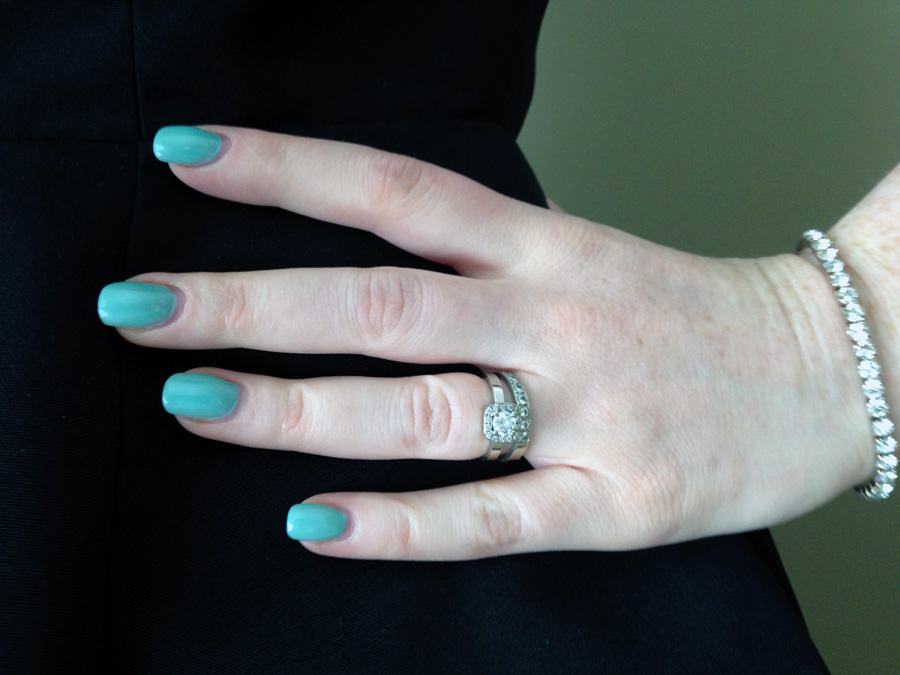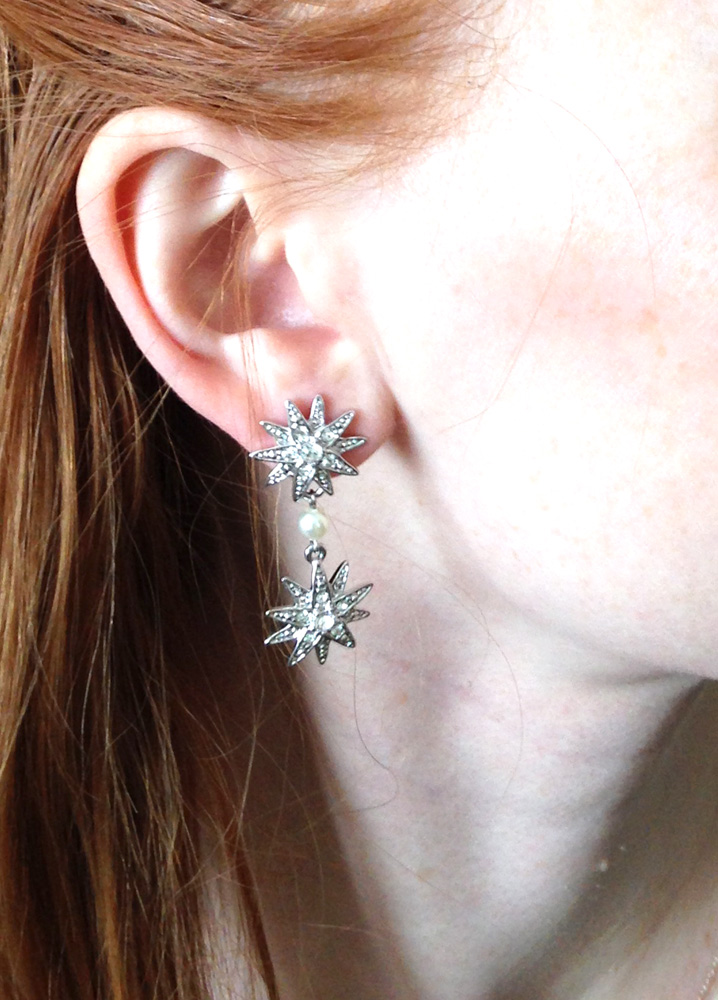 Funny story about the earrings: my parents went back to the Old Country for a visit in 2010, and on the way back enjoyed a quick side trip to Vienna. I was getting married a few weeks later, and my mom bought these earrings for me as a sort of engagement/wedding gift. Ok, that's not so much funny as sweet. The funny part is that she bought them at a museum gift shop; they are inspired by the hair jewels worn by the Empress Elizabeth of Austria in one of her most famous portraits. And a funny coincidence: one of my earliest memories is of watching the Sissi movies (starring Romy Schneider), based on the life of Elisabeth.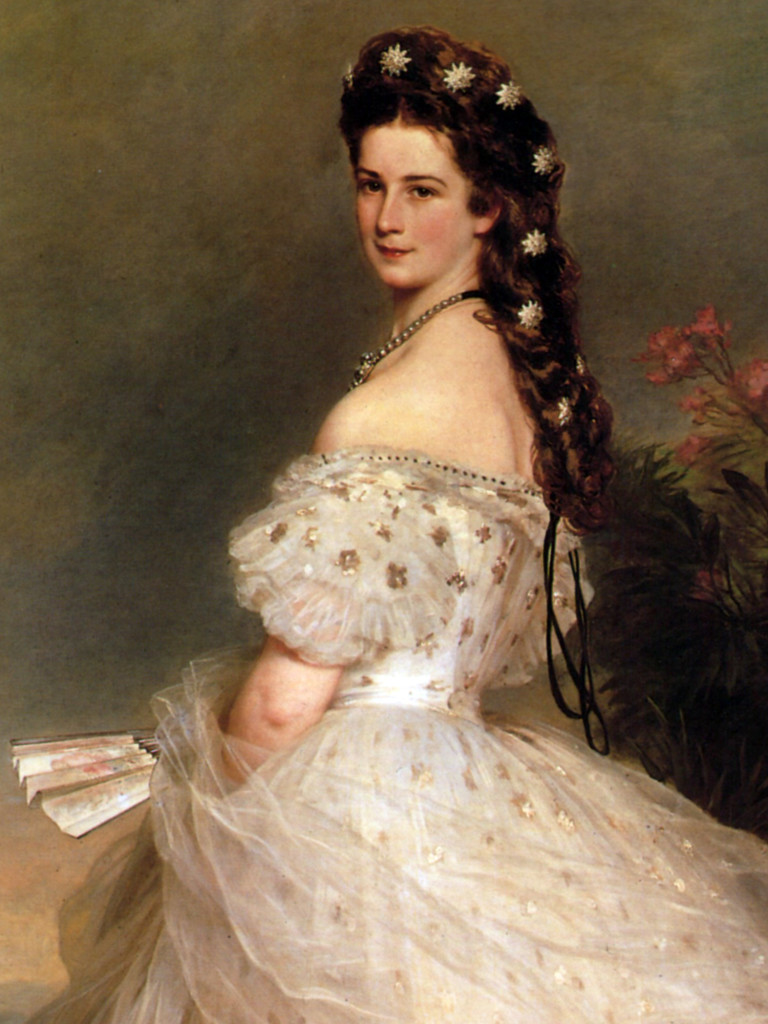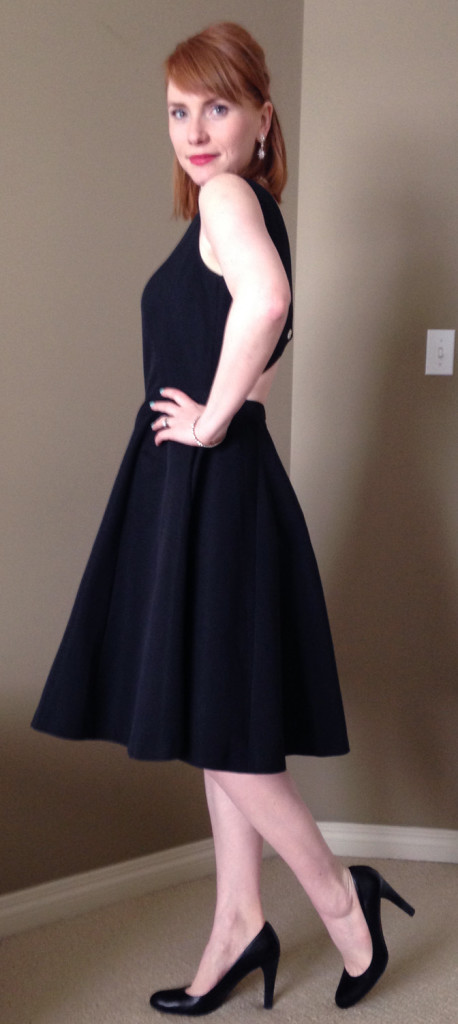 What do you think of Chanel Nouvelle Vague?