Happy Friday-before-the-holidays, you guys! I'm taking next week off to work on expanding my waistline a little more. Just kidding. Kinda. There will be lots of eating, I won't lie. And general merry-making. My son is super pumped about Christmas for the first time, and it's my daughter's first one so … well, it's an exciting time at our house right now. Anyway,  in light of the upcoming festivities, I decided to give this week's shortlist a timely theme: New Year's Eve party attire. Realistically, I will most likely be in bed by 9 pm on the big day (or 10, or 11, if the baby so decides), but that doesn't mean I can't day-dream about a year when that won't be the case, and an awesome outfit to go with it.
The Dress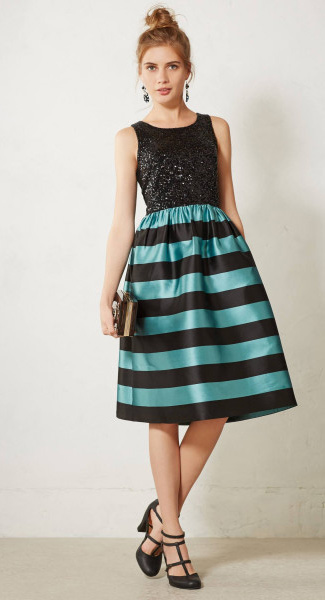 Because when are you going to wear sequins and a big, puffy skirt if not on NYE?
The Belt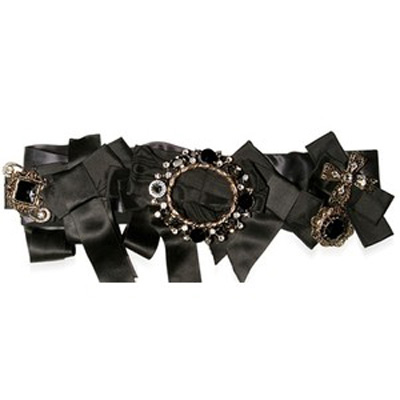 The dress is practically crying for a belt, no? Just me? Well, belt it is.
The Shoes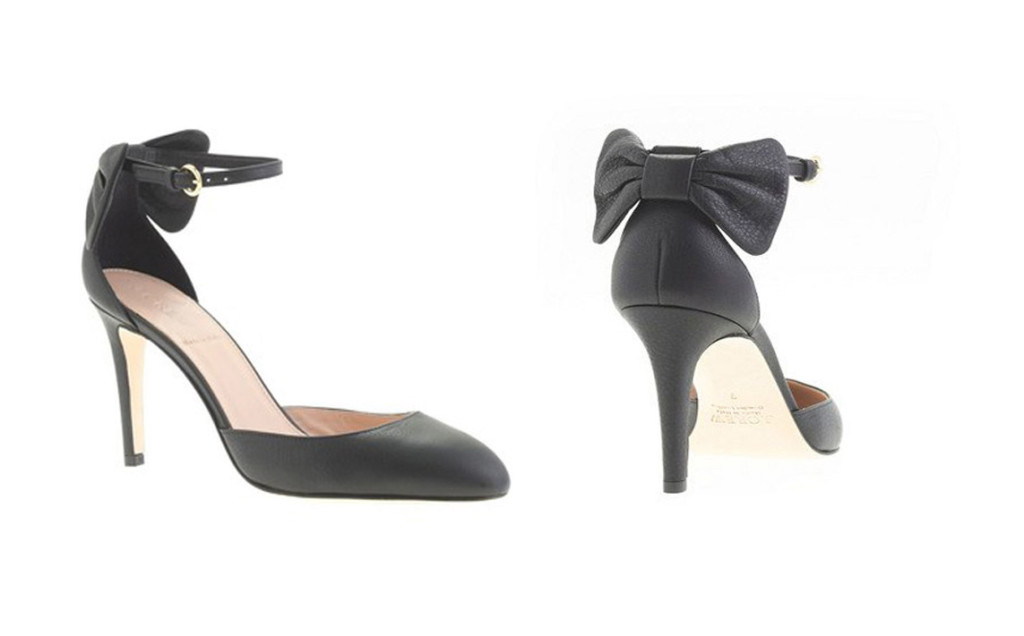 Bows, because of course.
The Bag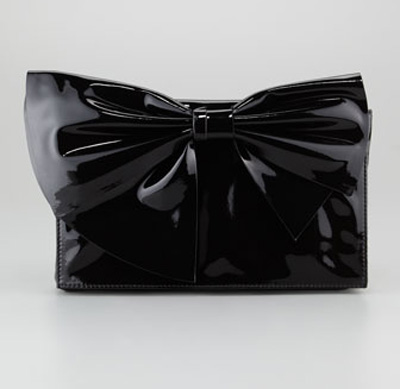 More bows. Also, this may be a good time to mention that this shortlist assumes money is no object. Hmm, I probably should have said that upfront.
The Earrings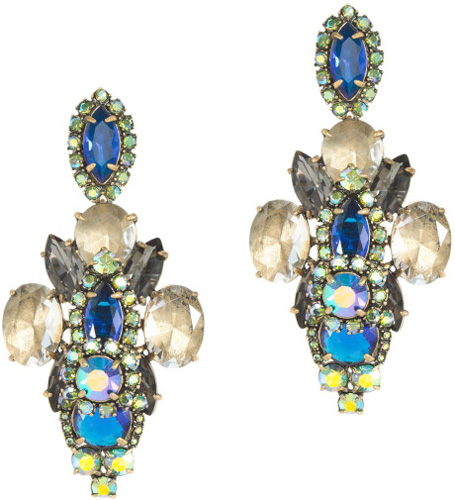 A statement necklace would be a bit much with everything else going on, but statement earrings – yes, please!
The Coat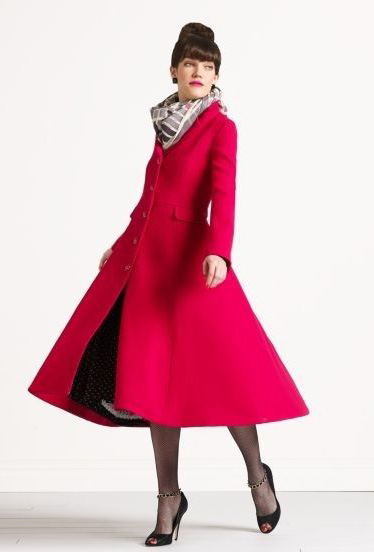 You need a coat, because it's the middle of winter. You need this coat because it's gorgeous. Does it work with the rest of the outfit? Who cares? Guys, it twirls!
Sigh. Some day, I will twirl again on New Year's Eve.
Have a wonderful Christmas, everyone!!