What I Wore: Pediatrician Appointment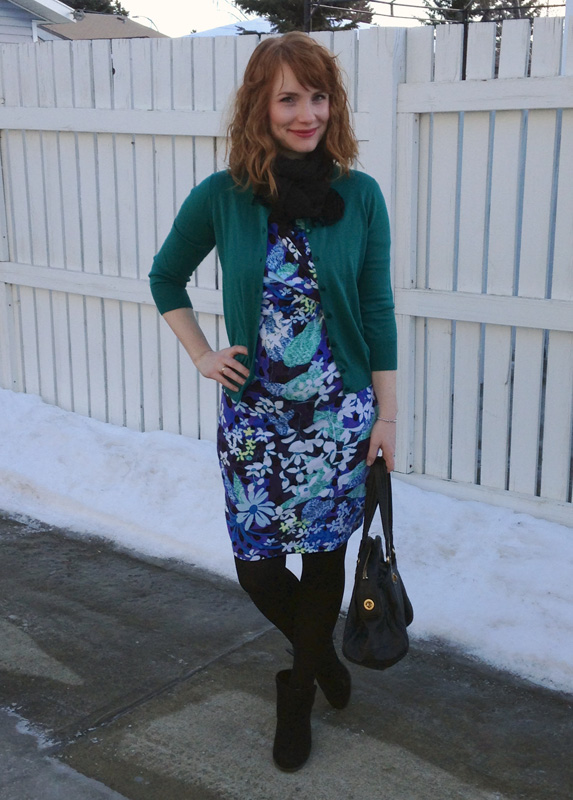 I think J. Crew called this cardigan colour "jade", though I'm not sure it's not actually "teal". It leans a bit more green than blue, though, so let's go with jade. It's a pretty colour, no? It works really well with my Pilotto for Target dress, which is great for days when I want to look a bit more dressed up yet feel like I'm wearing a big t-shirt.
I'll let you in on a little secret … I'm hiding something in this photo. Relax, it's not a bump (though it kinda looks like I had a big lunch that day, eh?). What I'm hiding is a, ahem, blemish. And not just any blemish, but one with its own zip zit code (as my husband lovingly informed me). That face I'm making? I'm trying to hide the monster. I could maintain my composure only so long, though, especially once my husband started making shout-outs to "Steve".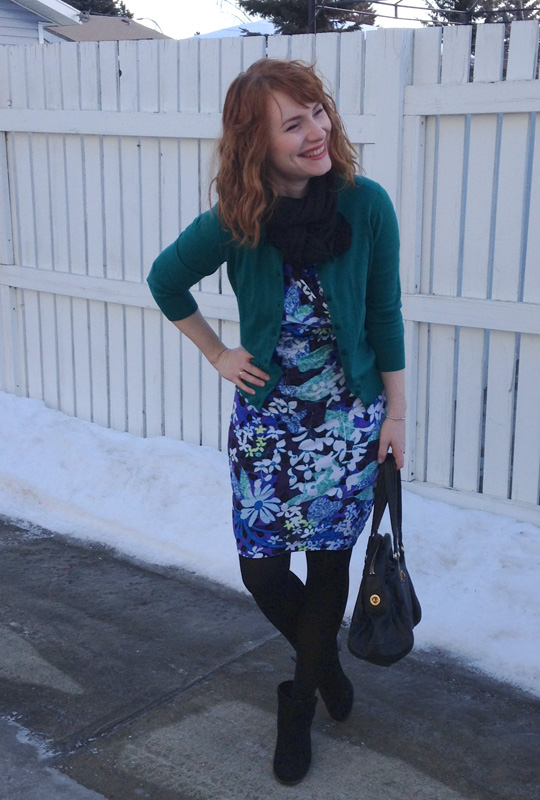 I will have my revenge!