What I Wore: Shopping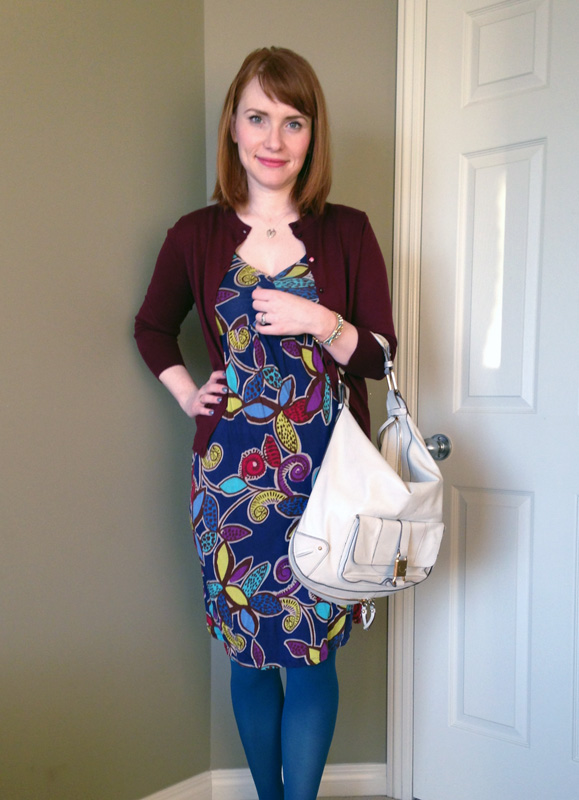 Can you deal with another one of my punny titles? No? Oh well … sorry about that, then.
Boden was one of my recent-ish revelations; it's kind of like a British J. Crew, so it would make sense that I would eventually discover and fall in love with the brand. They feature a ton of prints every season, and their prints are a just-right blend of stand-out-ish and wearable (in my opinion, but you know I like big prints, and I cannot lie). I'm a big fan of their dresses, in particular, because many of them are made from a nice jersey-type material that skims the body without clinging – and the styles are body-flattering too. Blah, blah, blah … I highly recommend checking out Boden. Just don't look at their retail prices – you will misplace an eyebrow or two. Find their stuff on eBay like I did. This dress was under $40, shipping included.