What I Wore: The Met Gala (just kidding)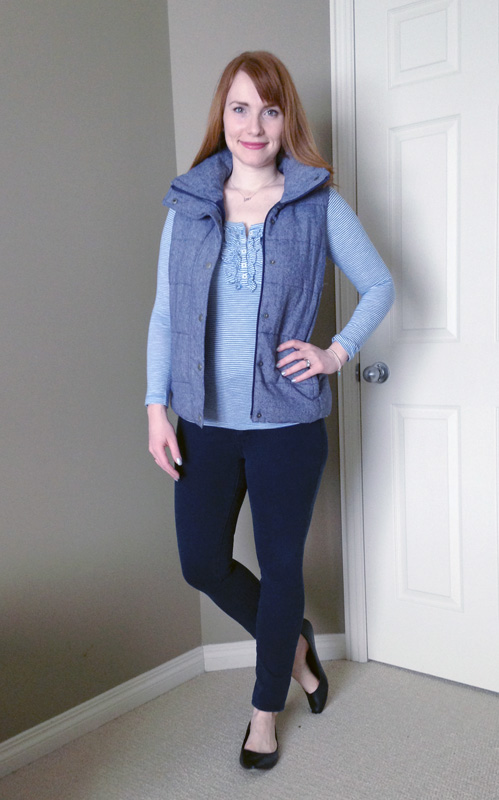 Ready for another dose of SAHM glamour? I'm keeping it real over here, you guys. Putting you all to sleep is just an unintentional bonus. Thank me later, 'kay?
Hmm, what else can I say about this? Oh, the top was another cheapie find on the Old Navy clearance rack, but made me re-learn an important lesson. Always try stuff on. Preferably before ripping out tags. Yeah, so this is a "small", which in usual Old Navy-ese means "big enough to fit post-baby Adina", except … this time … it actually meant "small". D'oh! I mean, for $4, I'm not too heartbroken about it, and certainly not deterred from wearing it (sausage-casing arms notwithstanding). But lesson learned. Again.
I still like it though. It's cute but still relatively age-appropriate. Stripes are never a bad thing, yes?