What I Wore: Getting My Nails Did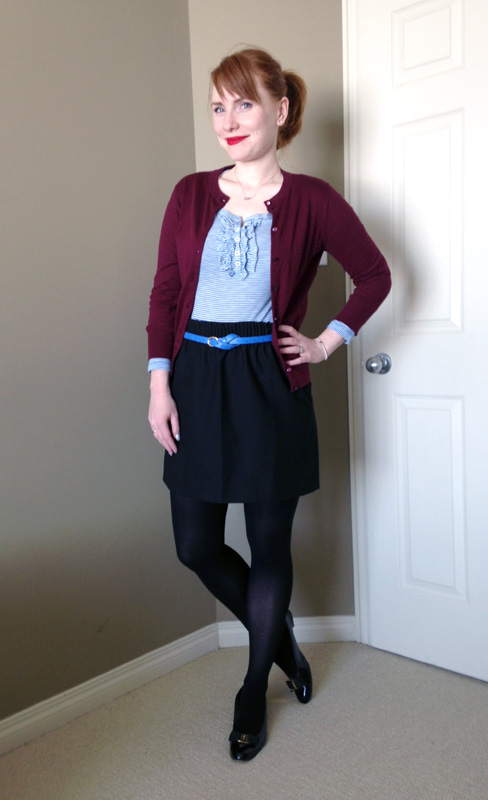 Burgundy is a great neutral; who knew? I especially like how it looks with blue, which is my favourite colour. Predictable, I know.
Total aside: has anyone had their "colours done"? Does anyone still do that, besides one's totally un-hip aunt? Anyway I stumbled on this website that talks about colour analysis, and for the life of me, I cannot decide what I am. Everyone says I look like this lady, who is shown as a textbook "Warm Light" (aka Spring), but I am much more drawn to the colour palette of a "Cool Clear" (aka Winter). Maybe it's just my not-so-subliminal wish to look like Liv Tyler … Bottom line: I like blue, purple, burgundy, and pink, and not so much a fan of greens. Yep, a redhead who doesn't like/wear green. You heard it here first.
Back to the outfit. I'm still getting my $3.99-worth out of this Old Navy top. Has this happened to anyone else: the more you second-guess your purchase, the more effort you make to wear it all the time? No? Just me?