What I Wore: Wednesday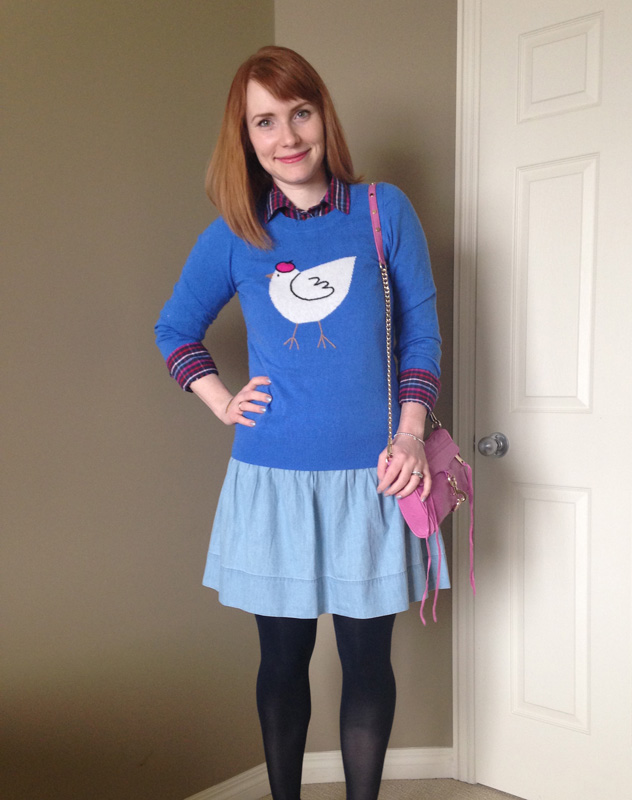 Let's be frank: this is a bit of a scroll-down fug situation. The top half is nice, and the skirt is cute, but together … eh. This would have worked better with darker wash jeans, though, generally, nothing beats an elastic waist skirt. For comfort, that is. Clearly not for style.
Moving on, how adorable is this Rebecca Minkoff Mini MAC? The colour is called "pink iris", which is so much better than "Barbie pink", though the difference is mostly semantics. I love it … or, I should say, my inner 13-year old does. I do wish the leather was a little bit less fragile (I'm kinda afraid to sneeze around this bag because I'm afraid it might bruise), but that's pretty much my only qualm with it. Best part: the strap is convertible and detachable, so you can wear the bag as a cross-body, a shoulder bag (with the chain doubled up), or as a clutch. Neat-o.