What I Wore: Weekend-ing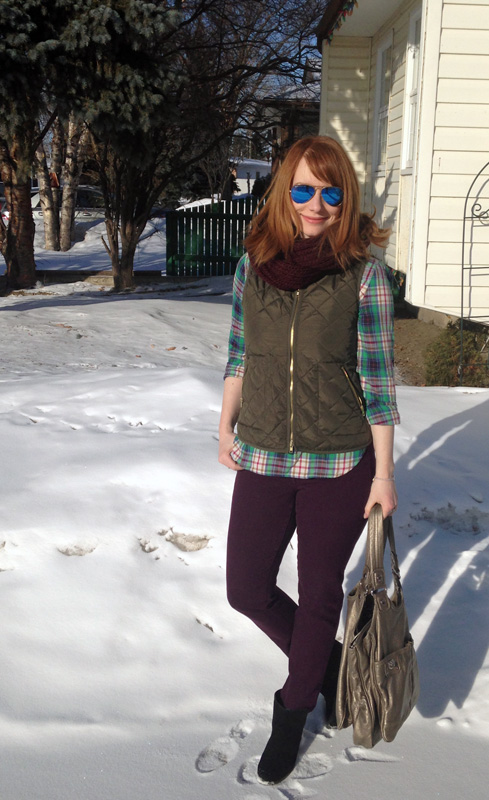 So, I have a problem: I can't stop buying plaid shirts from J. Crew. At last count, I have either 4 or 5. This is technically a popover, but really … semantics. The thing is, shirts are so easy to throw over my nursing tanks, and they're machine-washable. Added bonus: colourful plaids are a slam-dunk to mix and match. So, this is not a bad problem, per se, but since I don't want to become known as the "plaid shirt lady", I'll have to stop this hoarding business.
Something else I have to stop? Wearing these booties with pants, apparently. That … looked a lot more flattering in my head.