What I Wore: Weekend Adventures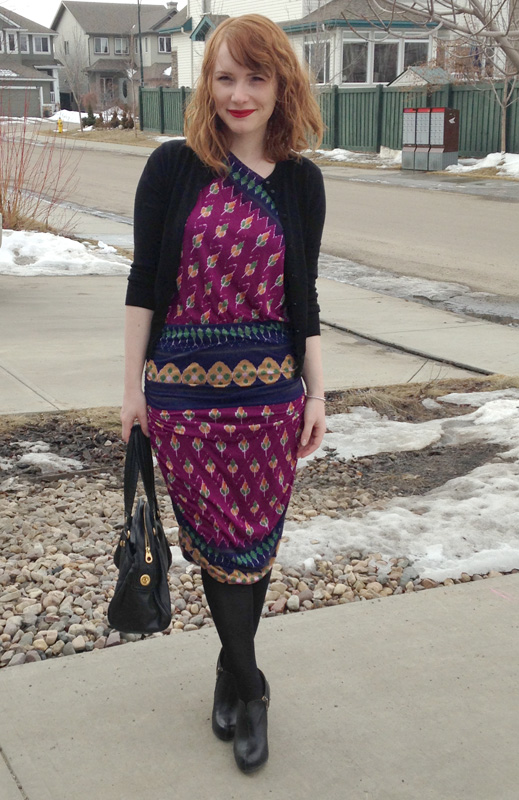 Rachel Roy just gets me, man. That's all I can say. I love this dress nearly as much as my holy grail one, and it loves me right back. Hips and all. It's a summer dress, so I'm doing it an injustice by smothering it with a cardigan, but summer is just too far away, dammit. Patience is a virtue and all, but who has time for that? Anyway, the dress has beautiful, sari-inspired detailing, which I'll have to show you next time. For now, here is another angle so you can see the side ruching detail.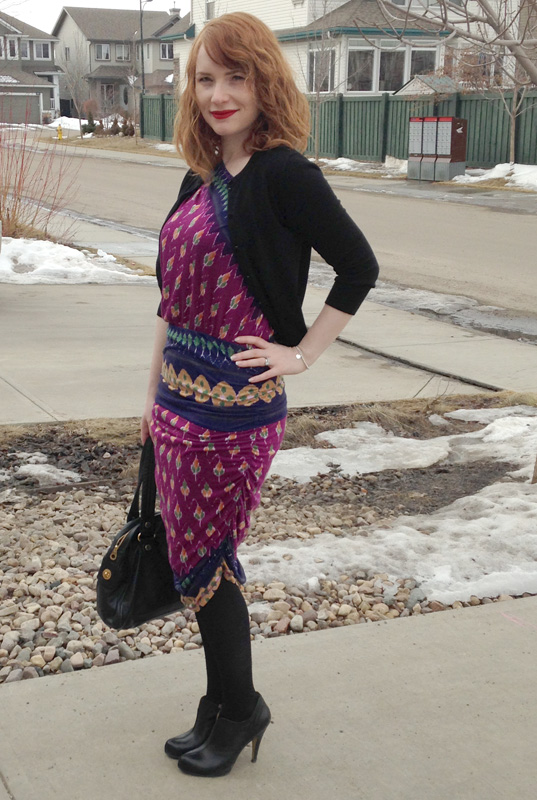 Oh, and the best part? It cost $18.