What I Wore: Social Call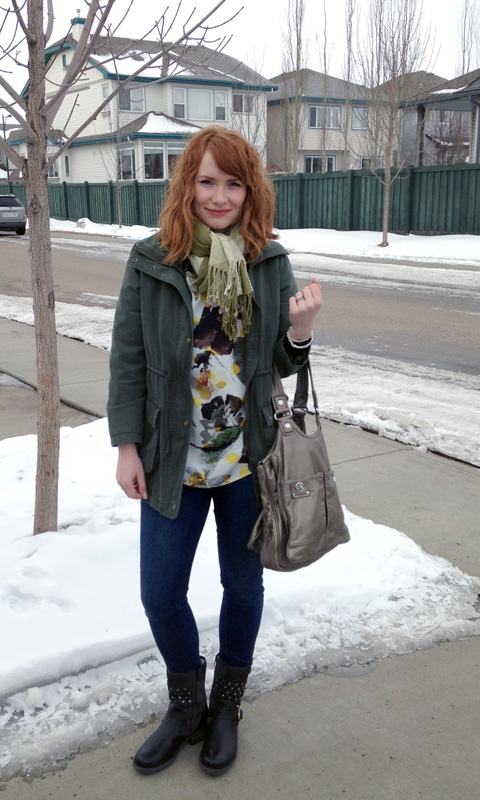 That was my face immediately after my mom told me there was snow in the forecast … and I tried to smile. So, basically, pain. Visceral pain.
We went to visit a family friend with the kids, and although I was just then in the midst of A Very Bad, No Good Week, I wore my favourite floral top so I could at least look cheery. And my brand new boots, because those actually do cheer me up a bit whenever I wear them. Looking at the photo, I wish I had (and wore) a yellow scarf instead of the green; the outfit, if not my complexion, would have looked better. And it would have been more cheerful.
Cheerio!
P.S. It didn't snow.