What I Wore: Warm Spring Day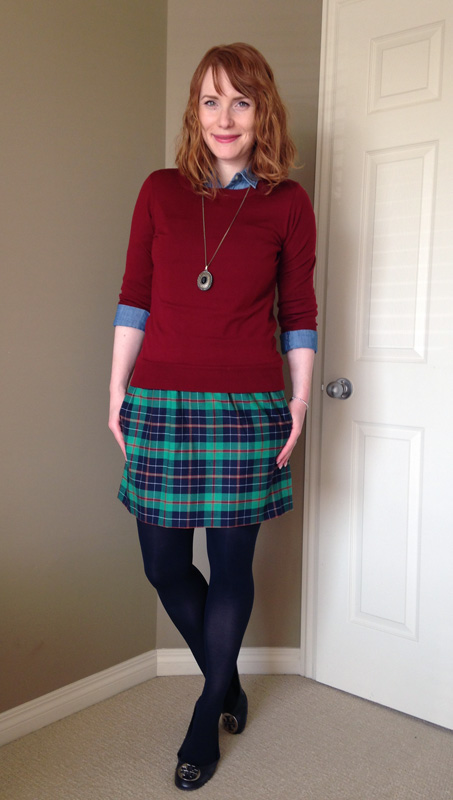 The irony doesn't escape me. We finally get some warm weather … and I wear my winter plaid. I mean, plaid practically sings "I'm dreaming of a white Christmas", no? But, guys, I love this skirt so much, and I only got it at the beginning of January, so it feels like I missed half of its season, and it's a loooong time till winter (please and thank you!), and … wait, I know I had a point. Ah, yes! I just had to wear it one more time.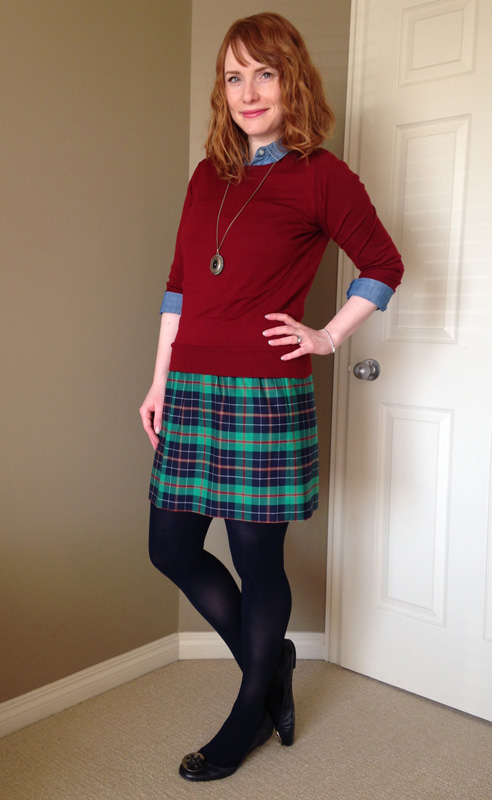 I had a feeling that this wasn't the first time I wore this skirt with a a burgundy sweater, and Instagram confirmed my suspicion. But! I never posted the first outfit, and I was wearing a blazer that time anyway, so it's definitely a whole different look. Right? Right? Anyone? Bueller?