What I Wore: To the Mall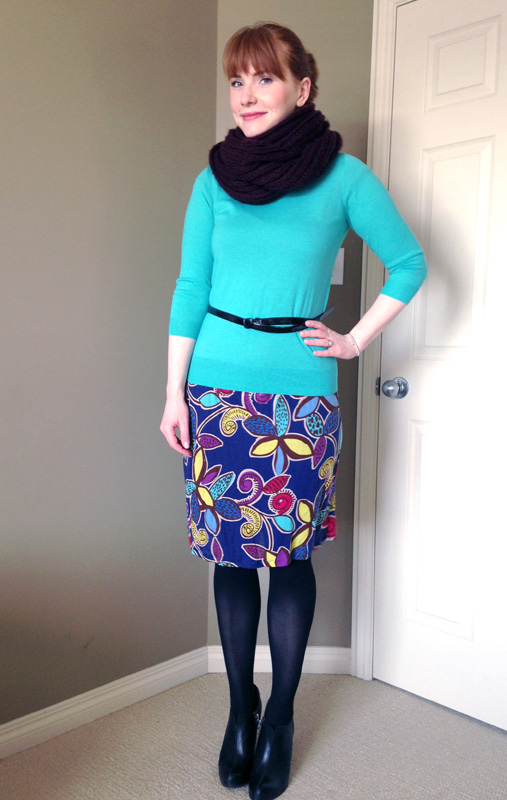 Another reason why I love Boden dresses is that they are super easy to layer under my omni-present J. Crew sweaters; the colourful patterns give me lots of scope to mess around with various versions of "colour soup" – a.k.a. throw a bunch of colours together and see what sticks. This time, we got turquoise and dark burgundy. Yum?
Can we talk about my hair, again, for a minute? For one thing, I did not set out to have these bangs. I started with cute little side-swept ones, which grew out; I tried to remedy the situation by cutting them myself and … here we are. Straight and uneven, reminiscent of the radically sloping blunt bangs my grandma gave me when I was 5. They are driving me crazy. The other thing driving me crazy is my continued failure to master the sock bun. I got one of those mesh thingies and everything, but every attempt seems to be worse than the previous. I feel like I'm regressing because I'm pretty sure I used to be able to do this. The side view is truly tragic. Le sigh!