What I Wore: Nature Walk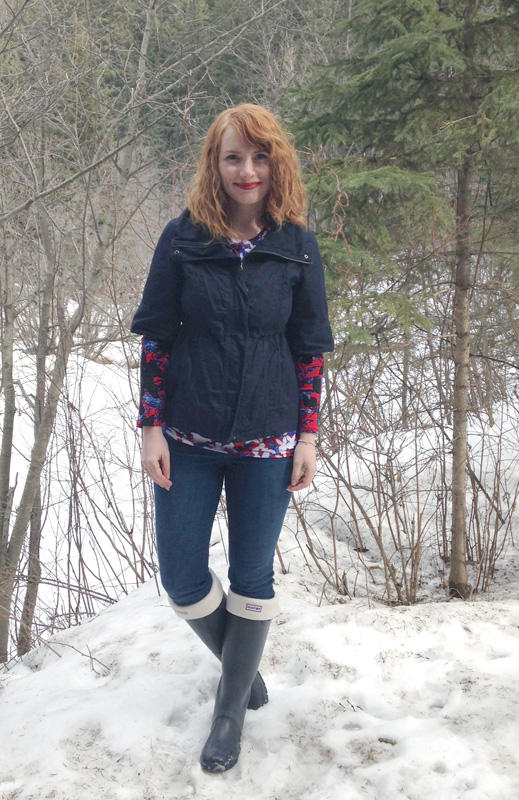 Admit it. You chuckled when you read that title because, let's face it, "sporty" is not an adjective that you'd normally associate with me. But, I do like walking … and not just at the mall, smarty-pants. That counts as somewhat sporty, yes? A few weeks back, we took the kids for our first outdoor adventure of the season. One of our favourite spots is the Whitemud Crossing ravine; it's a short drive from our house, and once you get going, it feels like you're miles away from the city.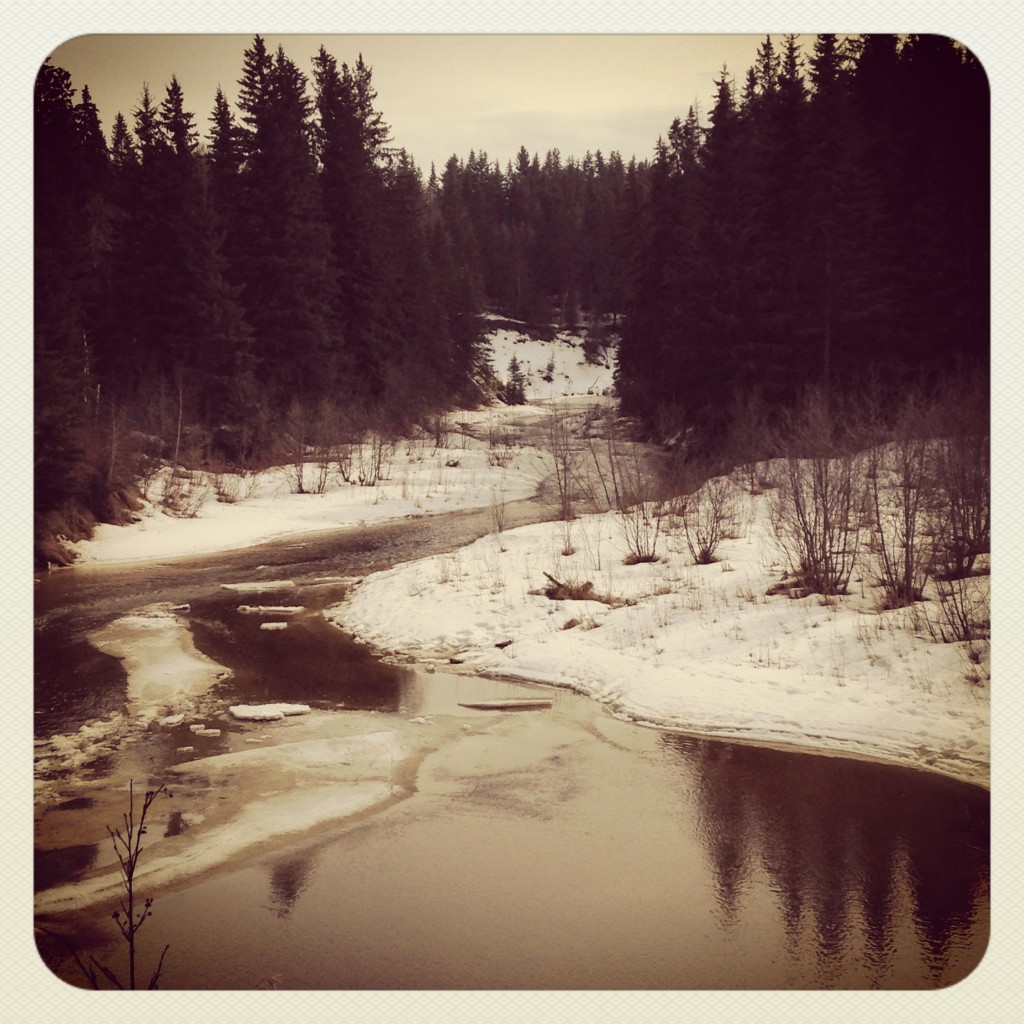 Luka said hello to the squirrels, and counted all the lakes. (Every body of water bigger than a puddle is a "lake" to him. That includes this creek, and the Pacific Ocean.) Teodora munched on her jacket, and then her daddy's jacket, and then her fingers, which passes for high entertainment when you are 7 months old. That, and watching her big brother like a hawk, the better to imitate him later. Oh brother! Fun times for everyone.
Taking photos of my outfit earned me an eye roll or three, but these are the things I endure for you guys. I started off fairly composed (see above), but things went off the rails quickly (see below). To a chorus of hecklers telling me to cut it short, the squirrels are getting away … I did. I'll have to tell you all about my outfit another time.