Aloha! I'm not in Hawaii but, boy, I wish I was! How about a floral-themed Shortlist instead? Sure, why not.
RED Valentino Floral Coat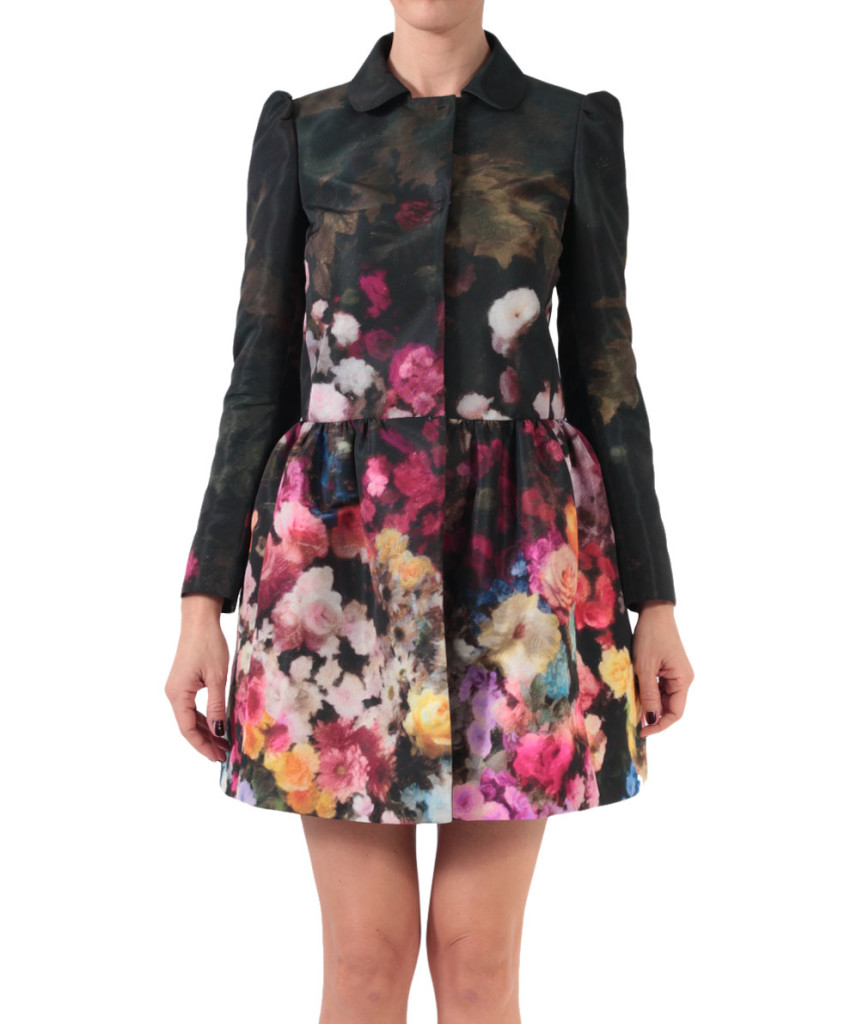 OK, right off the bat: spendy. It's Valentino, so you know it's gonna break your heart or your wallet. It's also highly impractical, so it's probably not worth dwelling on too much. Right? Right?!? Tell me I'm right.
Sigh.
It also comes in a dress version. Don't Google it!
You Googled it, didn't you? And now you hate me a little bit more.
Sigh.
Moncler Eufrasia Floral Print Coat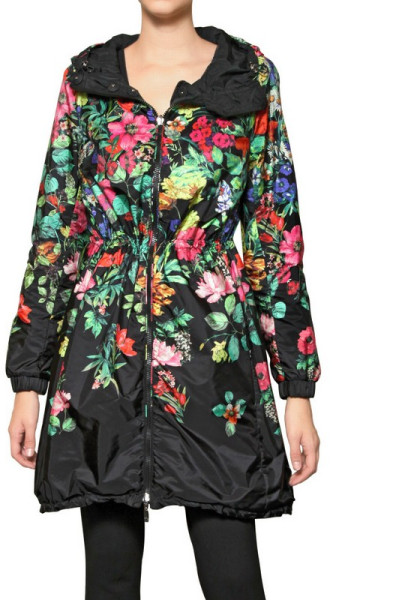 If my Google-fu is working, this is the coat I tried on at a boutique in Vancouver back in February. And it's reversible (plain black on the other side). And just gorgeous. I wanted this so, so bad. But it's also spendy – four figures spendy, you guys. And, when you come right down to it, it's a glorified (nylon) windbreaker. Woven by beautiful virgins in the French Alps or whatever, but still.
Anthropologie Lacona Popover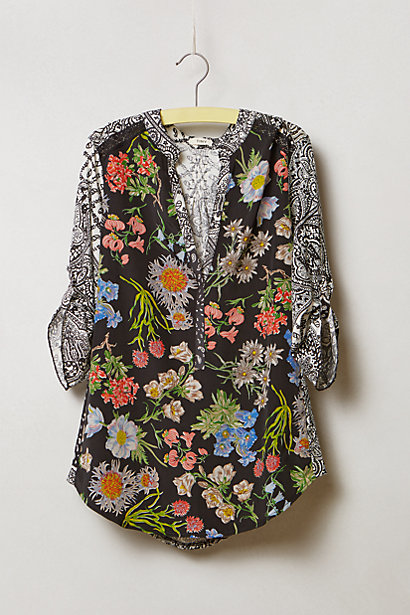 Way, way less expensive … but still kinda over my (current) budget. I'm hoping it will hit eBay around the time I go back to work, and my splurge account gets a boost. See it here on Marianne.
J. Crew Factory Floral Necklace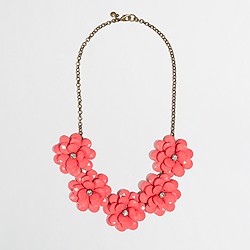 Finally, something I can afford. As soon as it hits the clearance rack. I know these things are about as cliched as J. Crew's bubble necklaces used to be, but i still kinda want one. I think it would look cute with some of my summer dresses, like this Joe Fresh striped one. Am I crazy? I also know these have been knocked off to hell and back, which is why I'm not paying more than $20 for one. I just want one that won't turn my neck green.