2013 was a weird year, style-wise, for me. Trying to keep up with the changes in my body size and shape was … trying. Looking back through the archives, I cringe at 99% of the outfits. Okay, maybe 85%. I feel like things are getting better, finally. This last pregnancy ended up really affecting my sense of style; now, I hate strongly dislike a lot of what used to comprise my daily "uniform". Also, my current body hates most of it too. I'm still working on my new style "me", but needless to say, it's making it hard to pick favourites from my past outfits. Wah wah!  But, hey, let's try anyway!
Fave Outfits – Remix Challenge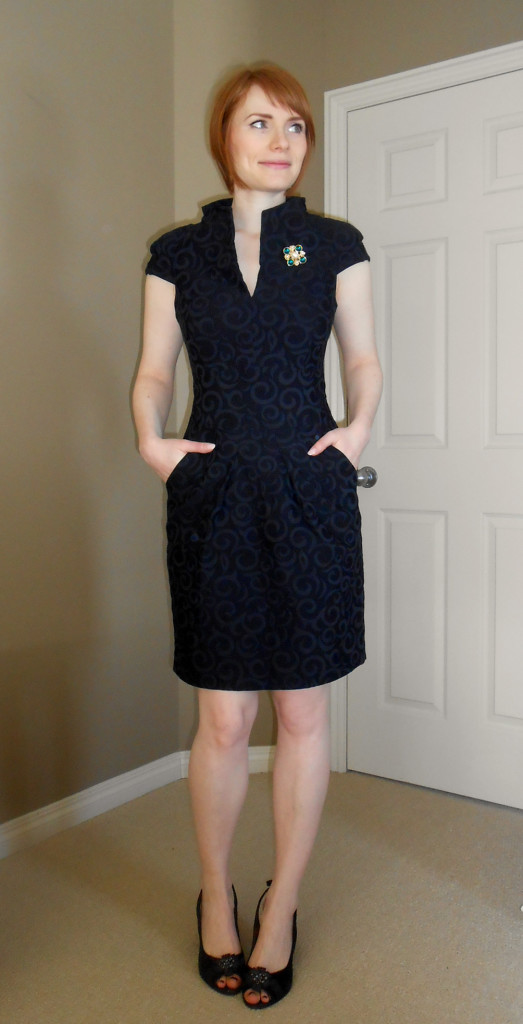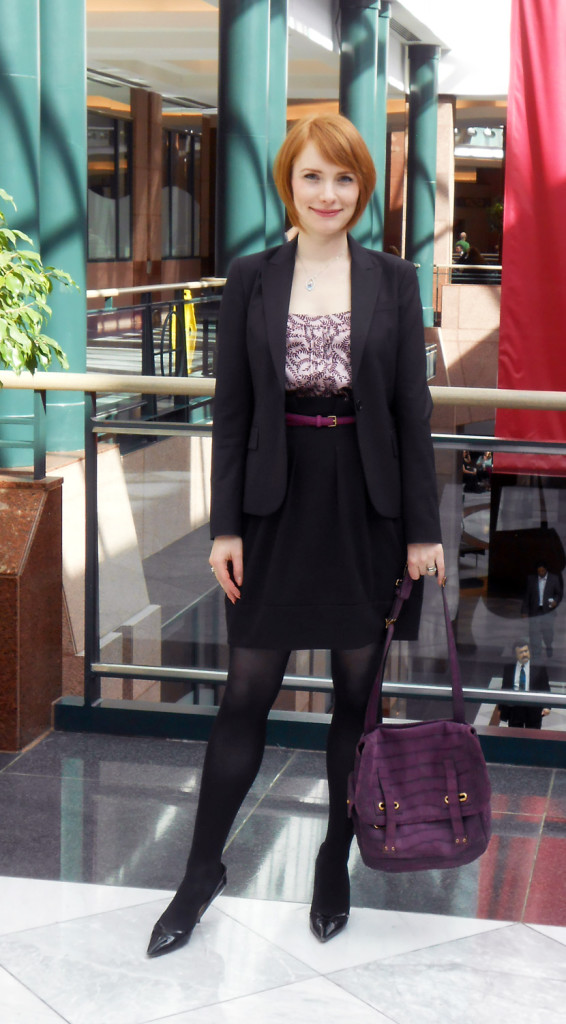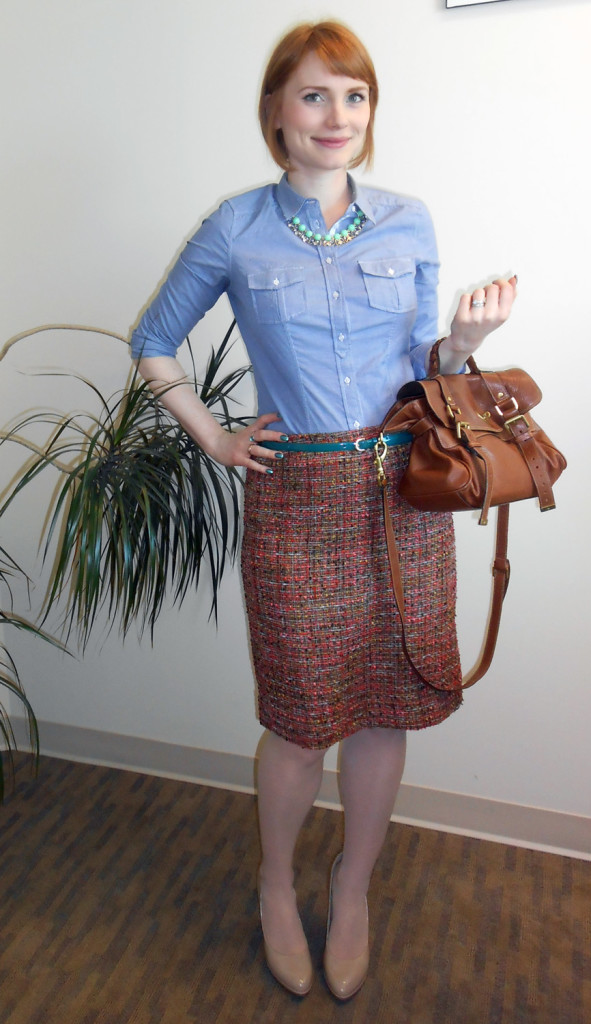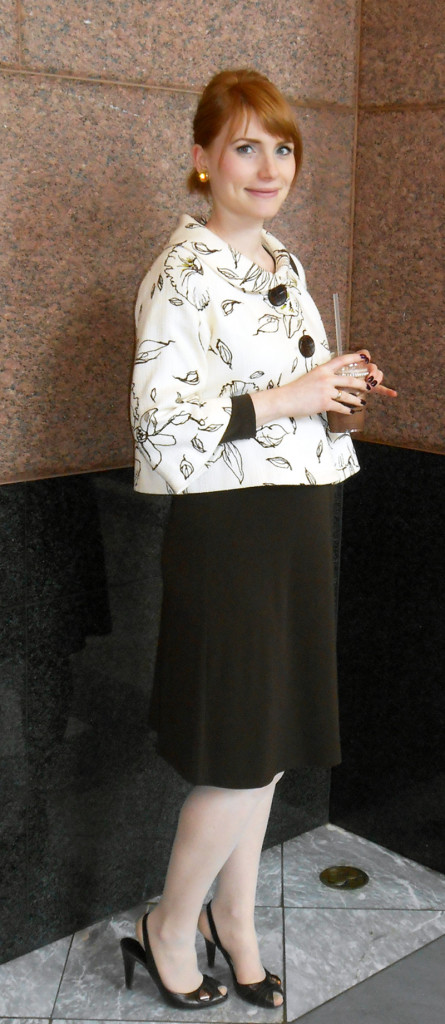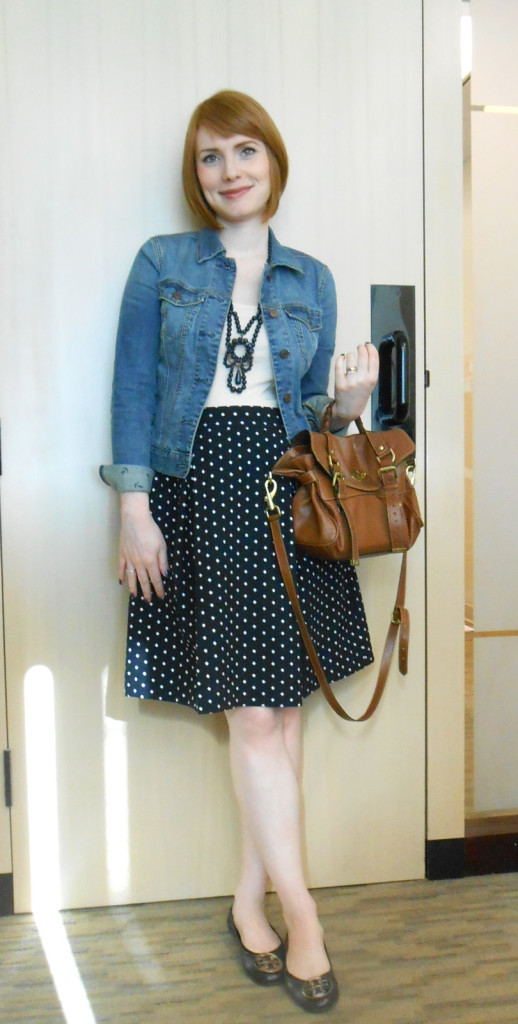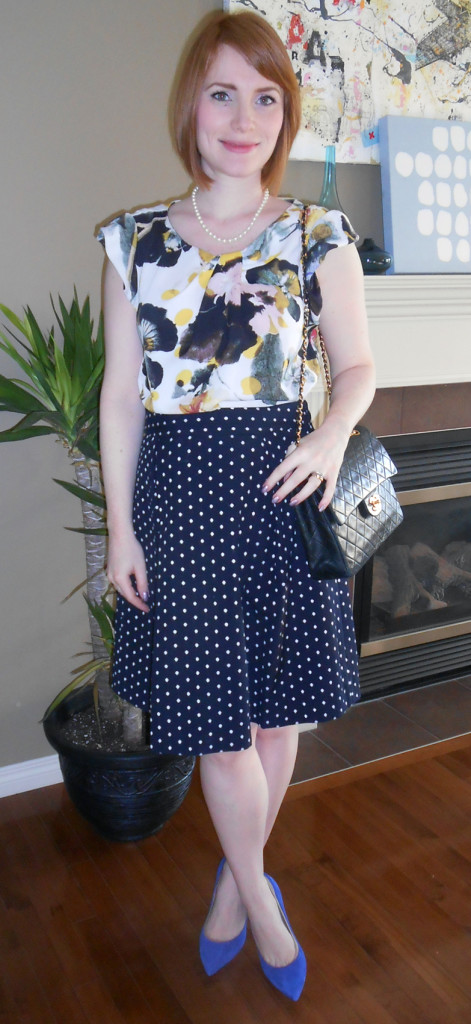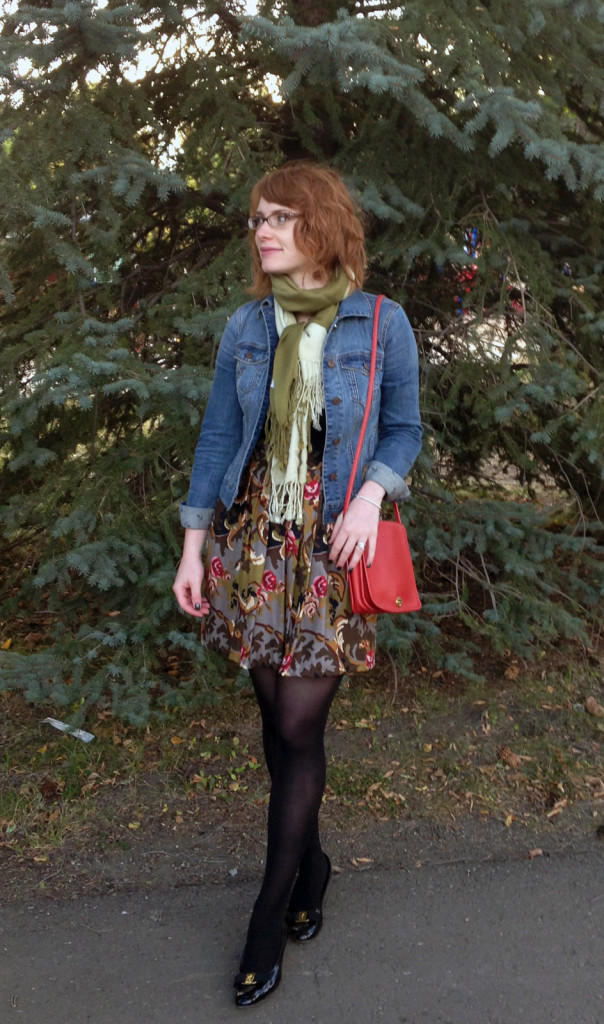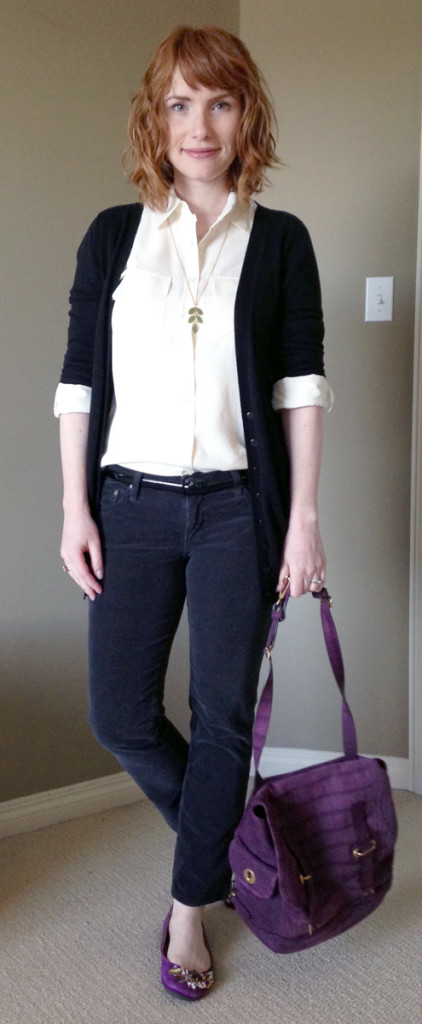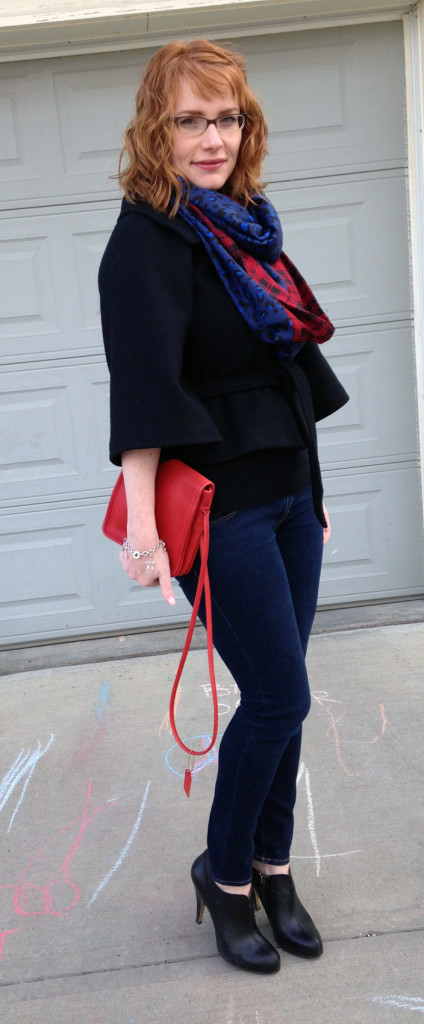 Fave Inspired Outfits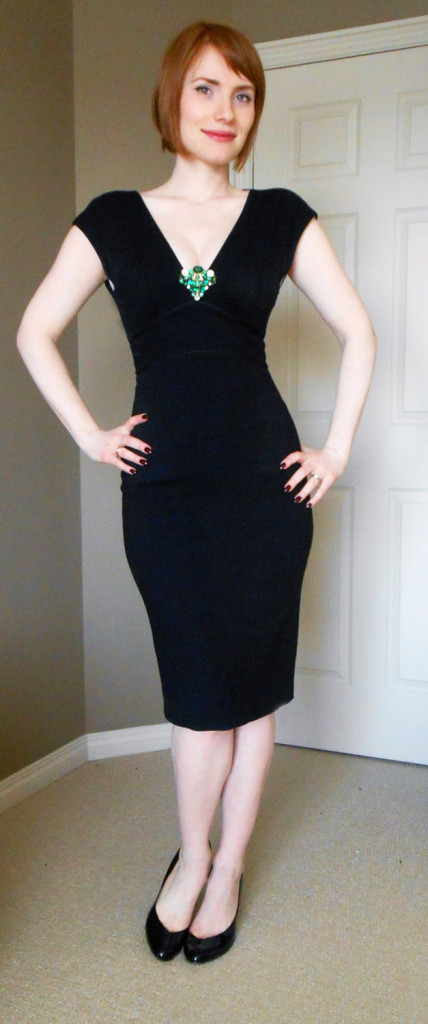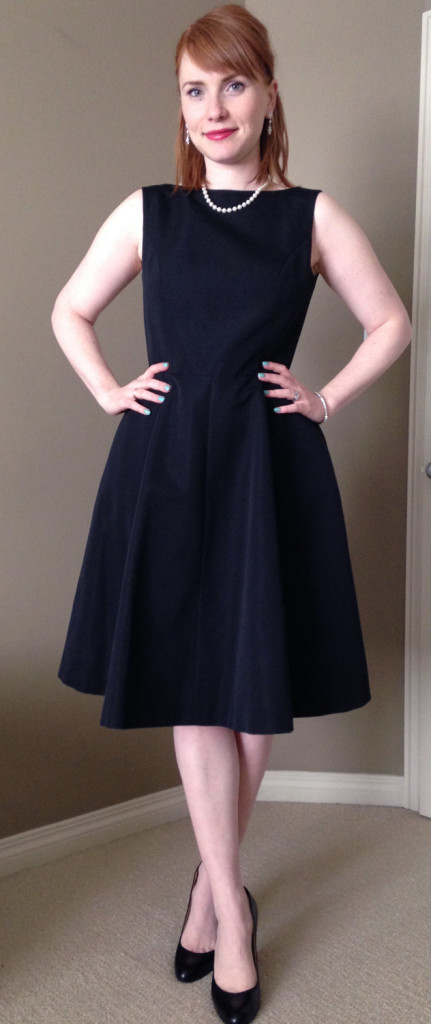 And here are some of my favourite things:
Fave Wardrobe Staple: Adriano Goldschmied Stevie Cords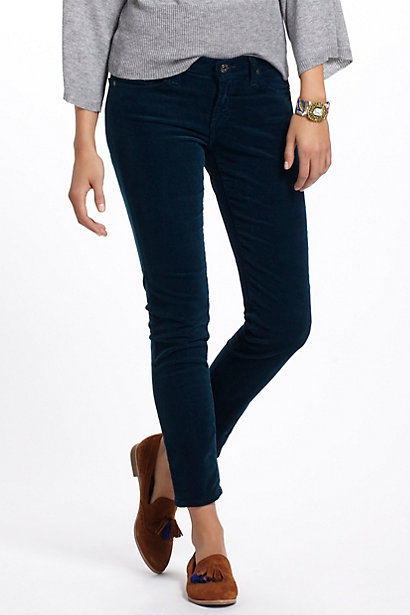 Comfortable, well-fitting, good quality, great price ($20). What's not to like? I guess pants may not be so terrible after all.
Runners-up: denim jacket (see above and here), J. Crew crew-neck merino wool sweaters (see here and here).
Fave Bargain: Kate Spade Gold Coast Elizabeth Bag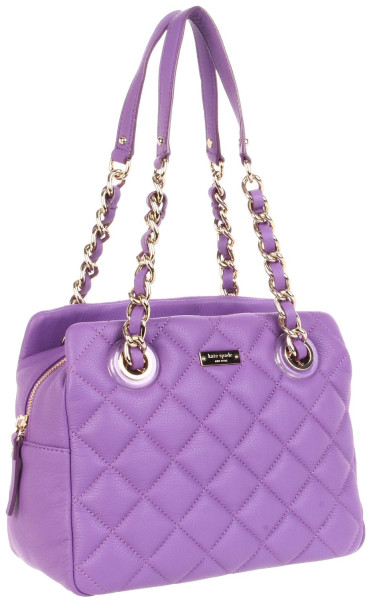 I love the quilted style, the soft leather, the easy-to-organize inner compartments. The colour is close to Orchid Purple, Pantone's Colour of the Year for 2014 – how "on trend" of me! Most of all, a $400 bag for $80? Yes, please.
Runner up: J. Crew Everly pumps (see above, here and here); Tibi dress (see here).
Fave Statement Piece: Leopard Print Pumps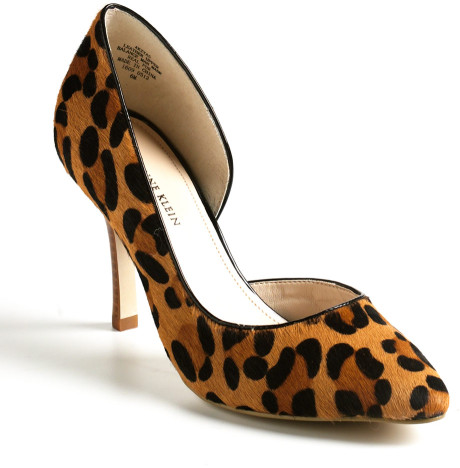 Leopard print shoes go with everything. Like this, for example. I'm sure 2014 will provide many, many more examples.
Runner Up: Isaac Mizrahi for Target dress (see above, last photo).
Fave Consignment Find: Ferragamo Flavia Pumps
I love Ferragamo shoes. I love red shoes. The intersection of the two is magical.
Runners Up: Diane Von Furstenberg dress (see here); Not Your Daughter's Jeans pants (see here).
Fave Splurge: Jimmy Choo Alma Pumps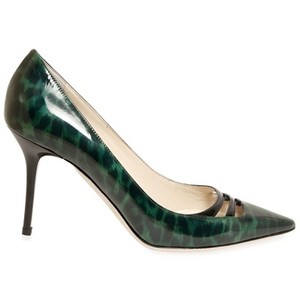 Green leopard print? I am so down for that! This pair of Choos cost slightly (ok, a lot) more than my thrifted pair ($135, to be exact), but they're worth it. Green leopard print, y'all!
Runner Up: Tory Burch Norah satchel (see here and here).
Fave Maternity Wear: RACHEL Rachel Roy Floral Blouse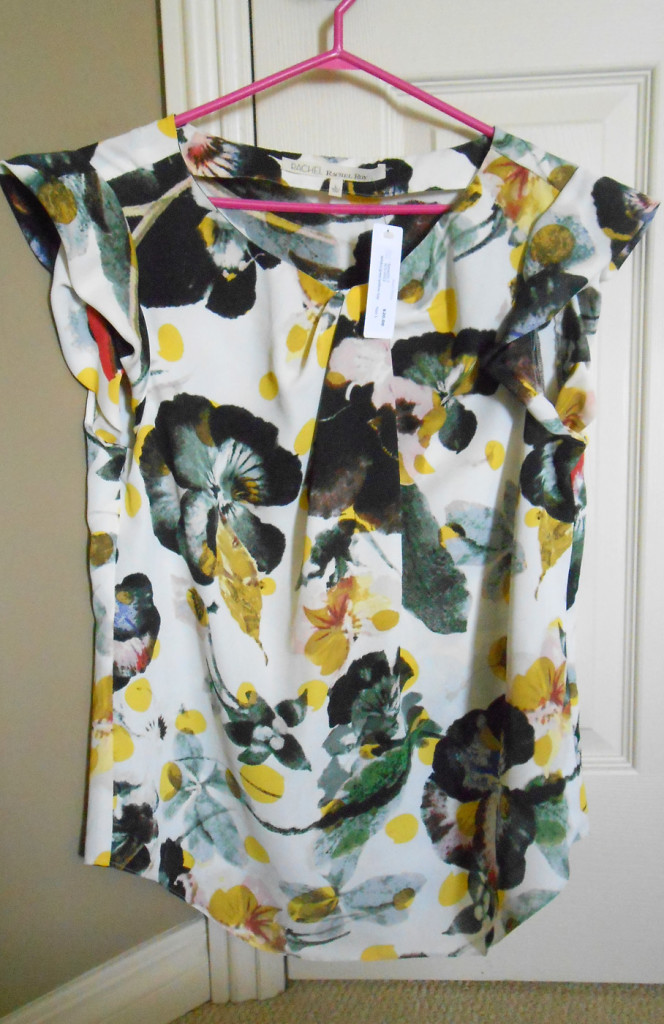 I have worn this one too many times to count (see above, here and here), both while pregnant and since. After some recent alterations, it should transition nicely into my regular wardrobe.
Runner Up: Mexx black maxi dress (see here and here).
Don't forget to follow me on Instagram (BCRLadinaj) to see more of my favourite things – every day!
Here's to a stylish and fabulous 2014!