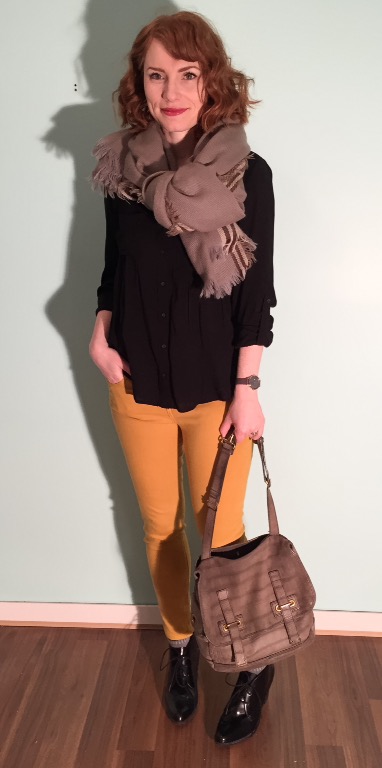 I had a lot of time to explore my weekend casual style over the holidays … too much, maybe. See, my winter casual style is not much to write home about (I much prefer dressing for summer weekends, or summer period), and I don't particularly enjoy getting creative with those clothes, unlike my work wardrobe. It's easy to fall into a rut, especially when it doesn't even really feel like one; after all, weekends are usually short, and are sandwiched by days upon days of cute outfits (or so I tell myself). But a week-long (stay at home) holiday is a different matter — definitely rut territory. I'm the kind of person whose mood is very much influenced by what I wear; too many blah outfits, and I start to feel blah. Something had to be done! So I made an effort. I mean, not much of one, as this outfit attests, but enough to feel a few steps above blah.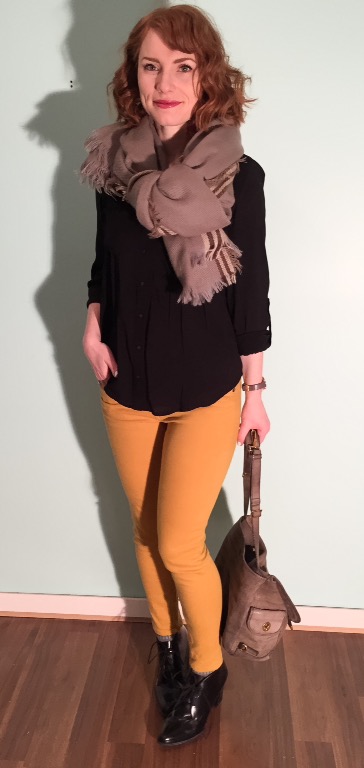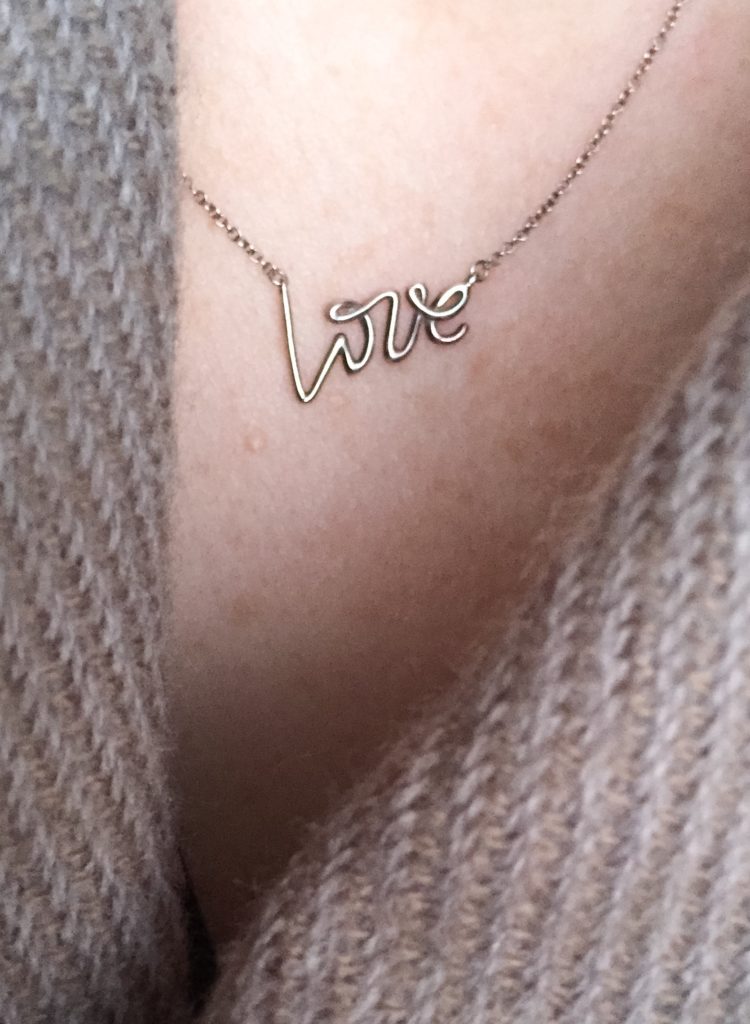 Non-blah weekend casual, for me, is all about pairing simple pieces with a few interesting accessories; nothing too fussy. Unlike the rest of the time, I don't wear prints — it's all about solids, and neutrals at that. So accessories have to be interesting to stop the whole look from free-falling into the blahs. This scarf is a neutral, but has a luxe texture (even though it's just acrylic) that works nicely off the silky blouse. My YSL satchel is, again, pretty simple but with a few interesting design details.
Last but not least: my old Tiffany "love" necklace, recently rediscovered. About a year ago, it somehow "disappeared" and I was convinced that I had lost inside my own house (possibly in a tragic vacuuming accident). I was cleaning out a drawer, and checking all the various jewelry pouches hoarded there, when I found it. I'm not sure how I managed to overlook it for an entire year — and through a half dozen searches — but I am glad to have it back. I love its simplicity, and since it was a gift from my family, it's extra special. And you can bet that I'll be keeping it *far* away from the vacuum.