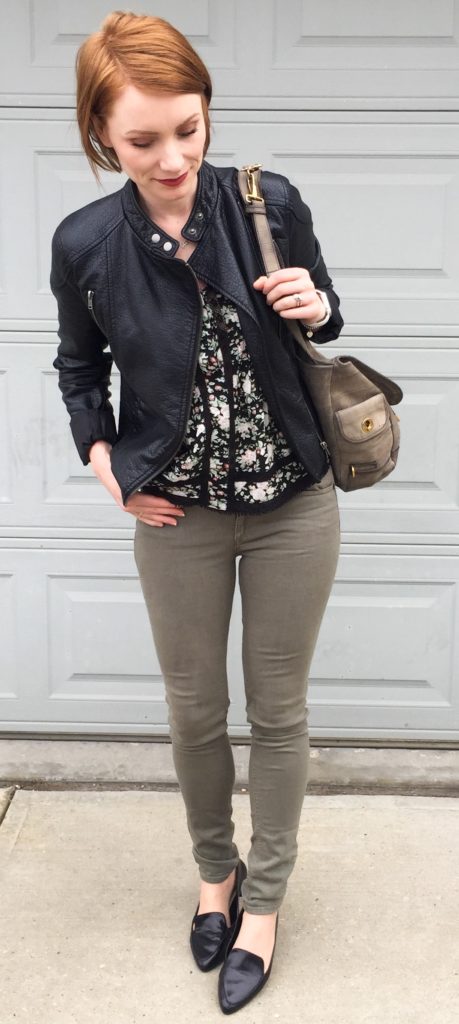 I wore this outfit on a Saturday when, among other things, I went thrifting, and it was one of those situations where the most exciting clothes to be spotted were the ones I was wearing. On one hand, that makes for a ho-hum thrifting trip; on the other hand, it makes me feel great about my wardrobe curation (ahem) efforts. I liked this outfit a lot, is what I'm saying. It looks nicely cohesive, even though it's basically the result of me grabbing a bunch of things at random from my closet.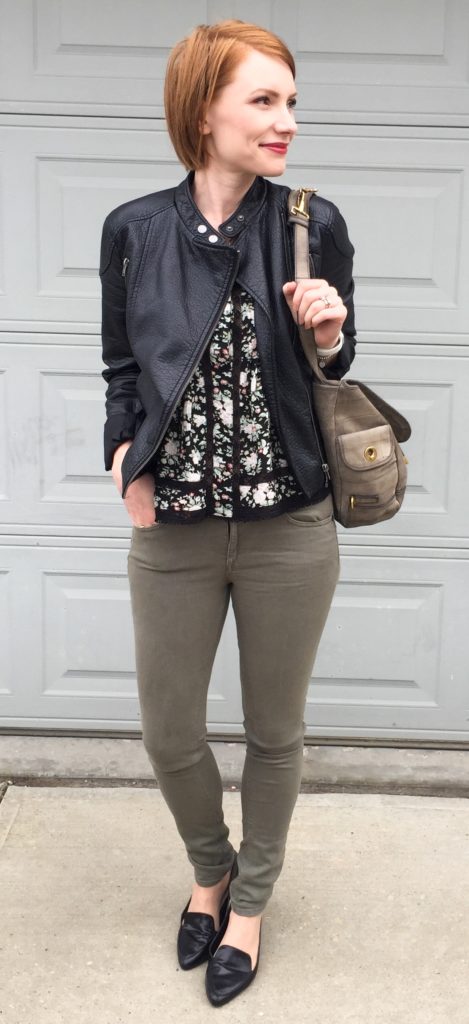 Let's talk about the shoes for a minute because they are the only things I didn't thrift. I went to Winners recently for … something I can't remember at this point. Maybe shoes for my kid? That seems plausible, because I somehow ended up in the adult women's shoe aisle. (On the other hand, I could have gone in to look for a pillow, or micellar water, or a notebook, and the result would have been the same, so. Who knows?) There, I spotted these Jones NY loafers on sale for $33. I was immediately drawn to the simple but sleek style. They look like a slightly daintier version of my beloved Kelsi Dagger loafers. I have been looking for a back-up pair of those for months now; I have come to adore loafers, and my KDs in particular, and I feel like I need to hoard back-ups now before the loafer trend falls off the fashion map. Anyway, I have had no luck tracking down my existing pair on eBay or elsewhere, so it struck me that this pair might be a good alternative.
Since you can still find this style online at various discounts (the style is called "Sasha"), here's a mini review. I ended up getting an 8.5, which is the size I usually take in Nine West shoes but 1/2 to 1 size smaller than my usual size in most shoe brands. It is only a smiiiidge tight in the toe box. Generally, they are fairly comfortable; I experienced a bit of rub on the back of my heel after wearing them for a couple of hours the first time, but they've been fine ever since. The upper is leather, but it looks like the kind of leather than might not age well. Fair warning when you're considering how much you want to spend; I bought these for aesthetics, intending to wear them "into the ground". In other words, not an "investment" pair of shoes. But, still, cute and functional.