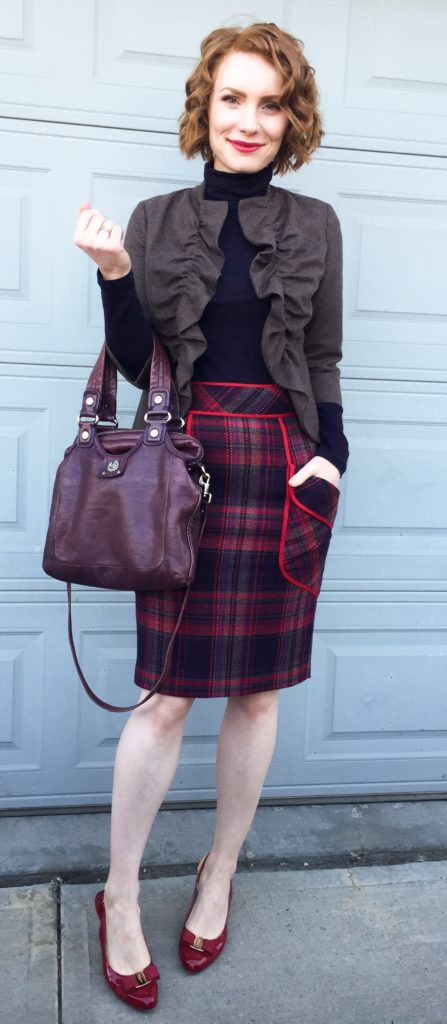 True story: I hunted this skirt on eBay for MONTHS, never finding it in my size at a price I could live with. More than a year after I gave up on it, I found it — in my size, for $18 — at my local consignment store. It's a (secondhand) shopping fairy tale! The label had been cut out, but I knew this was THE skirt; it's a pretty distinctive design, after all. And even though it skews more quirky than my current aesthetic, I had to get it. No regrets, by the way. It's an awesome skirt, and I love it. Especially those big a** pockets.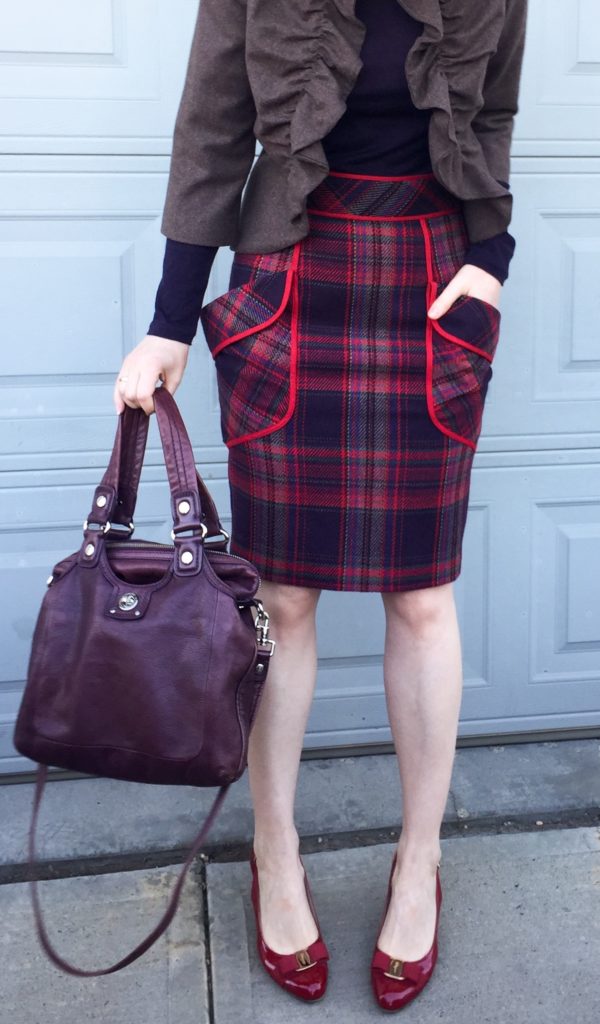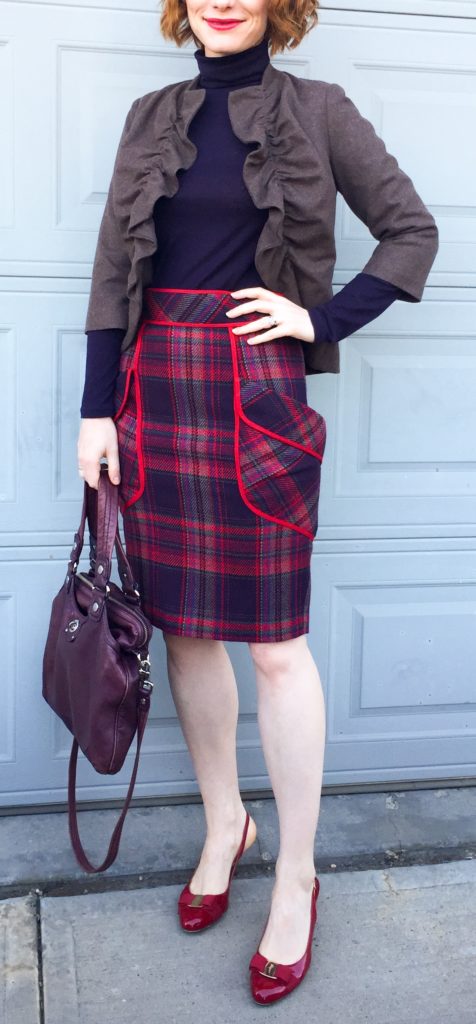 The blazer is also new (to me) from the same consignment store. It's another Anthro brand, naturally. I can't get enough ruffled blazers apparently. Now, on the surface, they might seem too whimsical for New Adina, but the truth is that they look quite sharp paired with a really minimalist outfit. Not THIS outfit, of course; there's nothing minimalist going on here. But imagine this with a "column of black" outfit? Hella sharp.
Let's also pause here and pat me on the back for avoiding black altogether on this occasion. Black is my safety crutch, so it's always Kind Of A Big Deal when I don't wear a stitch of it. I managed to pull off a perfectly respectable outfit without it, this time at least, which is encouraging. I'm going to try going 2-for-2 next time I wear this skirt. Wish me luck!