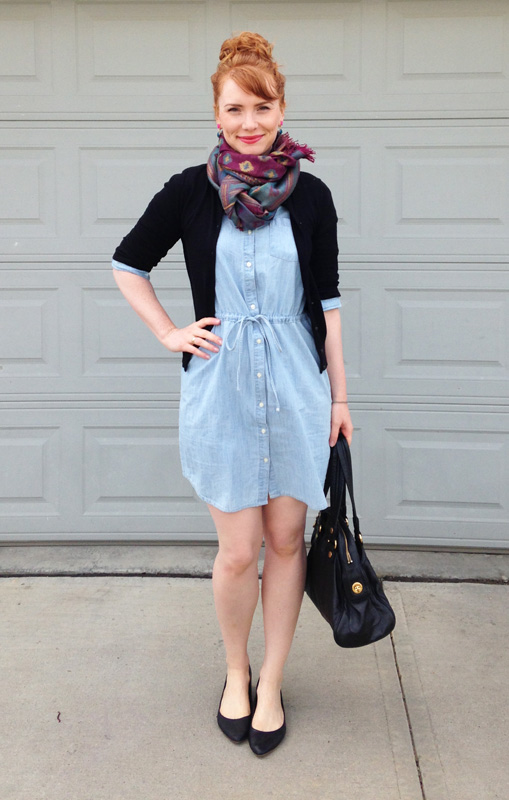 Going out with a bang, you guys! I really like how this outfit turned out, though, god knows, it's not going to set the fashion world on fire. Black + light blue is one of my current fave colour combos, and it makes a nice background for all kinds of other colours. Like, say, purple and teal. Speaking of which, I love this scarf: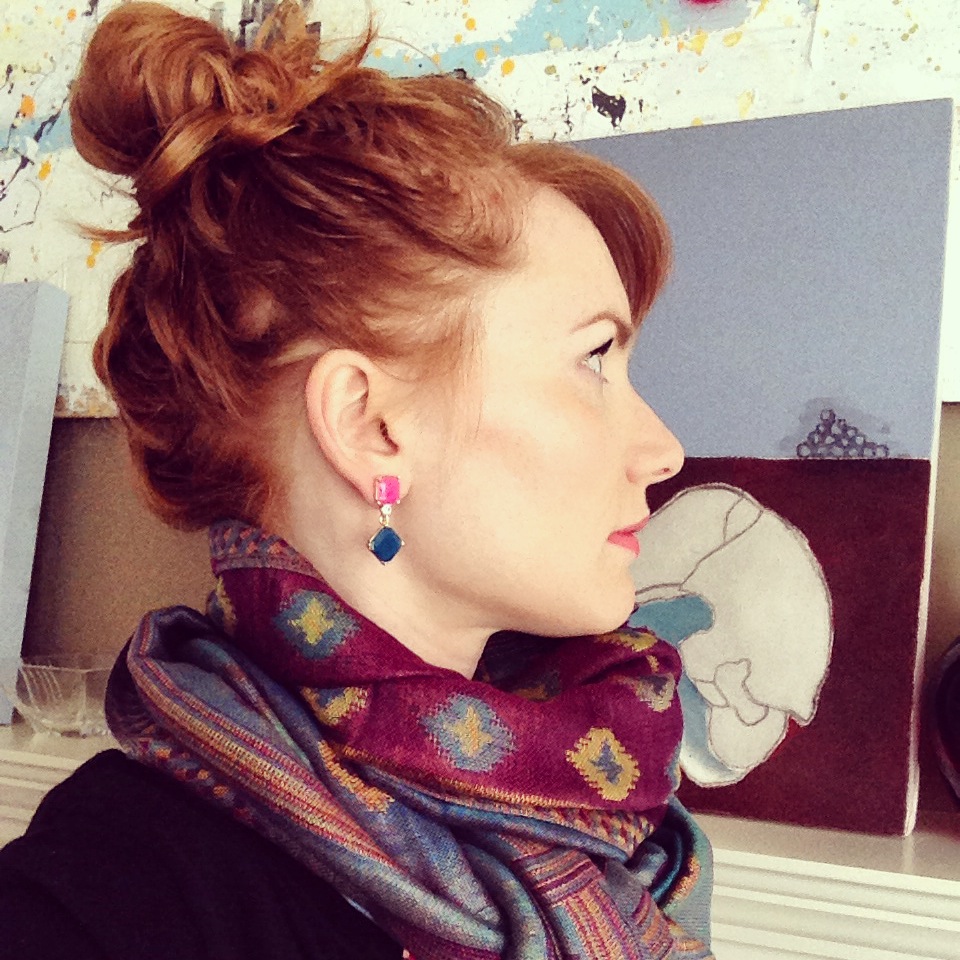 I don't wear it often – because, whoa, print overload – but it looks great with a pared-down outfit. I'm kinda all about the pared-down outfit these days, which … blows my mind. I mean, have you guys seen what I used to wear?! Your blogger is finally growing up, folks.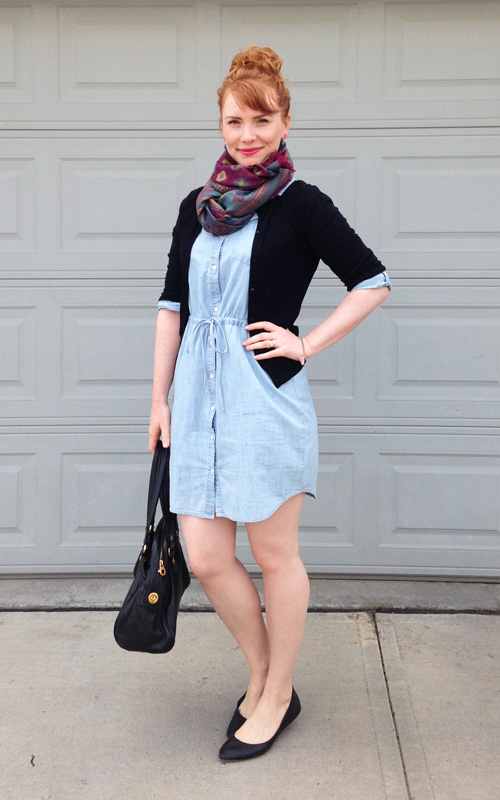 I can still pose along with those young whippersnappers, though. Smizing!Blue Steel!