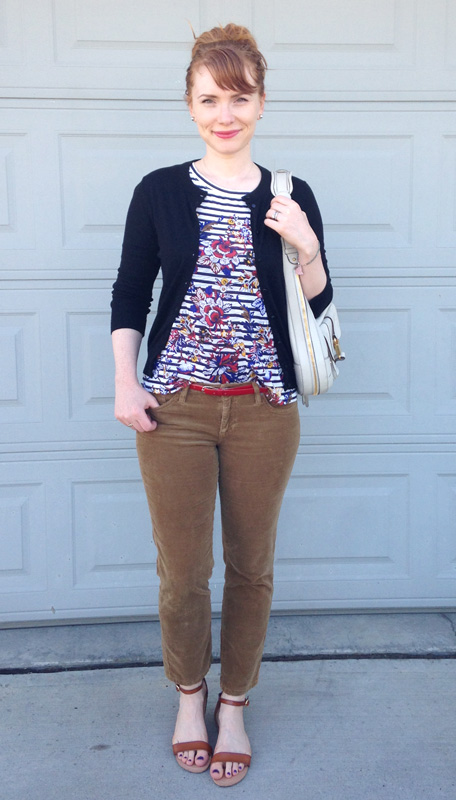 I'm breaking what is probably a cardinal rule (never pair ankle strap shoes with cropped pants) but … whatever. I'm so close to being done with this challenge, I can almost feel my sanity return. With the end in sight, I can say without hesitation that these AG cropped cords were my favourite 30 x 30 piece. I know, I know. The self-avowed dress lover picks a pair of pants as her favourite piece?! Truth.
First of all, all of the dresses I picked for the challenge – while nice enough – were chosen for practicality and versatility. In other words, they're not exactly dresses that make my heart sing or whatever. (Although I am really fond of my potato sack. And the striped dress. Oh heck, the black dress too. I like them all, alright?) Second, these AG cords are just the bee's knees. Comfortable, yes, but also the perfect piece around which to build outfits. Outfits that … make my heart sing, I guess. God, how's that for corny? I just got all corny over pants.
30 x 30 challenge, what have you done to me?!