I had good intentions about being VERY discriminating in my thrifting this past month, and I did stick with that. Mostly. But sometimes, life just throws lemons at you and what can you do except make lemonade? Replace "lemons" with "pants" and … well, my analogy breaks down, but my point is that when the thrift store throws premium denim at you, you say thank you very much, and you buy it. Mmmm, lemonade.
Ahem. There was a bunch of other things I saw and didn't buy. Surprise!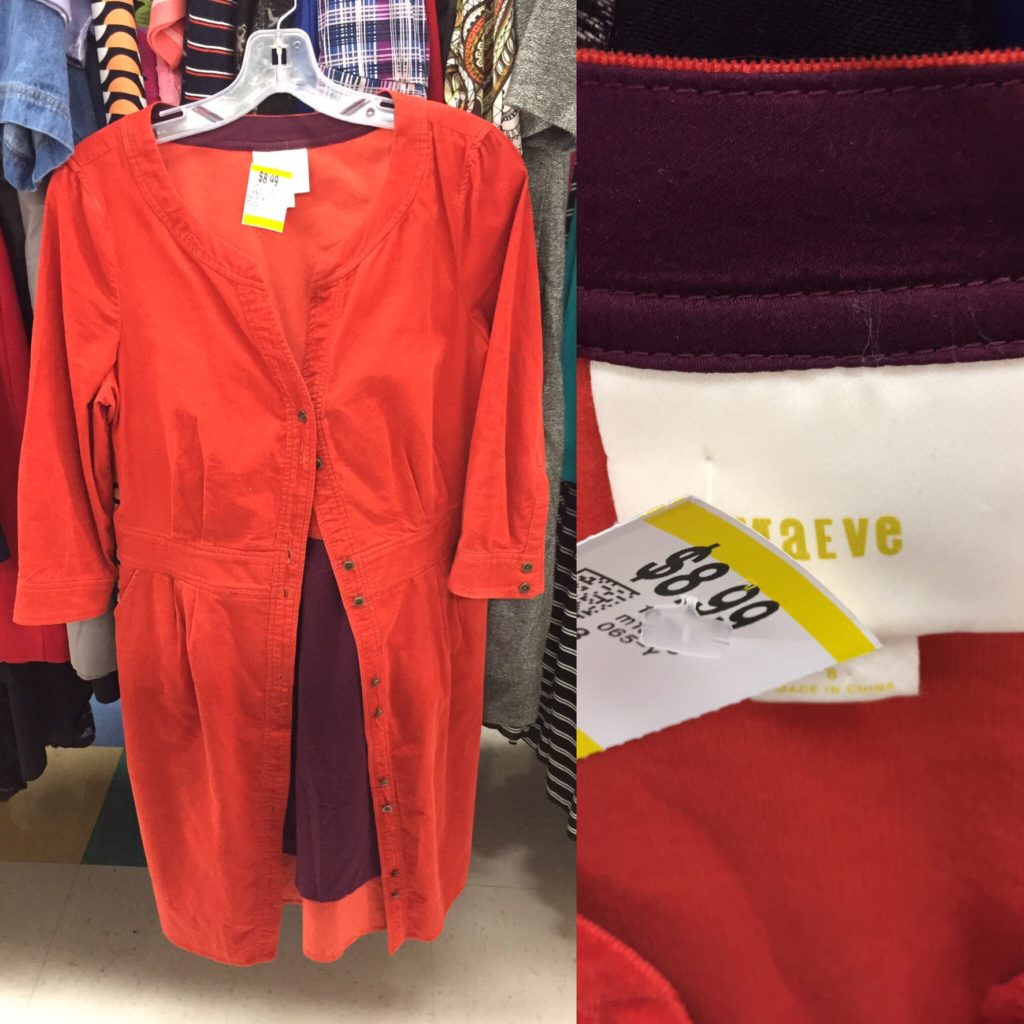 I previously thrifted an olive version of this Maeve dress, but it didn't work out. Once bitten, twice shy. Also, the orange would definitely not work for me.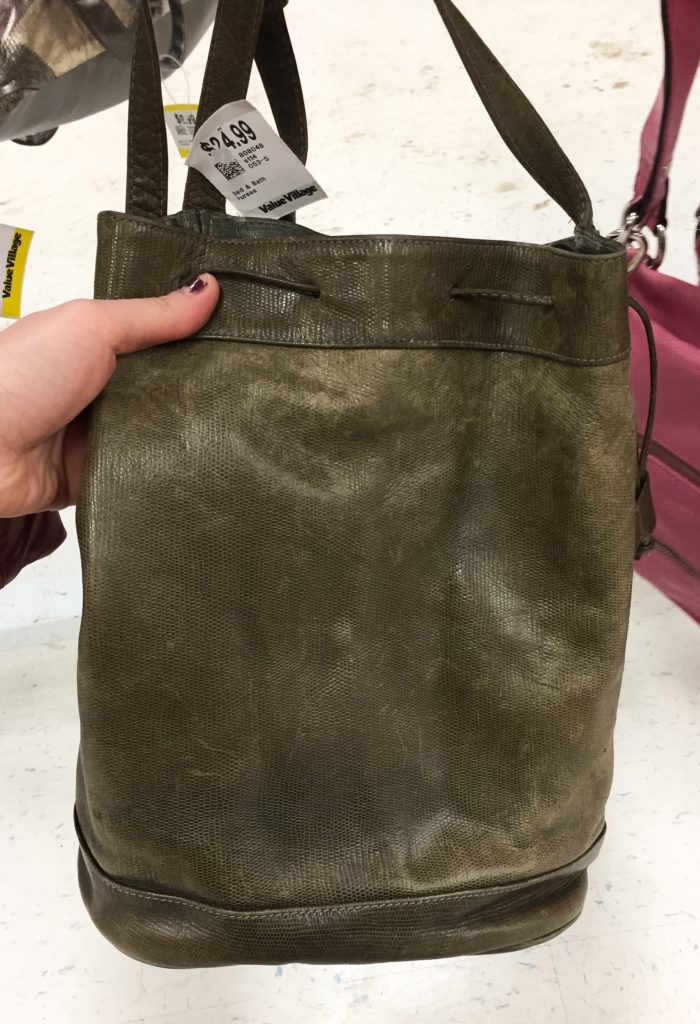 I've been low-key looking for a bucket bag for a while now, and I was certainly intrigued by the olive colour of this (vintage?) leather Holt Renfrew number. But the condition was quite poor, and somehow Value Village wanted $25 for it. Pass!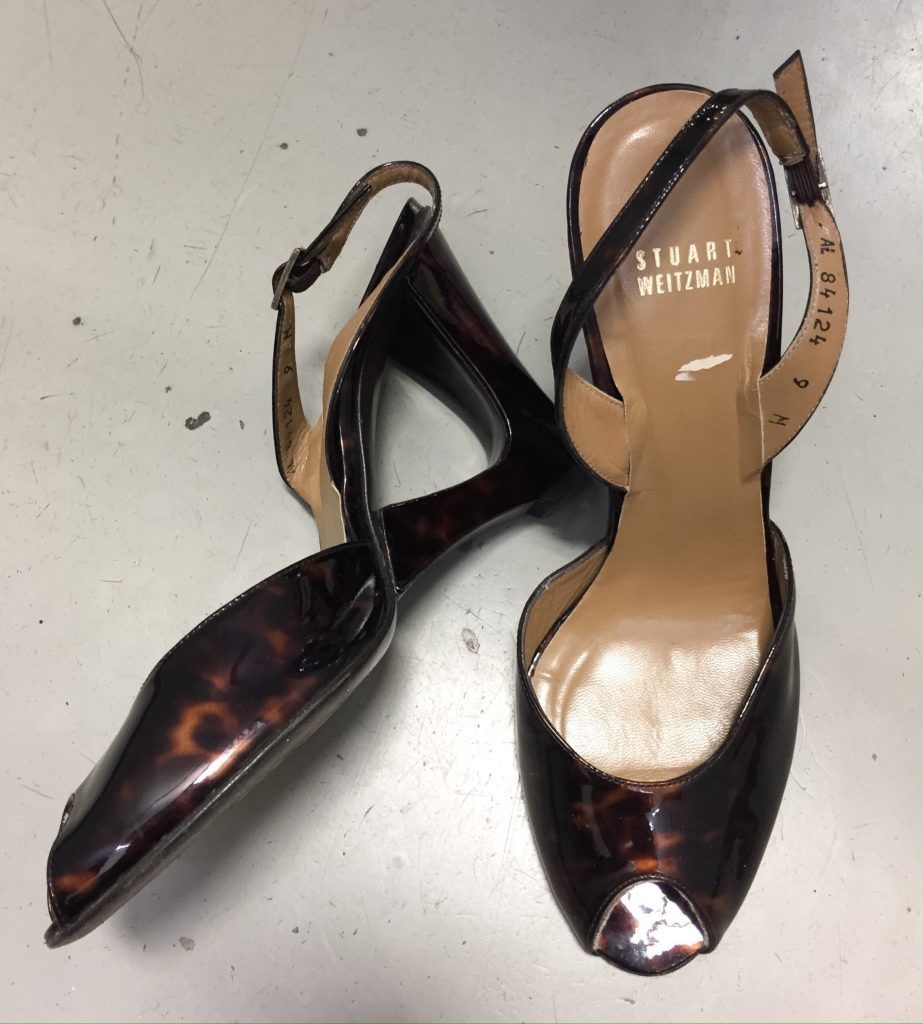 I love Stuart Weitzman's patent tortoiseshell. Too bad these wedges were a touch too small and had the dreaded peep-toe.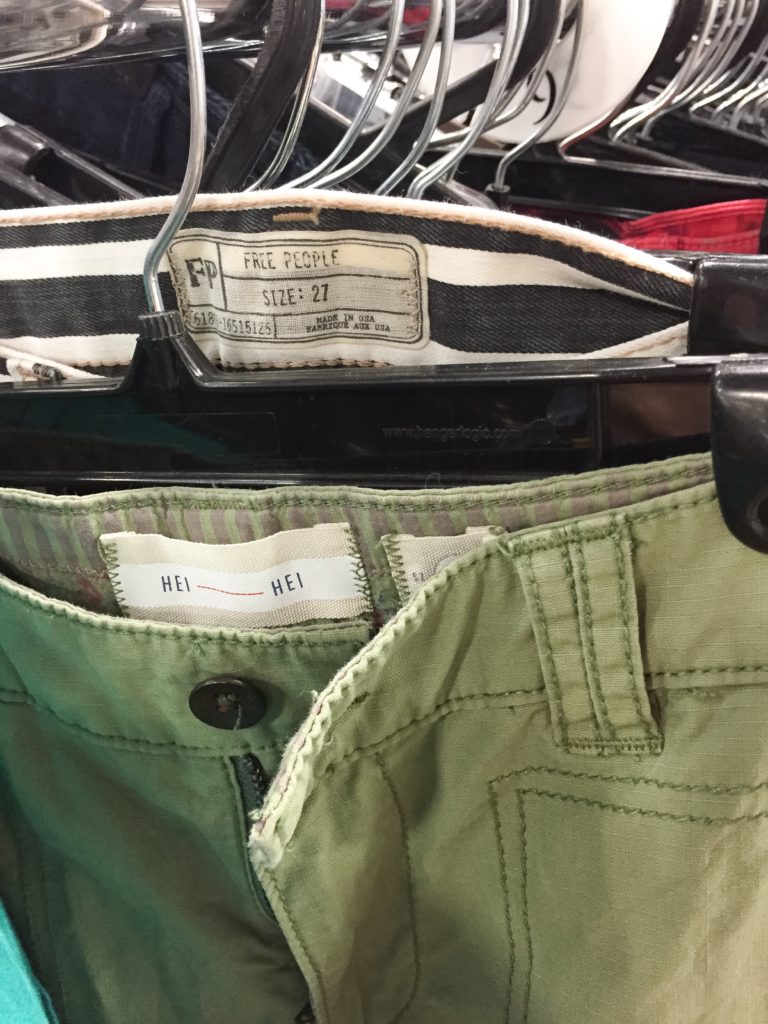 Spotted-not-thrifted a bunch of Anthro-brand pants. The Free People pair would make for an awesome Halloween costume – they were vaguely Beetlejuice-y.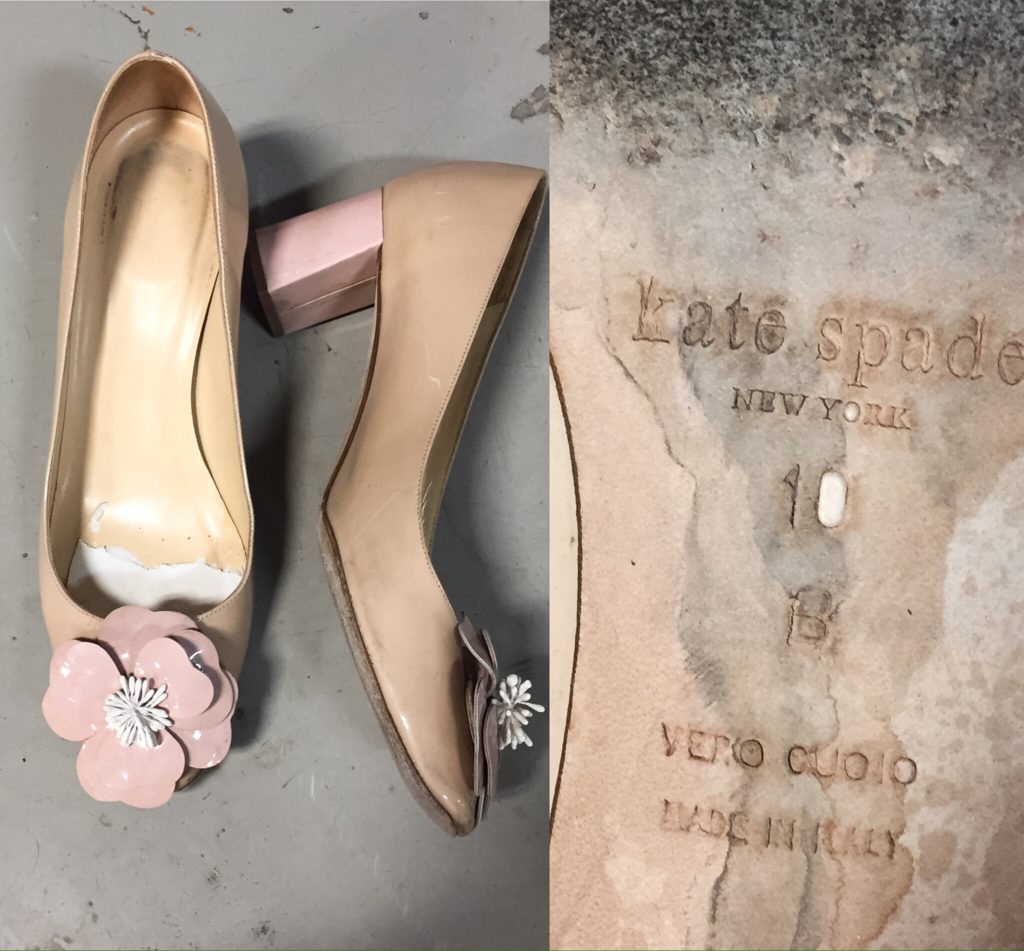 Talk about a blast from the past! These Kate Spade pumps had clearly seen better days, but it goes to show that fashion is ever cyclical; those block heels would fit right in at the moment. The flower perhaps not so much.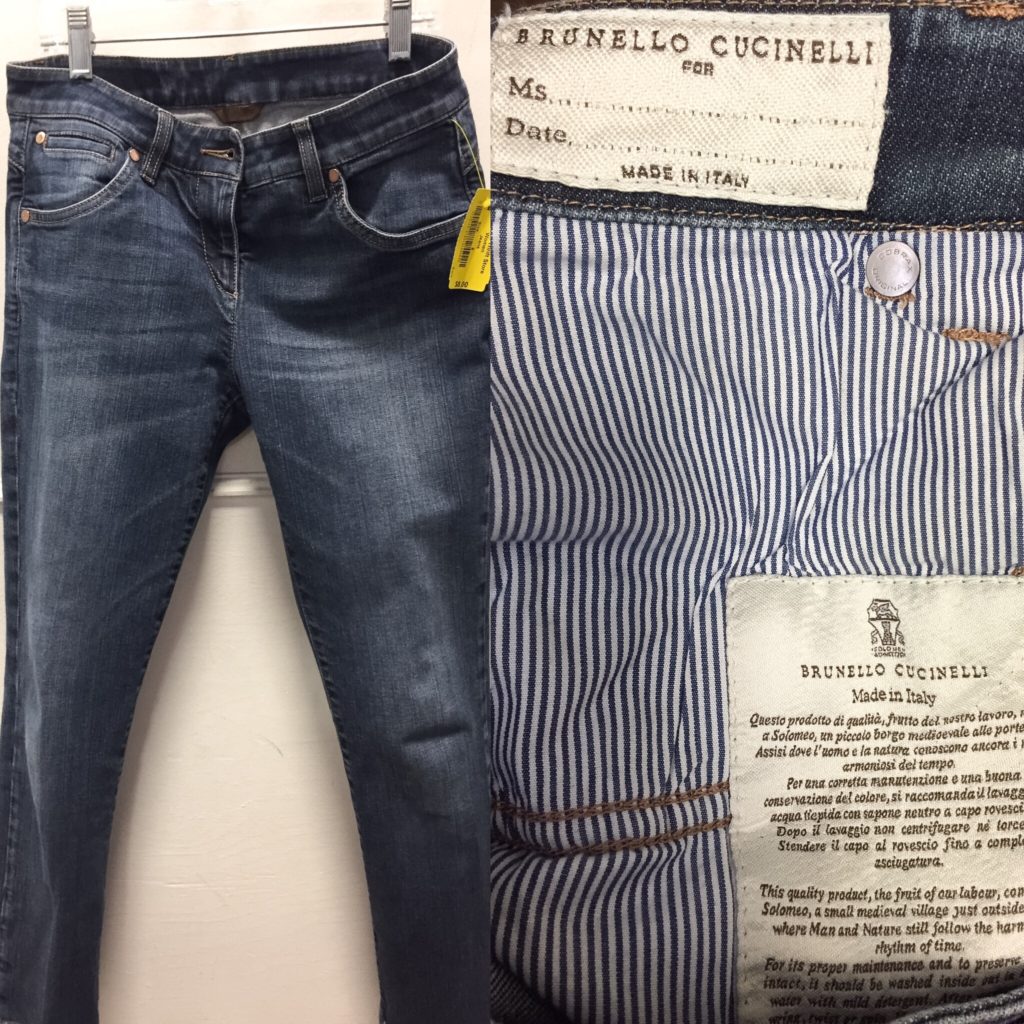 Fancy Italian jeans, with fancy labels. These were marked as a US size 4 … and fit more like a size 0. No vanity sizing for Europeans.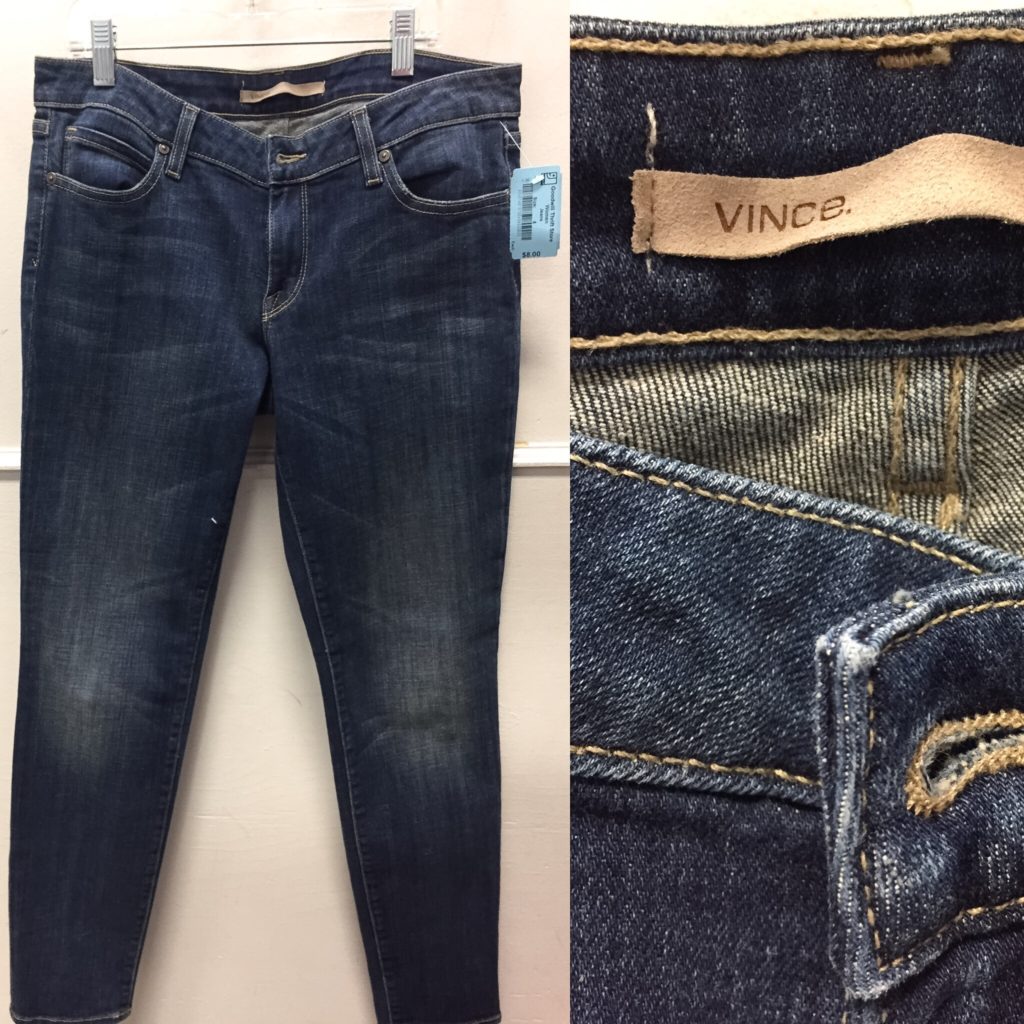 I didn't know that Vince had branched out into denim. Sadly, this pair was too big otherwise I would have given them a trial run. You can never have too many skinny jeans, right?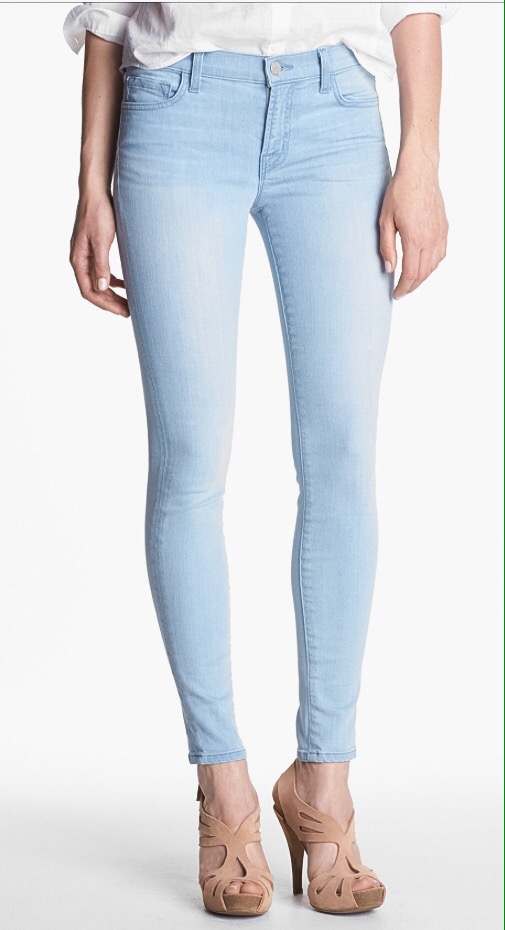 I mean, right? How could I say no to these J Brand's … especially since they were a gift from my thrifting sistah, Nicole? They filled the "extra light wash skinny jean" hole on my denim spectrum (lighter than my "light wash" AGs, darker than my new "almost white" Rag & Bone pair). Truth is, when you can get premium denim for under $10, exploring the subtleties of different washes kinda makes sense.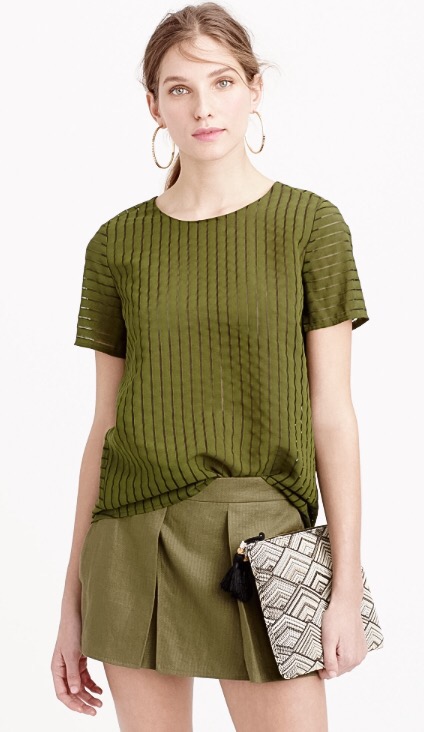 Nicole was also kind enough to bring me back this J. Crew top from her travels in Utah. The colour is bang on for my colour palette, and I love the subtle "shadow stripe" motif.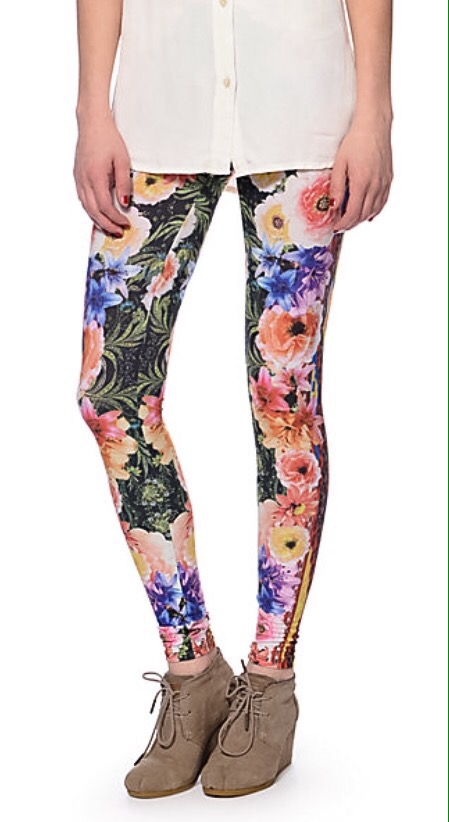 Yes, friends, I did buy these leggings. In my defence (and do I really need one?), these are strictly lounge-wear. My husband is crazy about them for some bizarre reason. Go figure.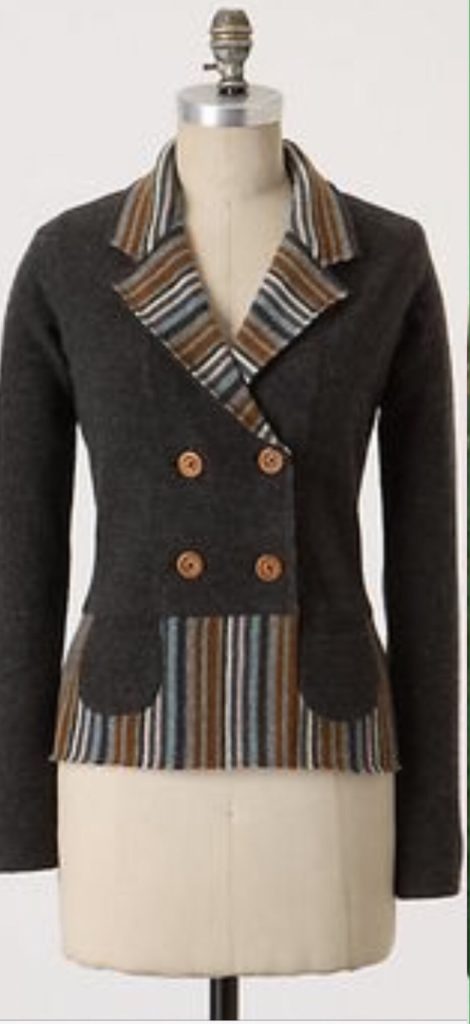 Yep, another Sparrow coatigan. This one is less aristoquirky than the last, and should pair nicely with my many, coloured, casual skinny pants.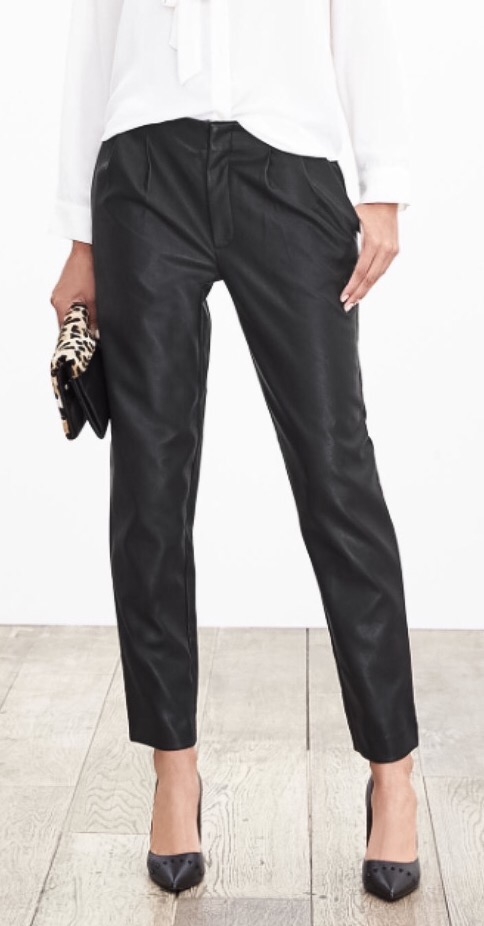 Going back to pants, I somehow ended up with a pair of faux leather cropped, pleated, tapered trousers. They sound like a bad idea, and probably ARE a bad idea, but I was intrigued. Can I make these work? Who knows? The beauty of Goodwill is that I don't have to bet a lot of money on a potentially losing hand.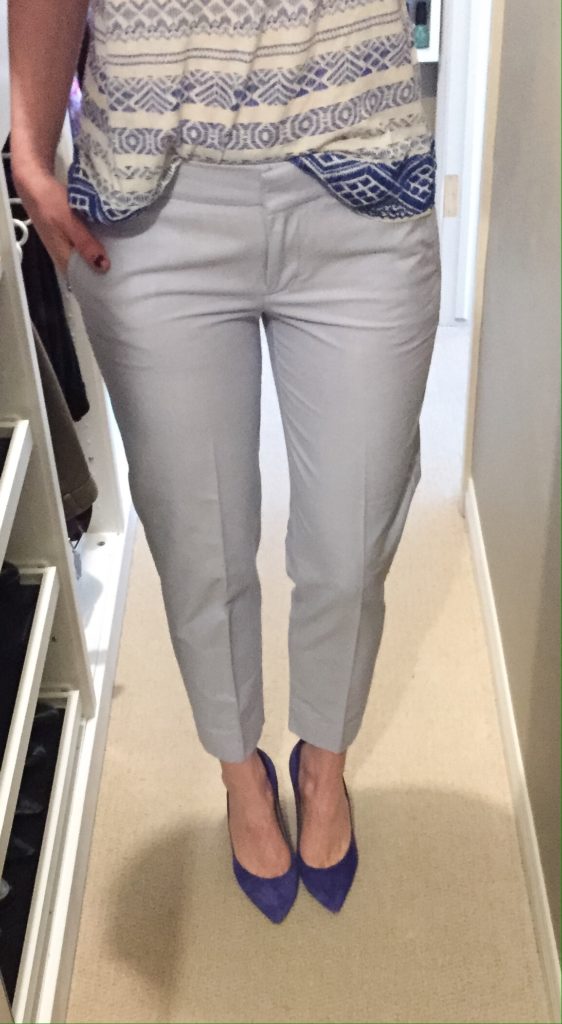 Do I need this pair of pale blue, chambray-esque trousers? No. But they might come in handy this summer. I am allowed to dream of summer, yes? And for $7, the dream is so very reasonable, don't you think?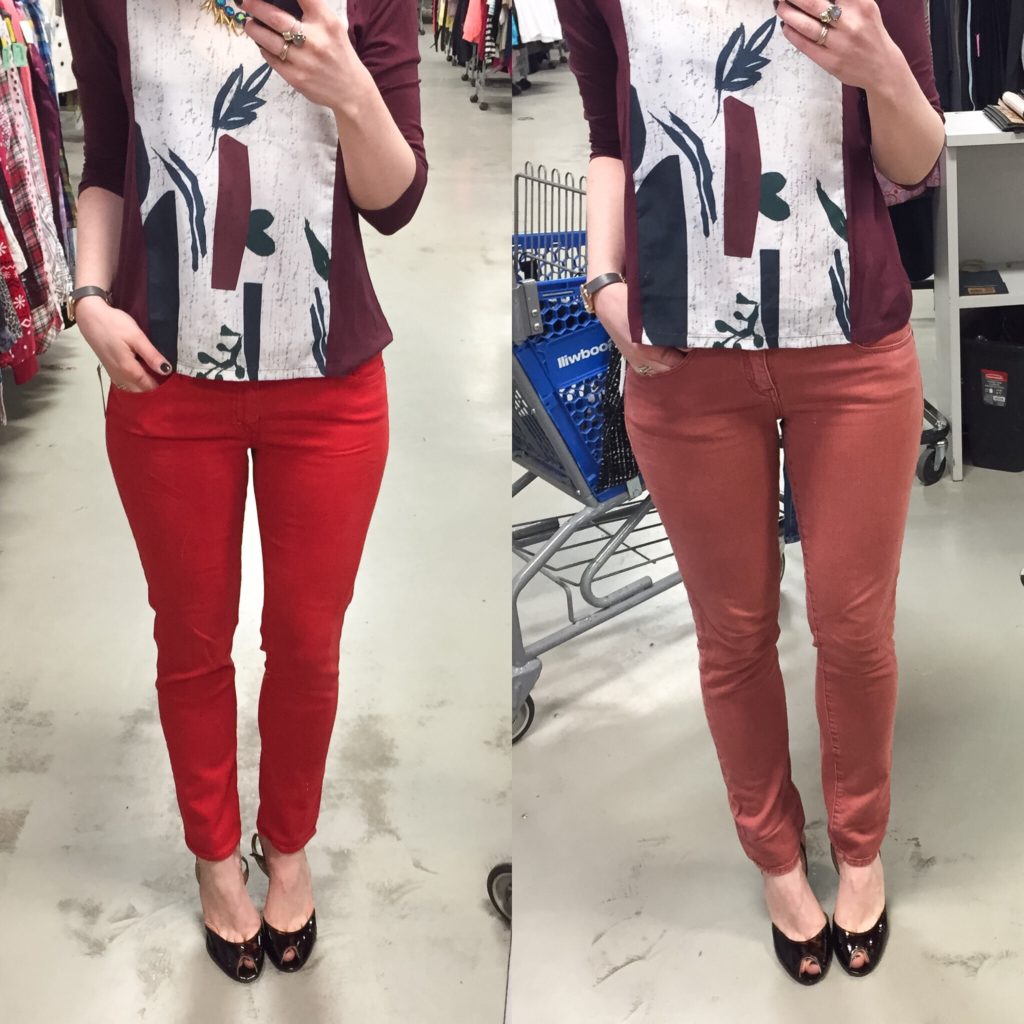 It might seem like I always just buy anything and everything that comes across my path, but that is not true. I did make some hard decisions this month … like choosing only ONE of the above pairs. Both brands are long-time faves of mine, but I ended up going with the AGs this time because they were softer and because I thought the colour would work better with my casual wardrobe.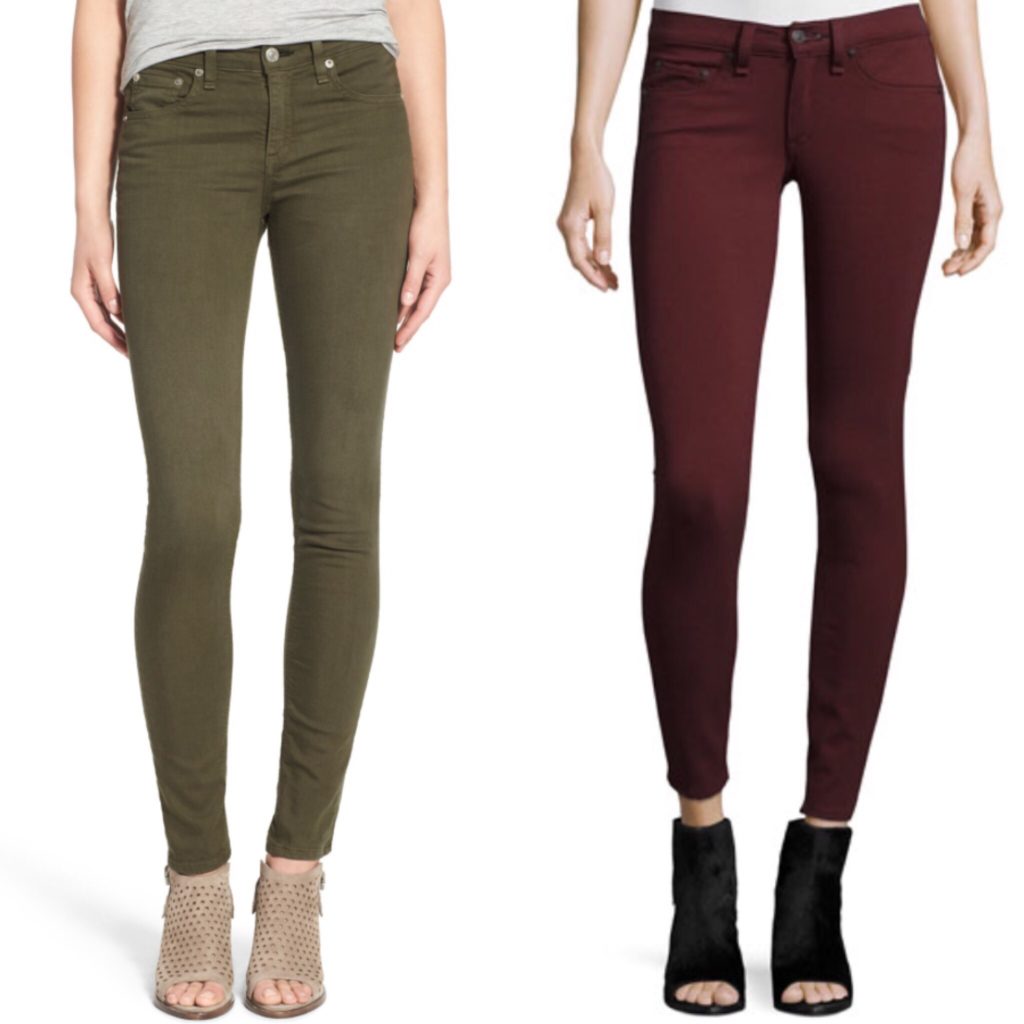 And then I went and bought TWO pairs of Rag & Bone, because at $8 apiece, why not. The colours (olive/khaki and burgundy) are perfect.
Things didn't always work out so well, however. There was also a pair of Pilcro high-waisted skinny jeans that I BADLY wanted … until I realized that they had a big rip near the crotch. I briefly considered trying to get them repaired, but ultimately passed. But, oh man, they were amazing. So much so that I immediately looked them up on eBay, only to find them listed for over $100 plus shipping. Sigh. And so concludes my pants-buying spree, winter 2017 edition.