My thrifting luck improved as the month went on, even as the frequency of my thrifting decreased. Work — it gets in the way of all the fun! (Said with tongue firmly in cheek, as this was actually a very rewarding, if busy, work month.) However, that's probably for the best; I'm in the process of revisiting my wardrobe management philosophy, and consequently my approach to thrifting, so I am practicing restraint. I know, hard to believe.
First up, a couple of things I didn't buy: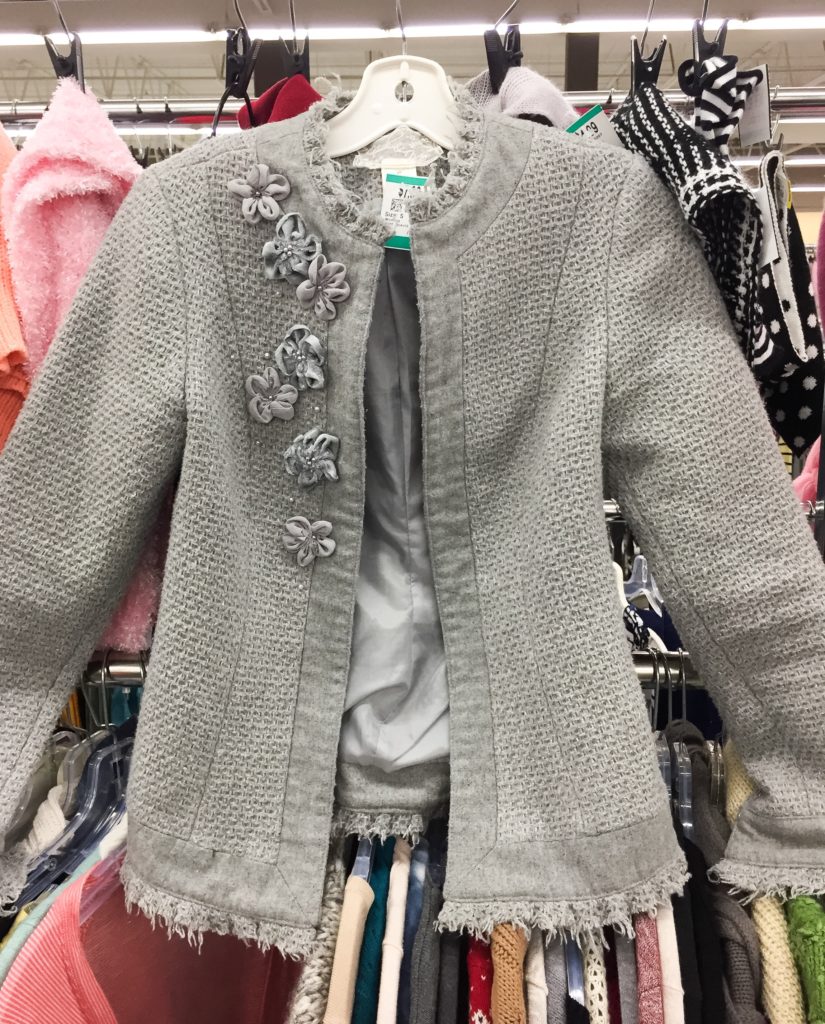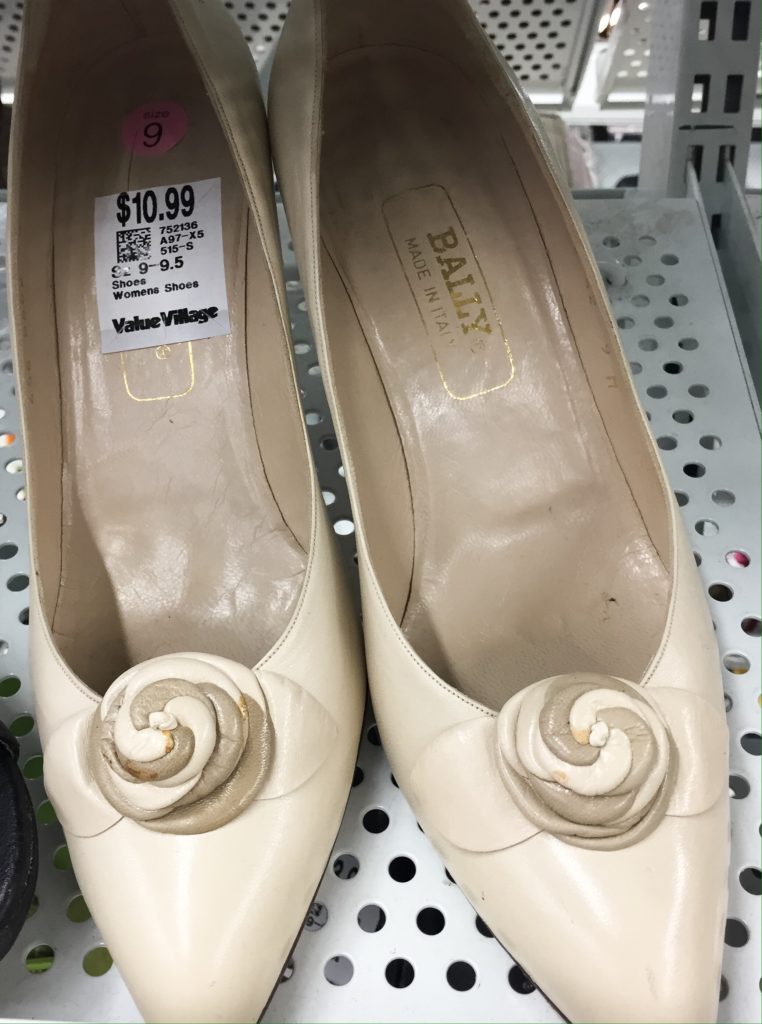 There were plenty more things in that category, but my thrifting trips lately have been of the whirlwind variety, so I rarely have time to gather photographic proof of the finds I leave behind. I also tend to use my phone as a bribe to the youth contingent joining me on some of these adventures, which gets in the way of my efforts as a thrifting documentarian.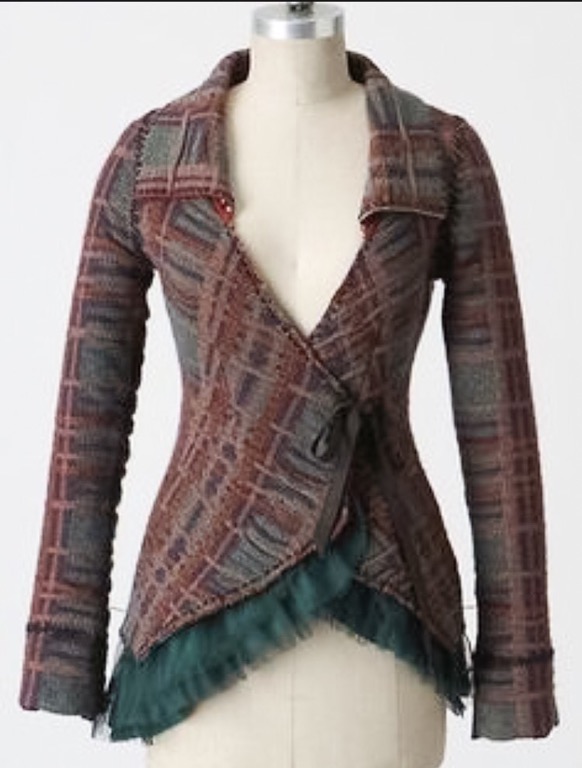 This was the only Anthro piece I bought this month, and the only purchase I'm kinda-maybe regretting (or preparing myself to regret in the future). I will always love Anthro's aesthetic, but I'm not loving it on me at the moment. Still, this knit coatigan was too cute to pass up, at least for a short trial run. It has tulle, people. I can kinda see Helena Bonham Carter wearing something like this. I could not resist.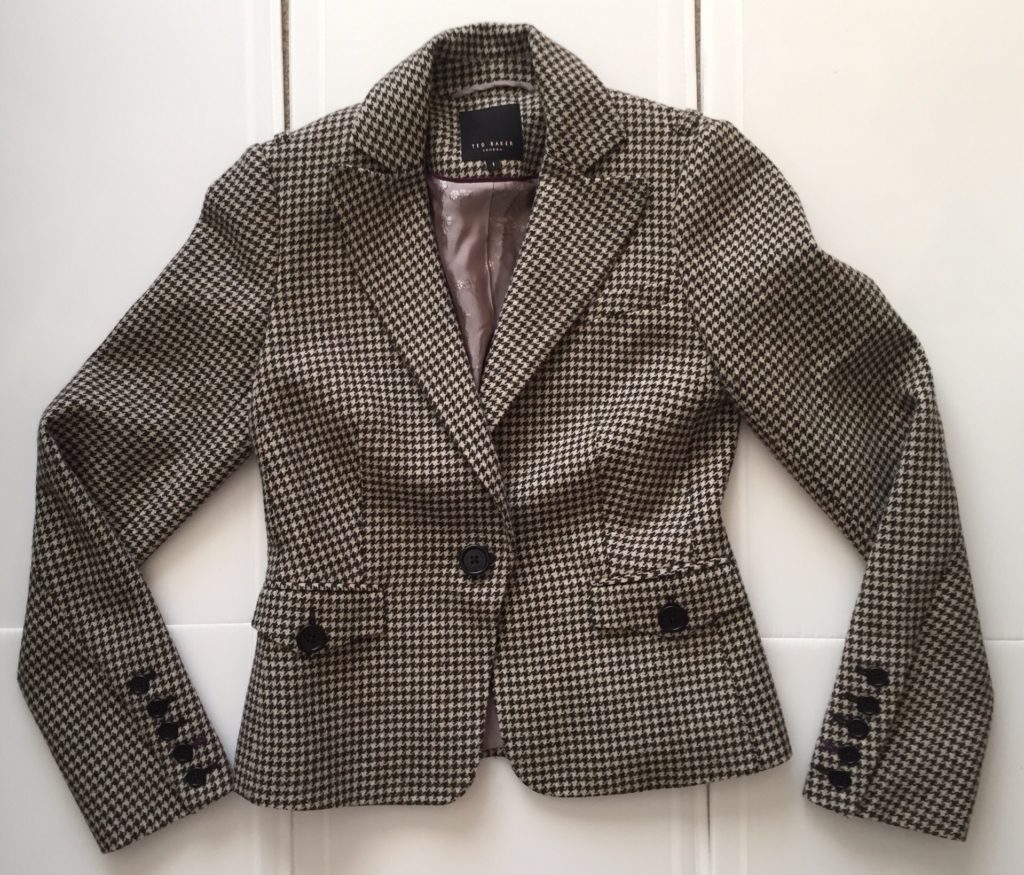 No second thoughts about this Ted Baker blazer. I love the check and the contrast (floral!) lining; the cropped fit makes it easy to pair with dresses and skirts. Also, I'm fresh out of blazers, I tell you.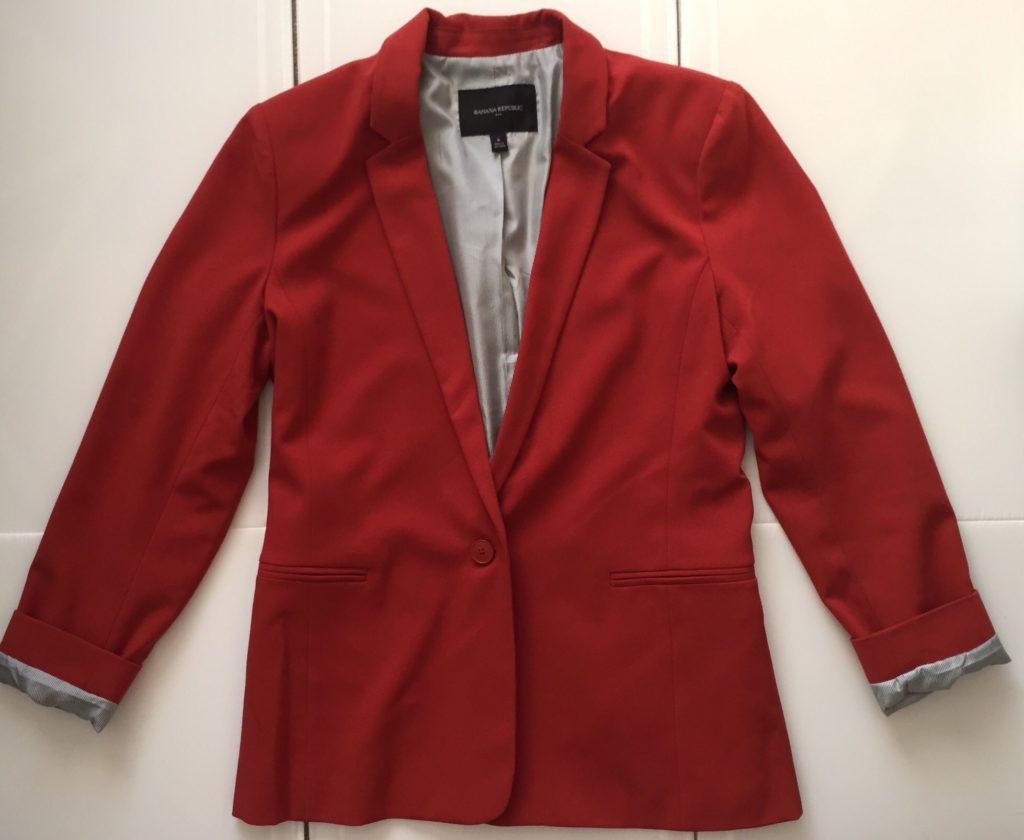 Did I mention that I was fresh out of blazers? Yes? Well, then you will understand why I had to buy this BR (Factory) brick-coloured number. In all seriousness, I liked the fit and decided to take a gamble on a mall brand after my experience with the plum H&M blazer I bought last year. The lining on this one, though still 100% poly, is not bad at all. I thought the colour would be intriguing, even though it's a bit too close to my own hair colour; I like that it's bright, without being in-your-face bright. Muted colours are my jam right now.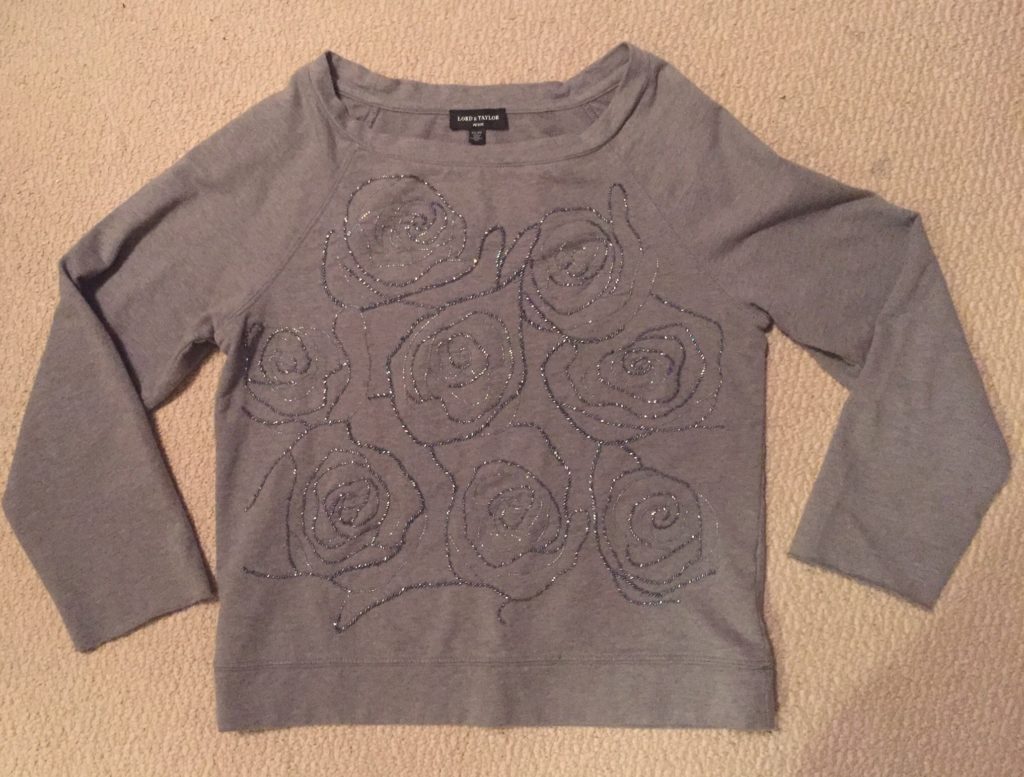 I rarely thrift for comfort/lounge wear, but this was 100% the deal here. I was also impressed that this Lord & Taylor sweatshirt still had all of its beading intact.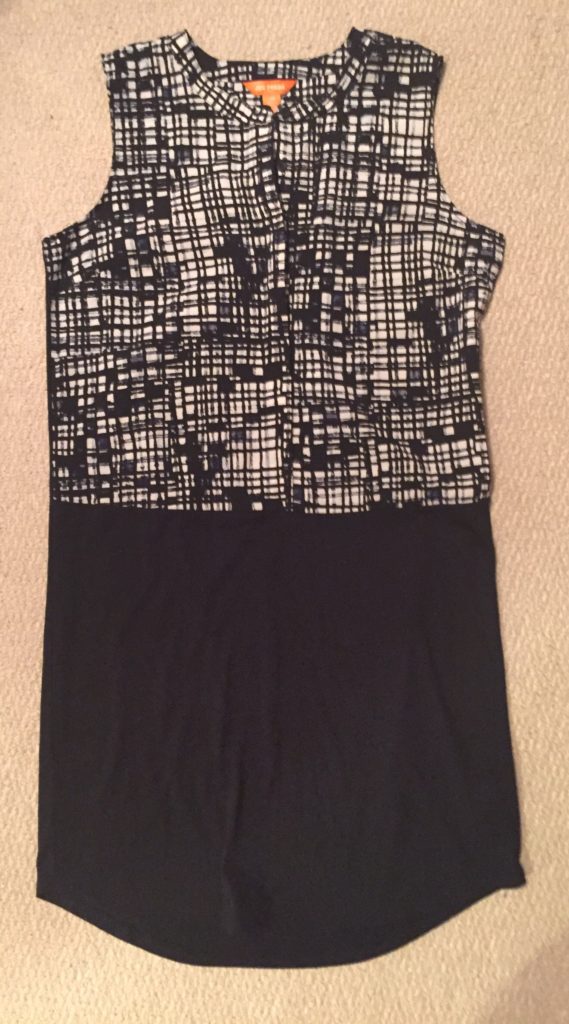 Long time readers will be familiar with this dress. I used to have wear it all the time, back in 2014-2015. It was, indeed, one of my fave dresses. I ended up purging it when the size I originally bought became too big. Well, sure enough, the same dress is now turning up in thrift stores. I decided that this was a sign; the next time my (current) size popped up, I grabbed it.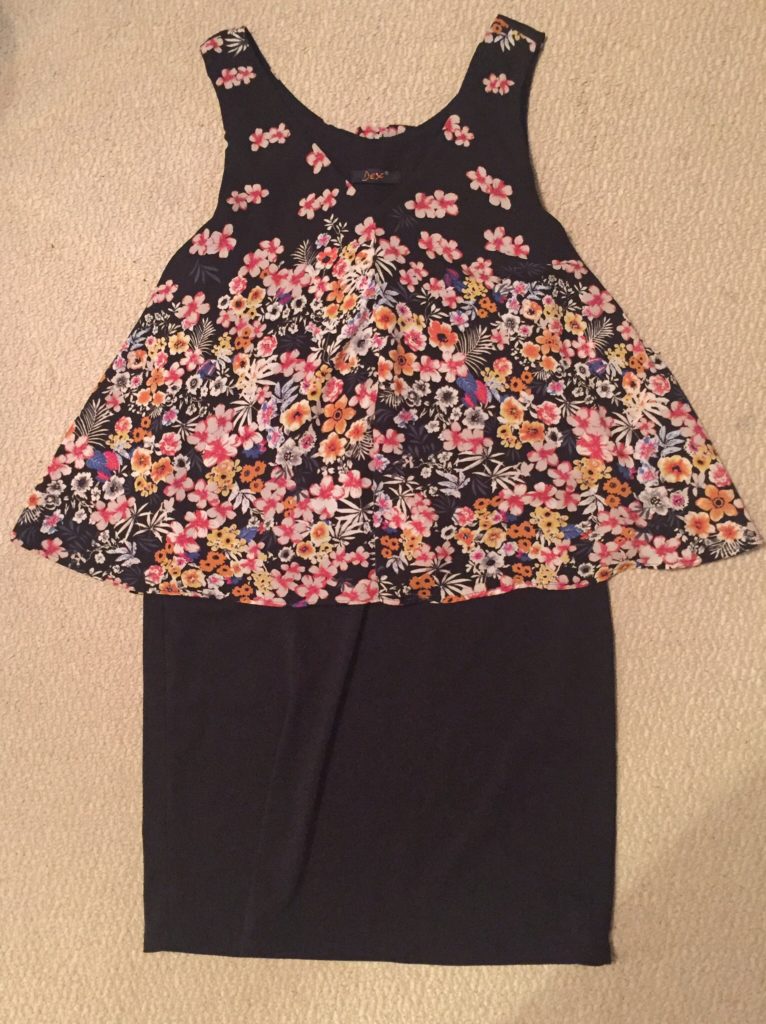 Nothing special about this dress, except that it seemed like a good option for my up-coming vacation (and hella cheap). May or may not keep it afterwards.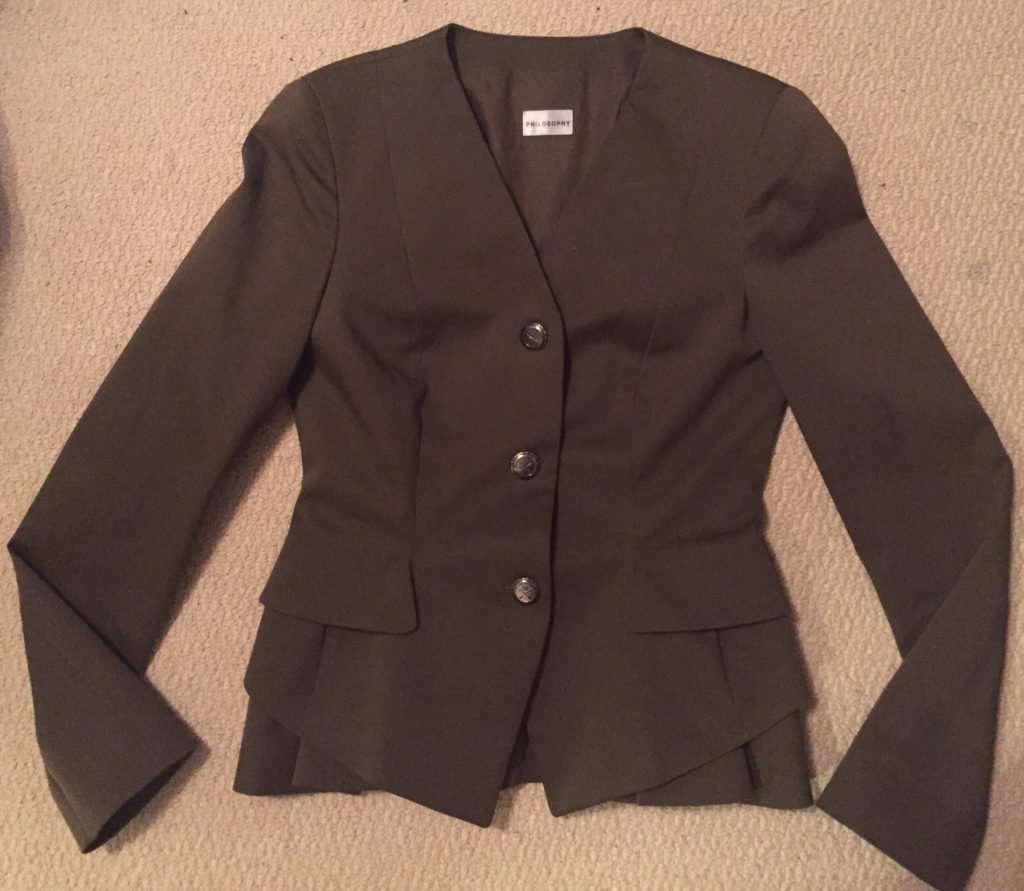 This was one of my favourite thrift finds … of all time. It's such a beautifully cut blazer. I gushed about it already this week, so I'll just leave off there.
Your turn: tell me all about your recent thrift finds, and if you have thrifting questions, hit me up in the comments.