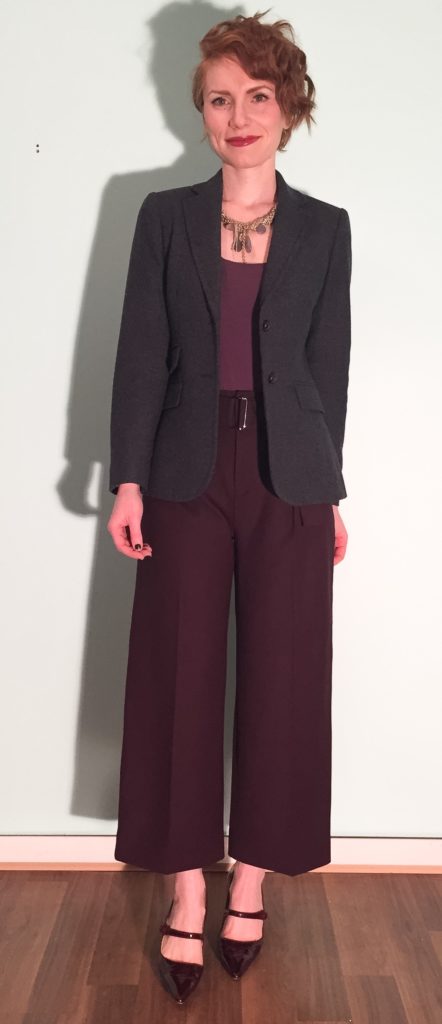 Um, yes. I am indeed wearing culottes. If you have not already turned away in horror and dismay, let's plunge on. I did buy a pair of trousers that were described as culottes, at least by the sales associate at Club Monaco. First of all, I hate the term "culottes"; it always makes me think of the sort of underclothes that French ladies might have worn at the turn of the last century. Second, I am not entirely convinced that the term is appropriate in this case. I thought culottes were cropped much higher than the ankle. Regardless, this is definitely a "look", and one firmly outside my comfort zone. I think (and my husband agrees) that photos don't do it much justice; I swear it looks better in real life, although that's cold comfort in a blog post. The reality is that, after years and years of skinny pants, it will take a while for my eyes to adjust to a new silhouette.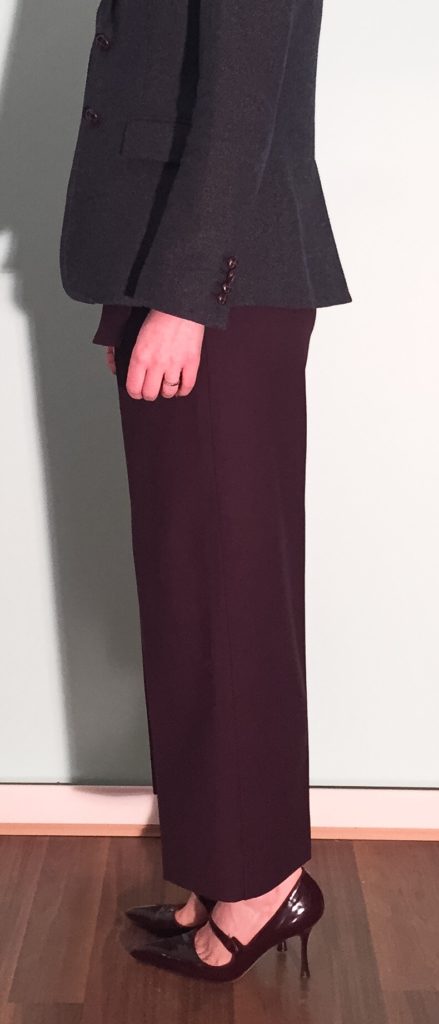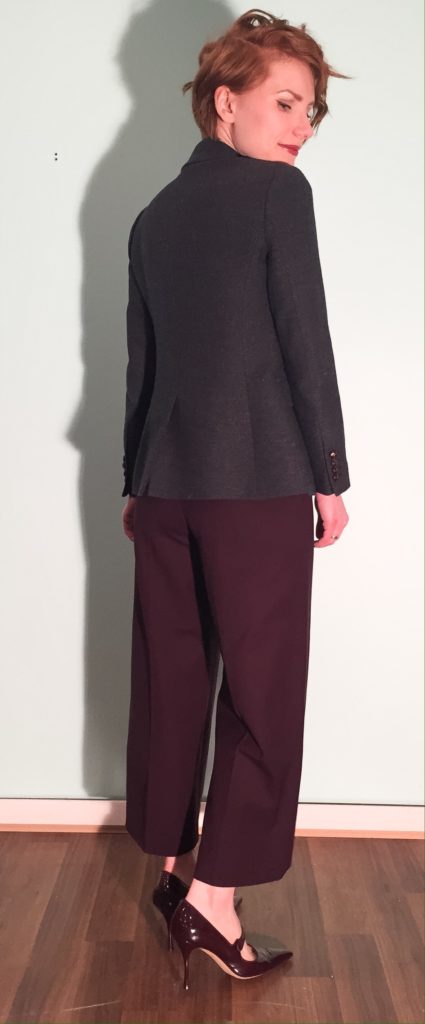 I ended up buying the trousers (new, on sale though not inexpensive) for a number of reasons. One, my evolving style is skewing more towards the archictectural/minimalist direction, where the cut of things is the key to staving off visual boredom and the goal is not necessarily figure flattery. It's a strange new land for me, but I'm having fun trying to find my way. Two, the colour is one of my favourites, and a core non-neutral in my wardrobe palette. I knew it would work well with several existing pieces, which makes that whole discovering-a-new-style thing much more manageable.
So, there we are. I am wearing culottes and we are (hopefully) still friends. Happy Valentine's Day!