Oh, thank God!
Look, I know you were thinking it too. I'm happy, you're happy, everyone is happy now that this blasted challenge is over. Let us never speak of it again. But first: a quick recap. Haha! Gotcha! You thought you were home free, but you're not. Not just yet.
Here is an abbreviated summary of my thoughts on this entire process:
Day 1: I've made a terrible mistake.
Day 2: I f—-g hate everything I have to wear right now.
Day 6: Gah! These pants make me look like I'm smuggling Jon Hamm's trouser bulge. FML.
Day 9: I like blue a lot. Also red and cognac. Not the drink.
Day 10: I need a drink.
Day 15: Wait, this is still not over yet?!
Day 21: It's been raining for 3 days, and I have no rain gear in the line-up. A pair of saggy-crotched pants, but no rain gear.
Day 22: It's still raining. Also, I f—–g hate everything I have to wear right now.
Day 23: Sun!! I love everything! You too, saggy-crotched pants.
Day 26: When this is over, I am wearing all of my clothes. At the same time. All of them.
Day 29: I'm pretty sure I have never been more excited to be done with an arbitrary, self-imposed, completely irrelevant project than I am at this very moment.
Day 30: YESSSSSSSSSS!!!
Day 31: What the hell do I wear now?!
I have learned … basically nothing new. Working with a capsule wardrobe makes getting dressed easy, because it limits your available options thereby making them manageable. I prefer to get the same result by prepping a list of outfits ahead of time, but keeping my clothing options wide open. Can I wear the same 30 pieces over and over, without the sky falling? Well, duh! But I'm not going to enjoy it either, which … duh! Like I said, this was revelatory not at all. But I did the damn challenge, and I can now cross it off my bucket list. If I had one. Which I don't.
Maybe I should make a bucket list next. I'm only – what? – 5 years behind the trend on that one. Ten? Perfect!
Here's a recap of my 30 outfits, in no particular order.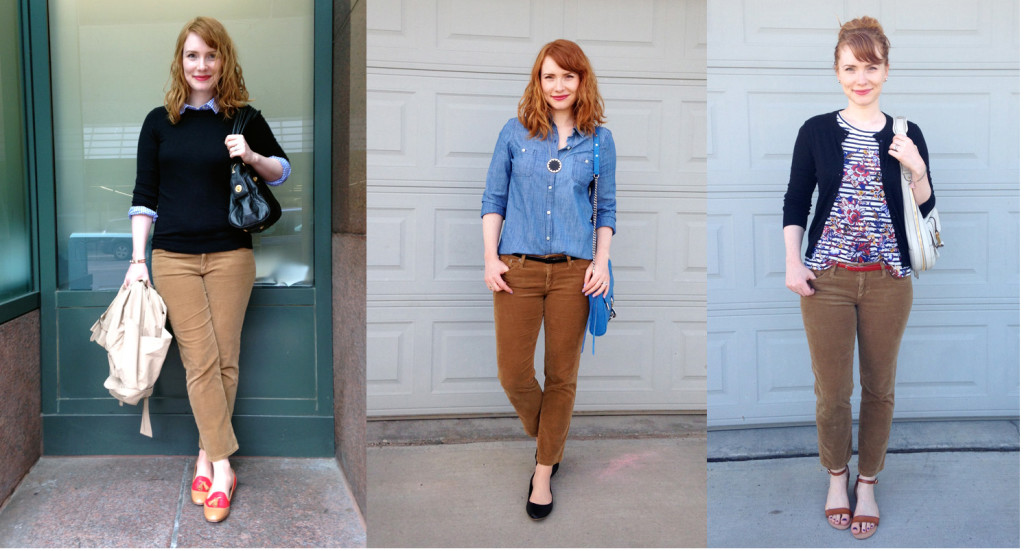 I love these pants a ridiculous amount. Also, the middle pic above is my #1 favourite outfit of this entire challenge.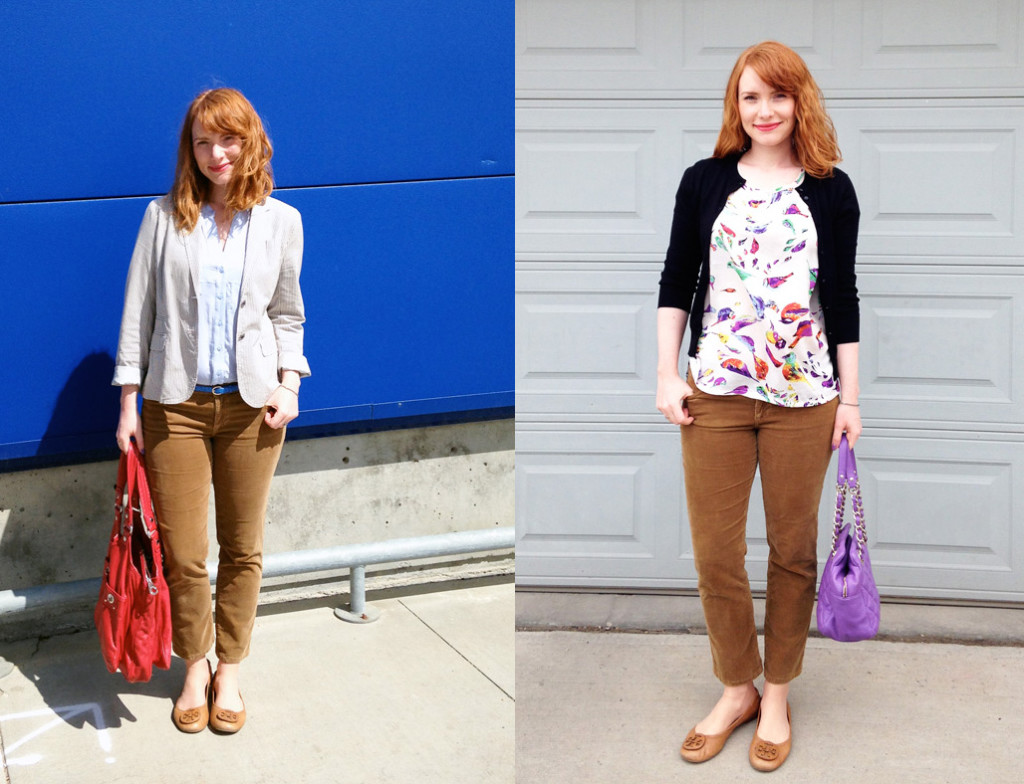 Skinny jeans are always a safe bet.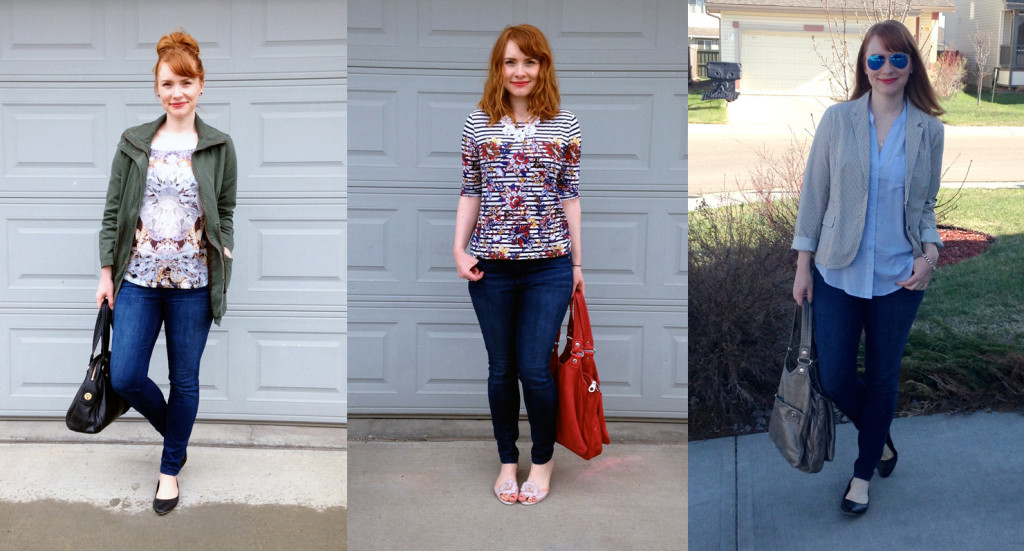 Ditto for Marc by Marc Jacobs bags. I have a sickness, but I ain't looking for a cure.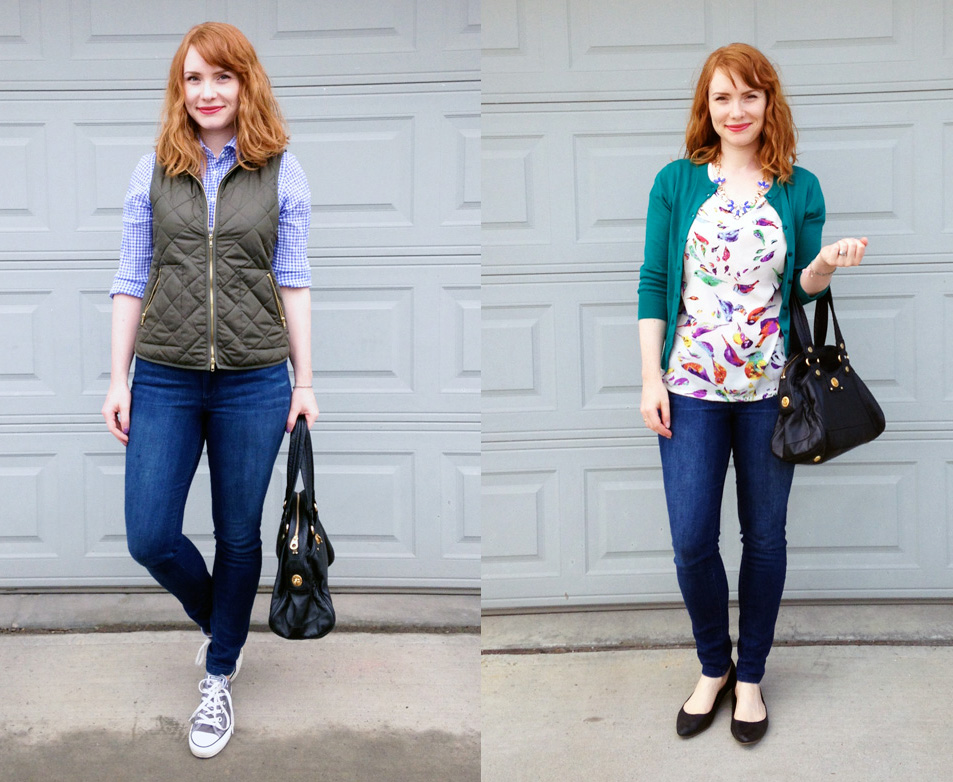 This J. Crew dress is a great casual LBD. I'm not sure why I didn't wear it more often.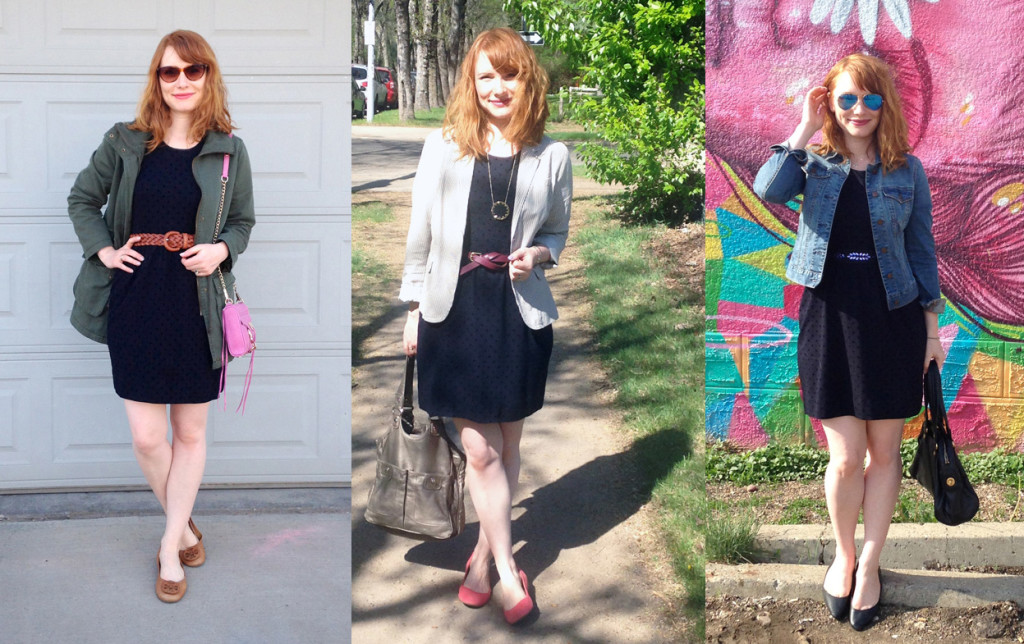 Ah, the potato sack of glory!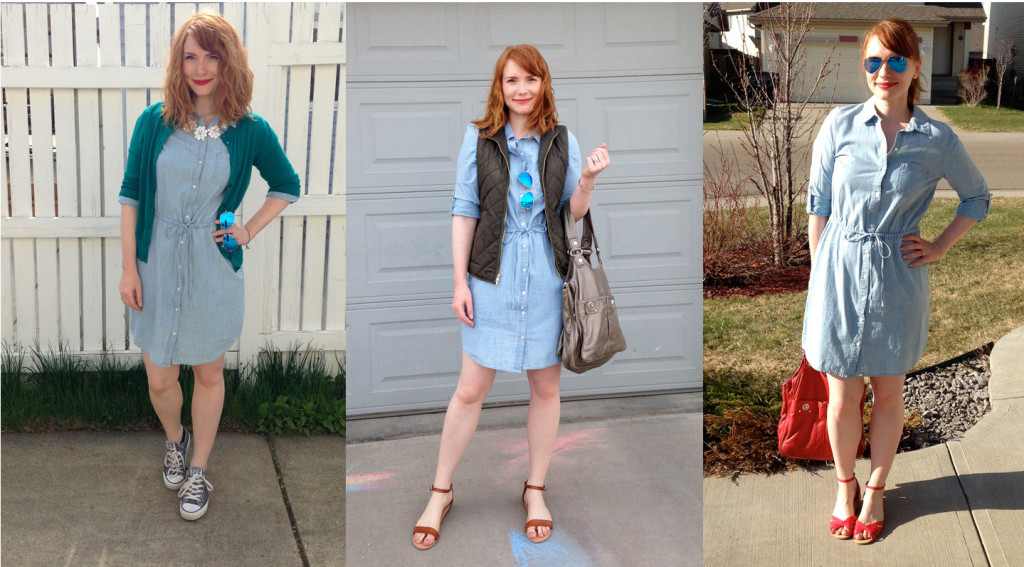 This is one of the few pieces I can probably bring myself to wear again this summer. Oh, and the right pic below is my #2 fave outfit.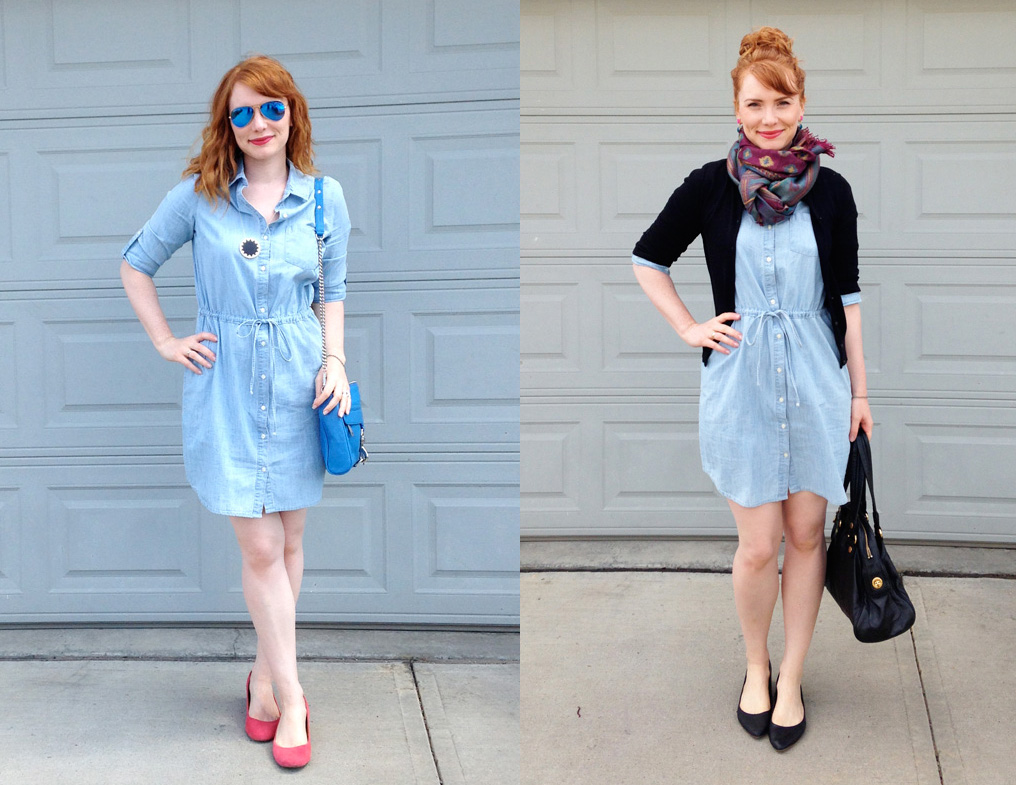 Speaking of closet workhorses, this J. Crew Factory skirt is one of the best $20 investments I ever made. Well, at J. Crew anyway.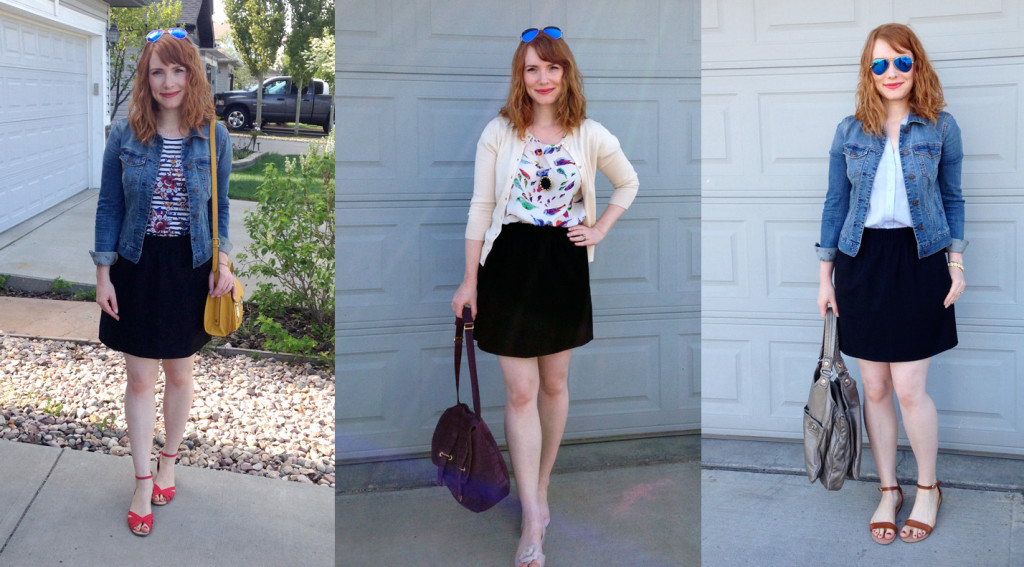 The outfit on the left below is tied for #3 fave, but I might be biased because I wore it on a Good Hair Day.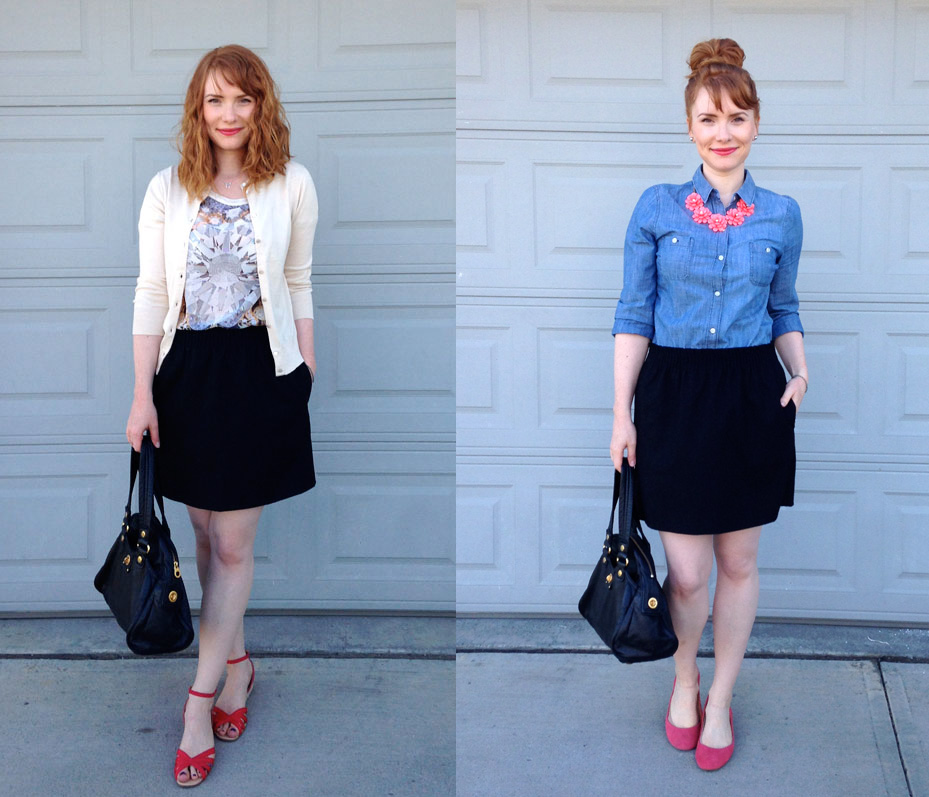 This is the "other pants" category, which … meh. The "Jon Hamm" pants have already been relegated to playground duty, and not a moment too soon.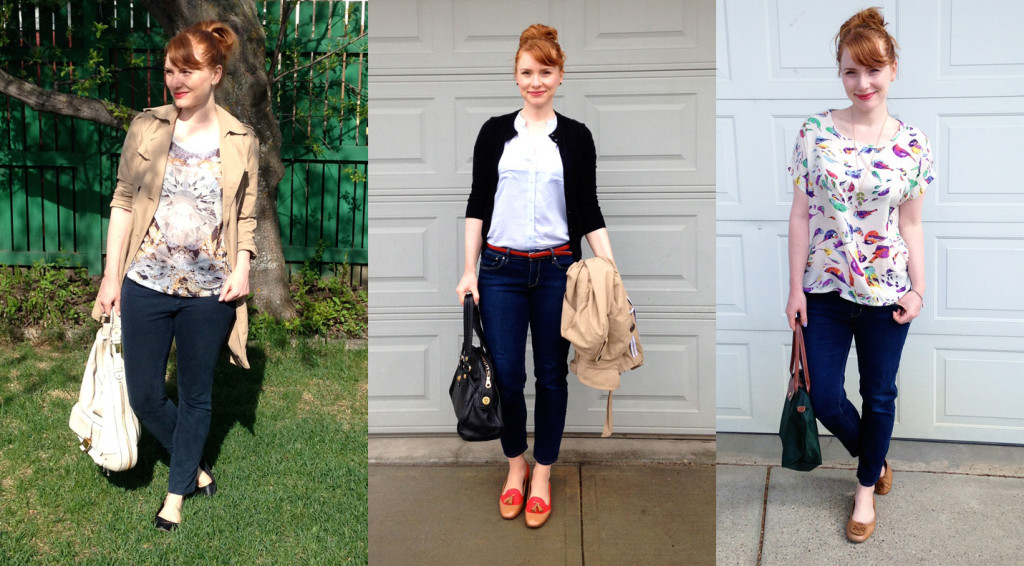 Last, but not least, this cute striped Joe Fresh dress is … still cute. And you can probably still find it at your local Superstore/Loblaws so, you know, think about it. [And by that I mean: buy it! Do it!!]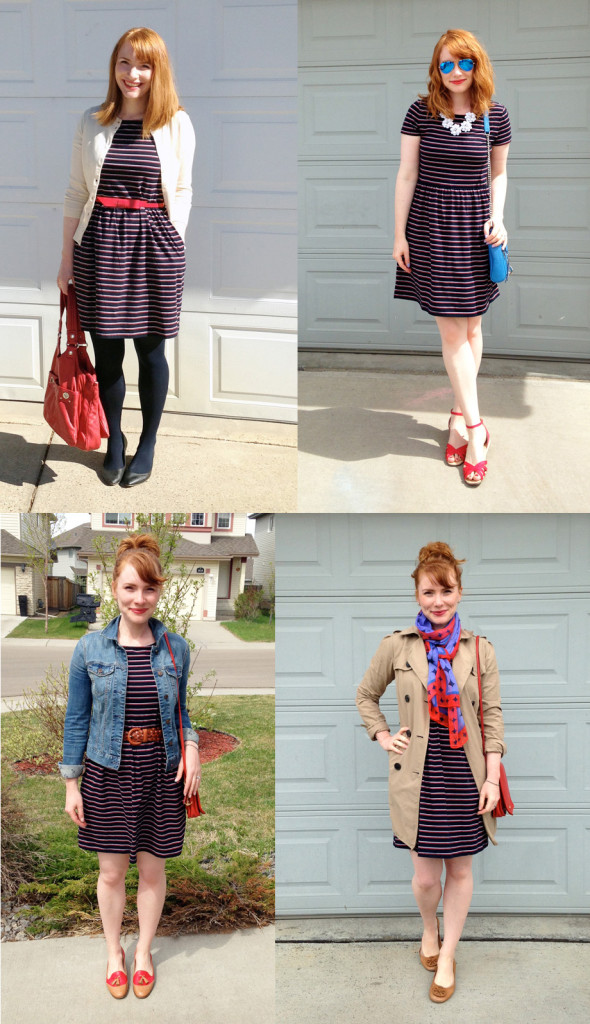 Have you done a 30 x 30 challenge? Did you hate it as much as I did? Would you consider doing one, or have I completely horrified you away from the mere thought of it? C'mon, spill!
I couldn't end this post without saying: Happy Canada Day to my fellow Canadians! This year marks the 19th anniversary of my family's arrival in this country. My parents and I came here to start a new life, and what a crazy, wonderful adventure it has been. I am so proud to call Canada my home and native land.