What I Wore: Two Weeks Ago, Hah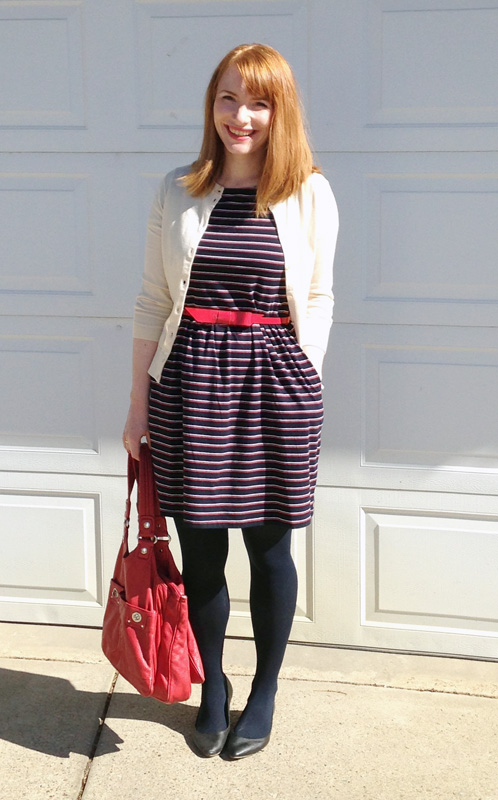 This is such a cute dress – only $24 at Joe Fresh! pockets!! – and it really doesn't deserve to be buried under this cardigan. But, them's the breaks. I am hopeful there will be one day out of the next 30 29 when I'll be able to wear this dress on its own. In the meantime … cardigan.
Oh, and also … unintentional mixing of black and navy. I'm probably hideously behind the fashion times on this issue, but I hate pairing dark navy and black because they just end up looking like mismatched shades of the same colour. A lighter navy and black? Yes. What's happening here? Nope. No. Nooooo! This personal fashion low happened because (a) I wanted to wear this dress on a day that required tights, and (b) after getting dressed, I realized that I didn't include my navy flats in the 30 x 30 line-up. D'oh! And sigh. So Adina of me. Anyway, I didn't feel like messing about with my chosen clothes on the very first day of the challenge (how failure-riffic would that be!), so … there you have it. Mind-numbingly boring explanation and everything.