A reader recently mentioned that she would enjoy reading a post that detailed my rationale for choosing pieces as part of my on-going closet purge. I aim to please! In fact, since my closet is a metaphorical revolving door – with things going in and coming out of it with some regularity – so this is probably a good topic of a recurring series. So, without further ado, I bring you: What's Leaving My Closet, summer 2017.
Theory Blazer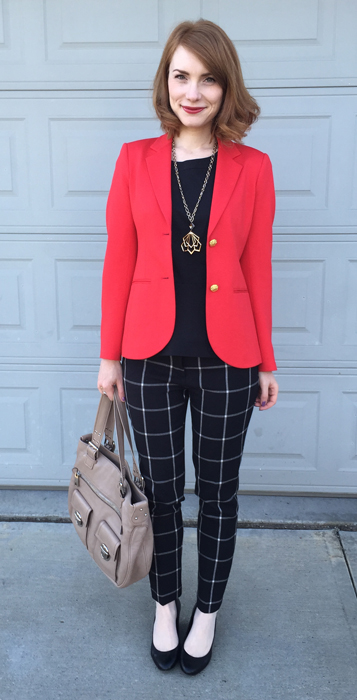 This was a hard decision. The blazer fits very well, is decent quality, and in very good condition. I originally paid $40 for it at a local consignment store, and I've worn it less than 10 times in the two years that I've had it. I do wear it … occasionally. The reality is that the frequency of wear is unlikely to increase. In my current wardrobe plan, bright red is reserved for accents – i.e. bags and shoes. This blazer stands out, and not in a way that works with the rest of my closet.
I am probably going to try to re-consign it, and if it doesn't sell, then it will go into next year's swap pile. I'm not planning to replace it, though I am sure I'll be adding more blazers to my collection soon enough. I always do. #noregrets
 J. Crew Pants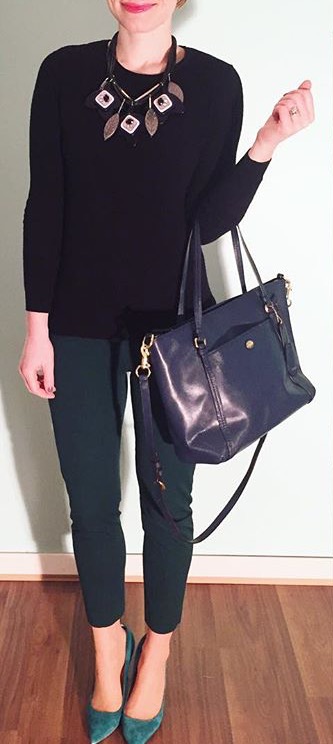 I thrifted a pair of green J. Crew Minnies back in January-ish (or maybe December or March, I don't even know, sigh) for $2, and I wore them twice. I am letting them go for a couple of reasons. One, I am not as fond of this style of trouser; more precisely, this style combined with the (stretchy) fabric. I now prefer a slightly looser cut, tapered to the ankle, as well as a dressier fabric with a bit of drape to it. Two, while I like this colour and it's fairly close to the forest green I have chosen for my wardrobe palette, I have come to realize that I prefer black trousers over coloured ones. I am not sure why the "polarity" makes a difference, but it does. My preferred combo is coloured top + black pants.
This pair is going into my donations bag. I have no plans to replace them, though I did recently thrift two pairs of Aritzia trousers. Both of them are black.
J. Crew Sandals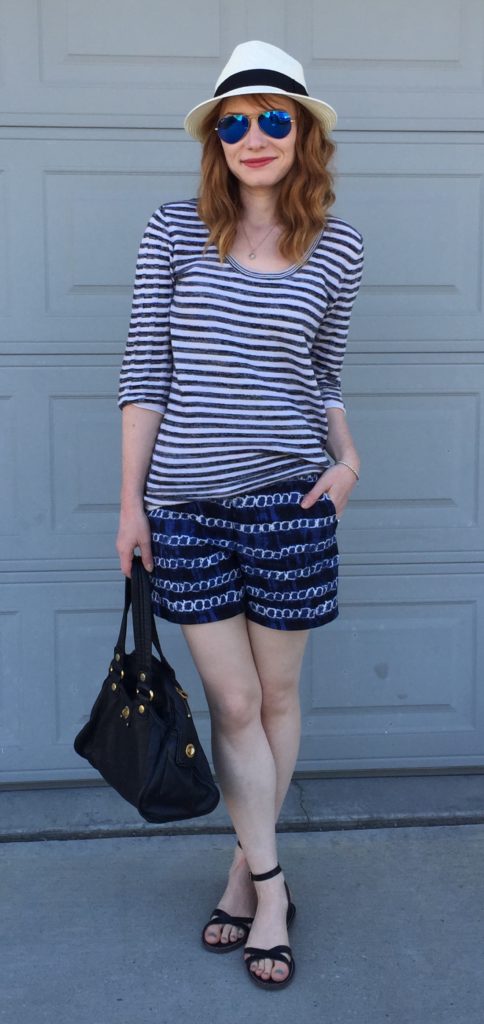 I was sad to see these go, but their time had come. I've had them for about 3 years (bought new at the Factory store for $25) and have worn them countless times, most recently on my trip to Palm Springs. That proved to be their death knell. They went into the garbage, sadly, because there was nothing there to be salvaged.
I have actually replaced them with a new pair of (slide) sandals, also from J. Crew Factory (on sale for $30). Black sandals are a summer staple for me, so this was non-negotiable. I think the fact that this new pair doesn't have an ankle strap will make them even more convenient for casual wear.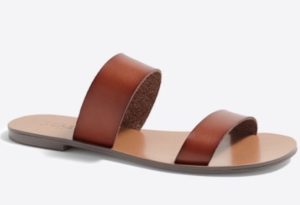 Old Navy Sandals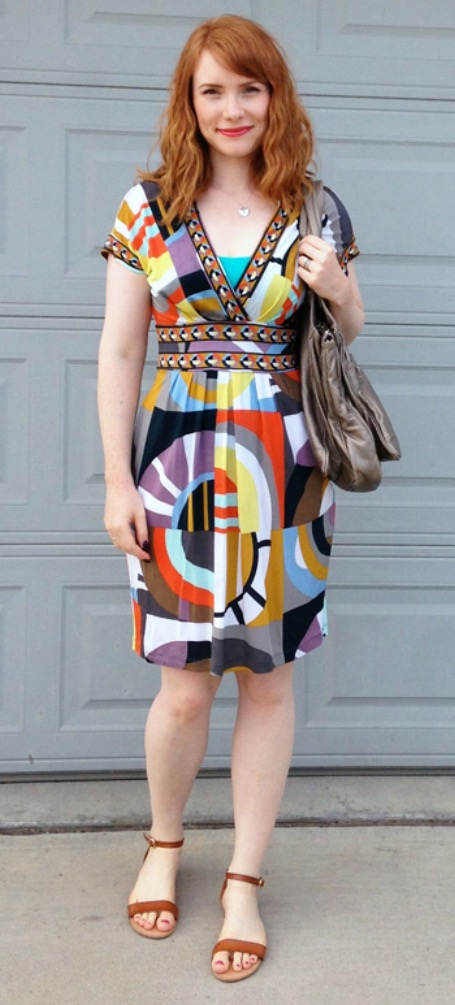 Same story here. This pair was even older than the J. Crew ones, and had also seen much better days. I wasn't looking to immediately replace them but then I spotted this cute pair at the Factory store (on sale for $25), and I couldn't help myself.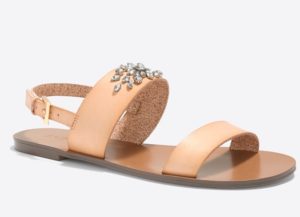 That's it for now. Stay tuned for another thrilling instalment, coming your way … soon, probably.