What I Wore: Boring Errands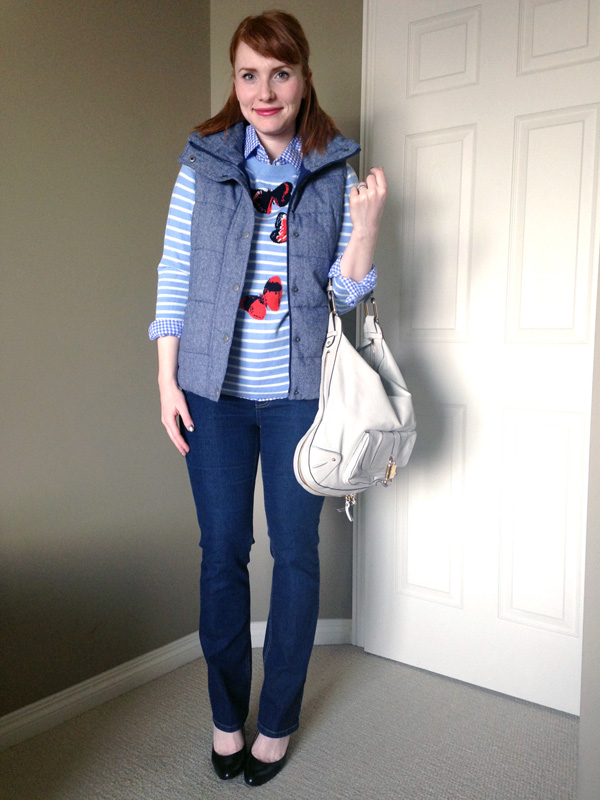 This may be my most favourite outfit in recent memory. No joke. No hyperbole. I felt really put together wearing this, though it was still appropriate for the mundane-ness (not a word, don't care) that is my day to day life.
The end.
Oh, you want more? Ok, ok. I finally found boot-cut jeans that I don't despise. And that fit. Yay! They were $20, some random brand, and totally amazing. Mile-long legs, everyone – I don't have them, but it looks like I do. I honestly didn't think jeans could do that. What else? Oh yeah. The vest was $9 at Old Navy and it's pretty much the best thing ever. Well, since those jeans, anyway. Why did I not wear vests before? They're great for layering during our interminable winter.