I take my mascara like Eastern Europeans usually take their coffee – black, and lots of it. There are very good reasons for that, starting with the fact that I look vaguely alien-like without it. (You'll see what I mean in a minute.) Not surprisingly, I spent years searching for the perfect mascara to suit my needs and, once I found it, I faithfully stuck with it for many more years. For those joining us just now, my erstwhile perfect mascara was actually two different mascaras: L'Oreal Voluminous and Maybelline Lash Stiletto. The former built volume, the latter gave my lashes definition. They made an awesome duo … Butch Cassidy and the Sundance Kid for my eyelashes.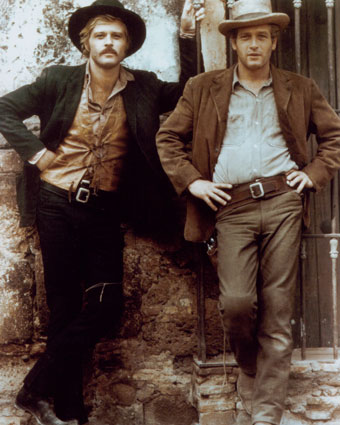 Now, the unthinkable has happened: I found something better. This is where my analogy breaks down, because there is nothing better than vintage Paul Newman and Robert Redford, and I'm not going to pretend that my new mascara is. But it's, like, pretty close to the next best thing. It's the L'Oreal Voluminous Butterfly mascara, which is a silly name, to go with its silly-looking wand … and it's amazeballs. I heard about it from Marianne, and I was totes skeptical (sorry, Marianne) – because, hello, Butch Cassidy and the Sundance Kid – but I ended up getting it on a whim when my last tube of regular Voluminous mascara ran out. I was sure it was going to be a total waste of money, and I was totally wrong.
To demonstrate the awesomeness, I'm going to do something drastic. Prepare yourselves: you are about to see my naked eyelashes.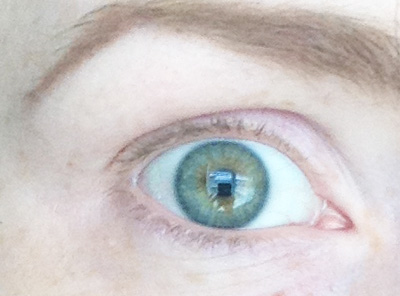 Aaaaaand now you understand why going au naturel is not an option. But check it: with some Voluminous Butterfly – presto!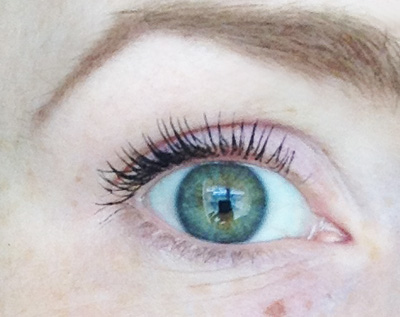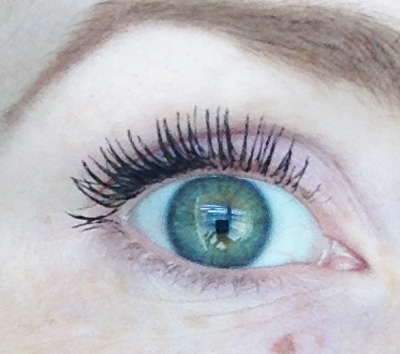 I swear there is no jiggery pokery here – no falsies, no eyelash curlers, nada. I do have fairly thick/long eyelashes to begin with, so I won't lie and tell you that this mascara can give you what you don't have; but it will make your lashes look thicker and more defined. Honestly, this is the best mascara I have ever tried.
And since we are talking about eye stuff anyway, here is a look at a new liquid eyeliner I've started using. It's made by Essence (available at Shoppers Drugmart) and it costs a whopping $3.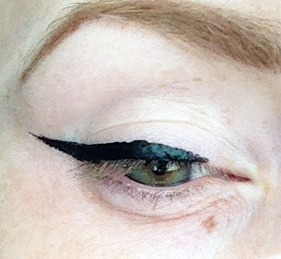 It has a thin felt tip application which helps with the precision thing, which is the key to successful liquid eyeliner deployment. Again, I won't lie: a steady hand and plenty of patience are required. But if this klutz can manage not to look like a raccoon with a shiner, you can look amazing.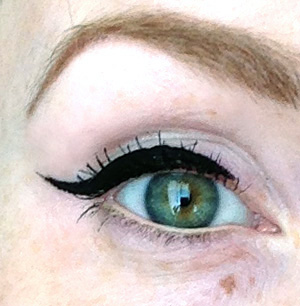 The Essence eyeliner comes in regular and waterproof versions; I've been wearing the former, and I find it stays put pretty well through a 14+ hour day. As a bonus, you can easily correct any application oopsies with a wet Q-tip. No biggie.
OK, that's enough eyeballs for one post.