What I Wore: Baby Shower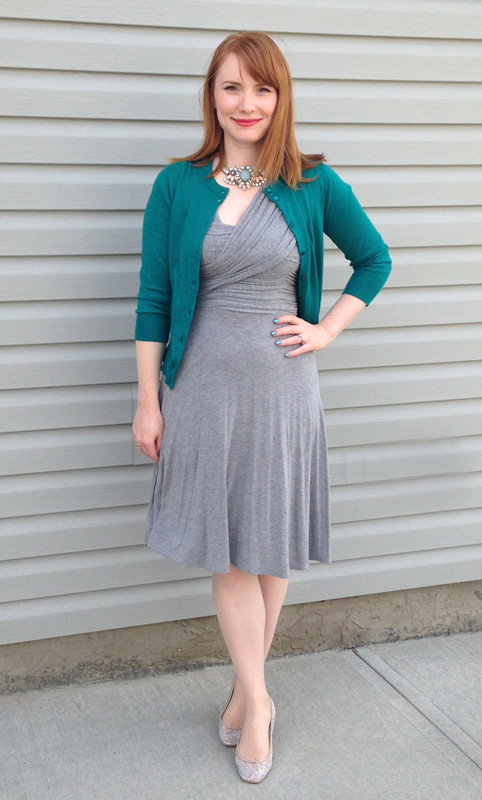 I love, love, love this dress, and I'm sad that I'm forced to ruin it with a cardigan every time I wear it. Let's move on before this veers into a weather rant. Hey, looky, I'm wearing my Tinkerbell shoes again! And they're still obnoxiously, wonderfully sparkly.
Also, teal. As a redhead, I feel like I should like (and wear) teal more than I do. (Conversely, I should love mustard yellow less than I do, but the heart wants what it wants.) Teal is like … broccoli. It's probably good for me, but I will find every excuse to not have to eat wear it. Unless I feel guilty about a recent chocolate binge in which case … wait. What am I talking about again? Oh yes, teal. We have a like/mild indifference relationship.
I'm not indifferent about this necklace: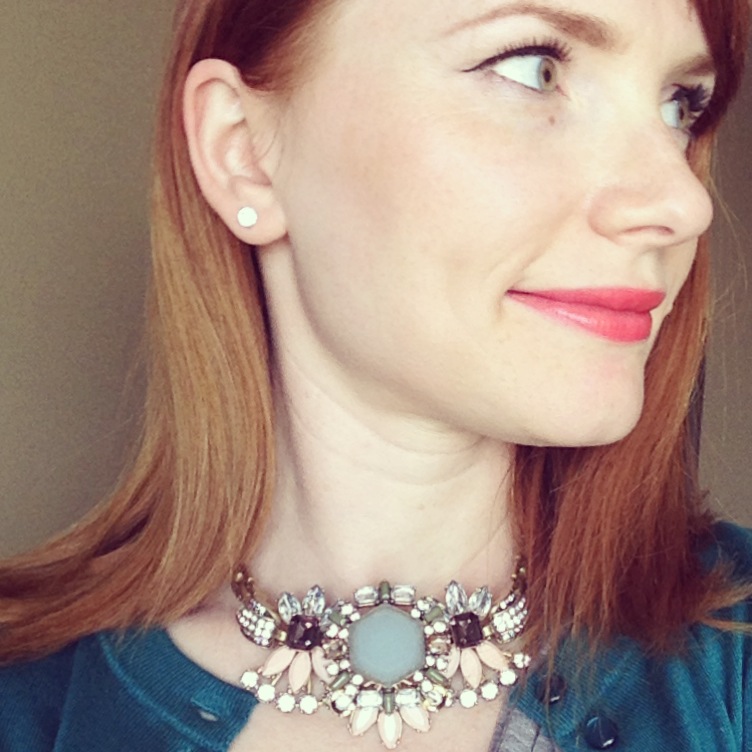 What colour is your broccoli?
[This post was brought to you by Adina's stream-of-consciousness at some ungodly late hour. Insomnia is a terrible thing, friends.]