What I Wore: Library Visit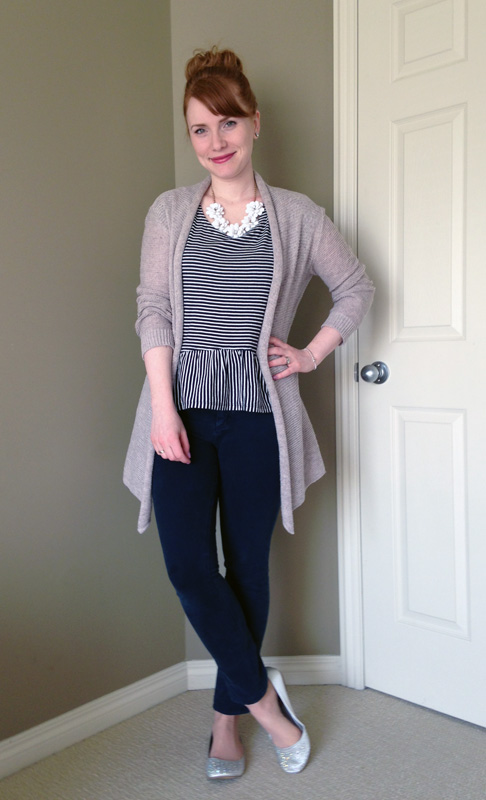 Hoo, boy! This is one big mish mash of an outfit. White, and ivory, and oatmeal, all thrown together because it seemed like a good idea in my head. And then we took the photo, and I didn't have time to change before one or possibly both of my kids started screaming for various reasons and I had to bust a move or risk a complete meltdown before we'd even left the house. Or, you know, a regular Monday morning at my house.
That said, I don't hate hate the outfit altogether. And I'm actually surprised by how much I like the white necklace. You may remember I had it up on the Weekend Shortlist recently, but in the coral version. Well, long sad story short, that colour went on clearance sale and sold out before I had a chance to buy it. But I still really wanted the necklace, and whined a lot in a very unbecoming fashion, and my husband finally took pity on me and bought me the white version (on sale, but not clearance). Then, later, one last coral version turned up in my local store, and I bought it – ostensibly for my mom, but who are we kidding – because I apparently have no self-control. But I still kinda like the white better now. And I can't believe I just wasted 39 seconds of your life making you read all that.
The end.