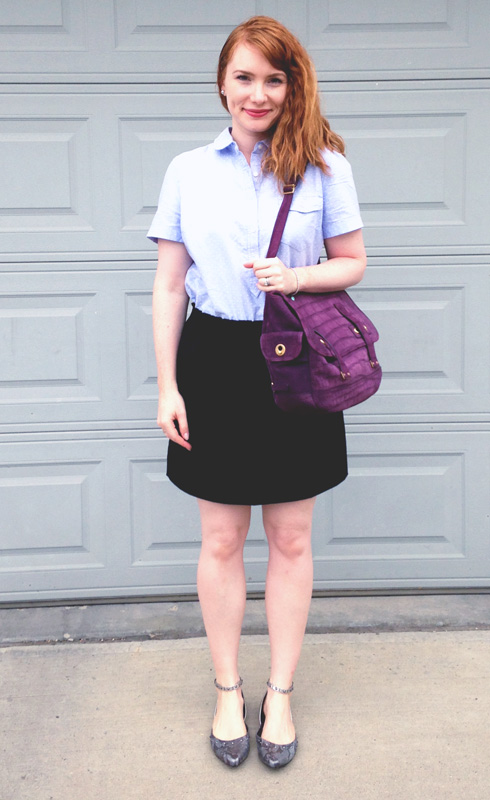 Sooooo … this outfit ended up looking kinda schoolgirlish, yes? It was only somewhat intentional; I started getting dressed, realized which way this was going, and decided to double down with a satchel.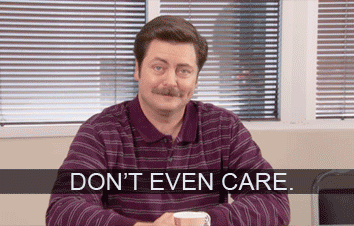 Is it still creepy if I'm old enough to have school-aged kids of my own?
Hopefully not. And if my hope doesn't bear out, then don't hold my sense of the absurd against me, 'mkay?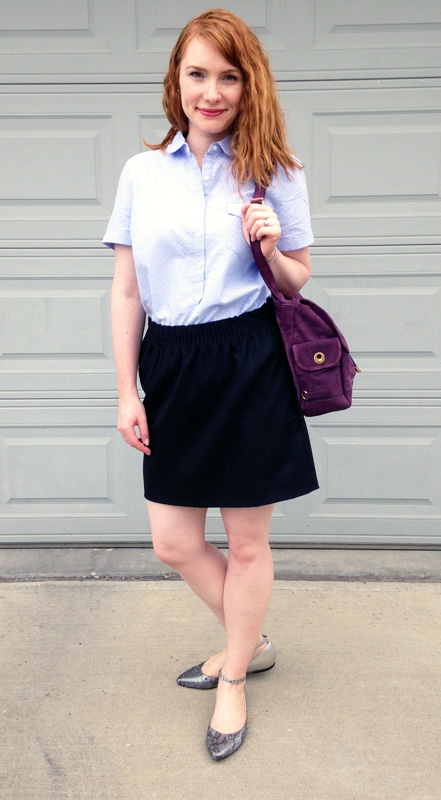 I also hope you're not sick of my incessant chatter about mascara, because I'm about to hit you, baby, one more time. Now, you may remember that I railed against the L'Oreal Miss Manga mascara in a previous post, so this may come as a surprise: I bought another tube of it. Two, actually. I'll back up.
One of my beauty product obsessions is coloured mascara. I'm talking bright, vibrant, doesn't-look-like-some-indeterminate-shade-of-black coloured mascara. I have, in my foolish quest, paid upwards of $30 for mascara that promised me COLOUR, only to deliver more drab. So, you will forgive me my excitement when I heard that L'Oreal was bringing out colourful versions of the Miss Manga mascara. So excited was I, that I willing overlooked the crappy brush and questionable packaging/marketing.
At first, it seemed like I wouldn't be able to get my hands on any of the coloured mascaras, because all my local drugstores only carried the regular black version. Finally, weeks later, I finally spotted the turquoise one. Bam!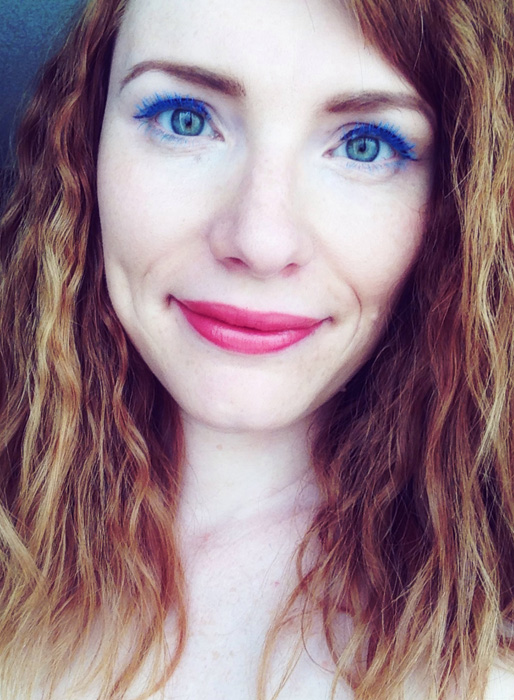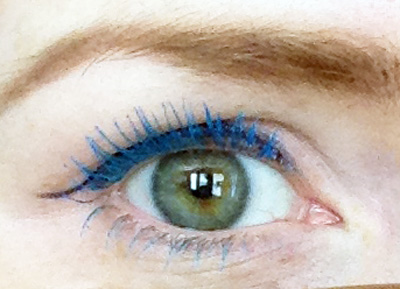 Success! It's gorgeous. But maybe not the best colour for green eyes? Off I went in search of the purple version. Ummm …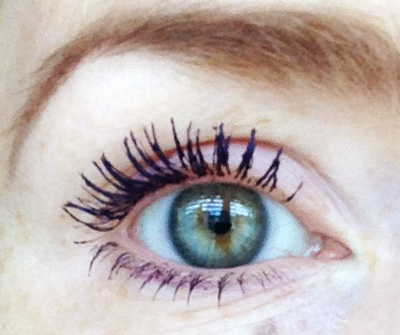 I should have known how this would end when I pulled out the wand and saw the sorry excuse for so-called purple (more like muddy plum), but I wasn't fully deterred. "Maybe it becomes more purple once it's applied?" "Why would they create two bright blue mascaras, and one crappy, almost-black, not-really-purple purple?" The answers, as it turns out, are "Nope" and "I have no freaking idea". But I'm kinda mad. To add insult to injury, the purple also has a tendency to clump to an annoying degree (see above). Bah!
Bottom line: if you're looking for a coloured mascara, you're probably not going to hate the Turquoise and Indigo Miss Manga mascaras. Just give the Purple a miss.