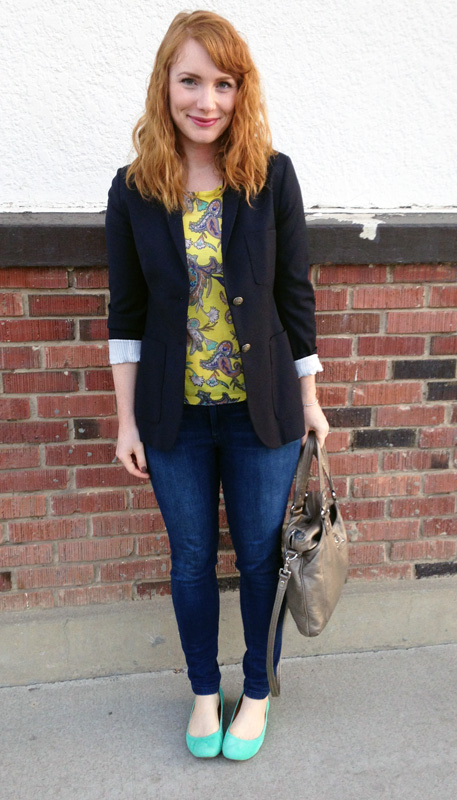 On Wednesday? Sure, why not.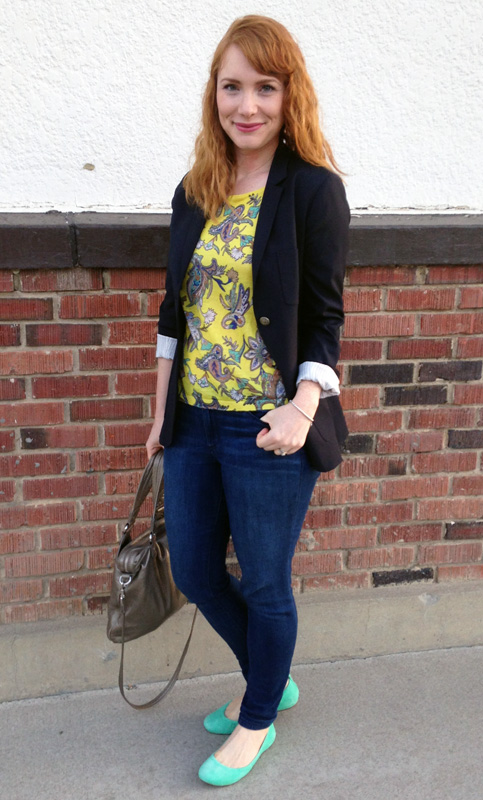 This is my casual Friday uniform: jeans, colourful top, sedate topper. I have to say that, when it comes to the latter category, this Talula blazer is a great choice. I was able to find it for a great price on Kijiji, which saved me the trouble of agonizing over its retail price; I love its cut and fit enough to aaaaalmost be able to stomach paying a whole $125 for it (it rarely seems to go on clearance) … but maybe not quite. And not because the love is wanting, but because I'm terribly cheap when it comes to everything except bags. Anyway, the moral here is to always look on Kijiji, folks.
Fridays, I feel like I can justify big hair. In other news, I am still addicted to my beach spray. My hair stylist gave me a sample of some Kerastase miracle oil, which has been working, well, miracles on my dried out Medusa tresses. I might actually have to fight my inner cheap bastard, and buy myself a full bottle.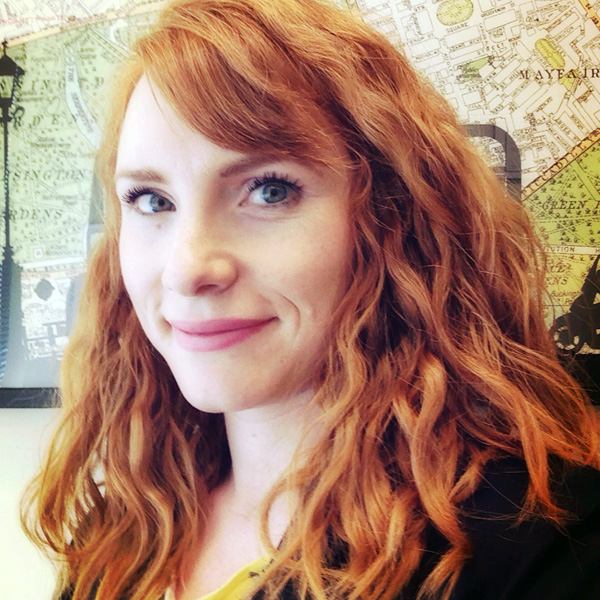 Happy not-really-Friday!