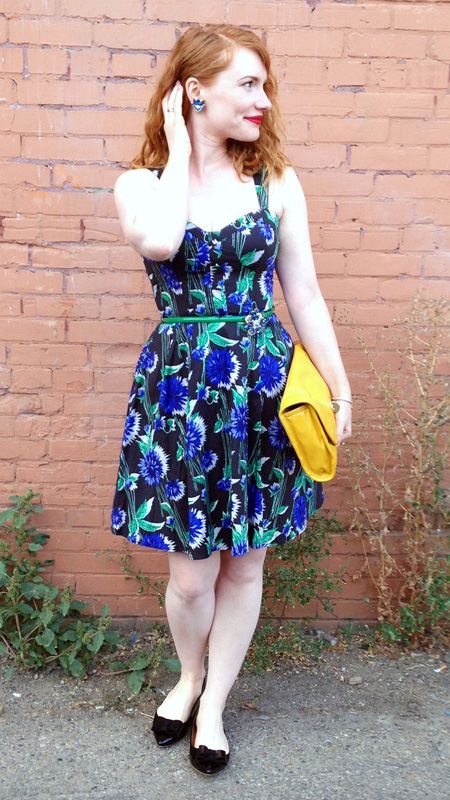 Right before I went back to work, my husband and I got to have one last (summer) date night courtesy of my parents, who offered to babysit. You don't turn down that kind of offer. At least, we don't. So I got myself gussied up, and we hit Whyte Ave with a vengeance. I love the vintagey vibe of this dress I thrifted at Value Village for $8, so I added some actual vintage sparklers – a matching brooch 'n earrings set.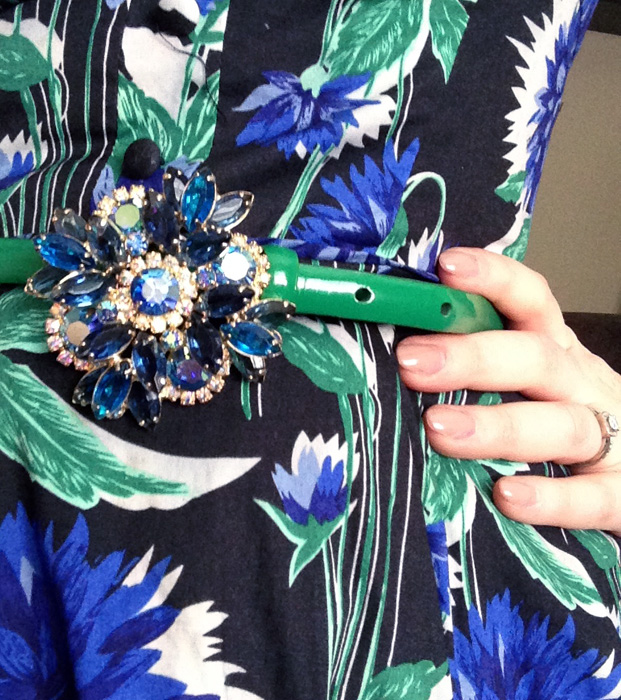 We decided to check out El Cortez Tequila Bar because, apparently, our newest hobby is hanging out at hipster haunts. Also, my husband loves Mexican food. Also also, we were both in a nostalgic mood; we remember about 3 previous incarnations of this little joint. I spent many a night in my undergrad years dancing at Suite 69 upstairs – and I can't quite believe it's still there 15 years later. That's practically an eternity in nightclub years.
Back to the present. The menu is not extensive (the name gives fair warning that the food is secondary at El Cortez), and everything is kinda expensive for the amount you get. We enjoyed the salsa trio appetizer, as well as the cheese taco. The other tacos were forgettable. I persuaded my husband to get a Dos Equis beer, because how could he not. I Instagrammed everything, because how could I not.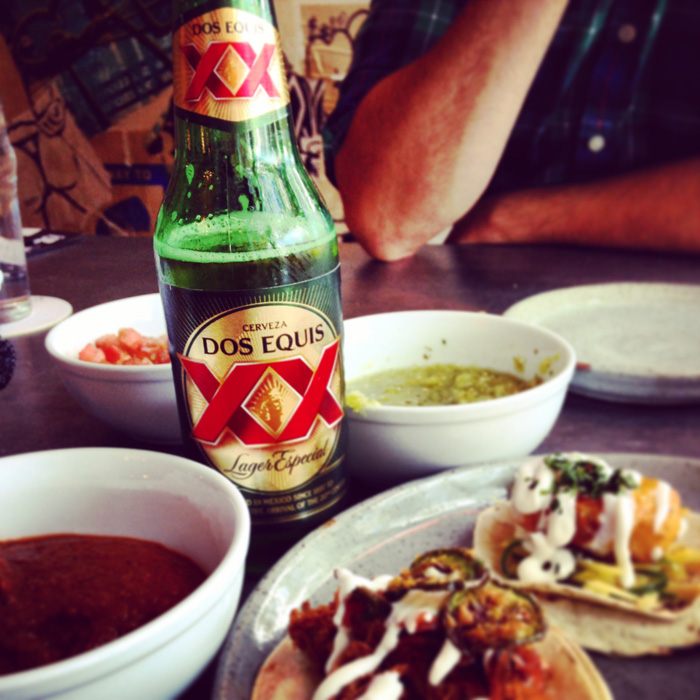 We also got the (mini) churros, which were excellent – possibly the best part of the meal.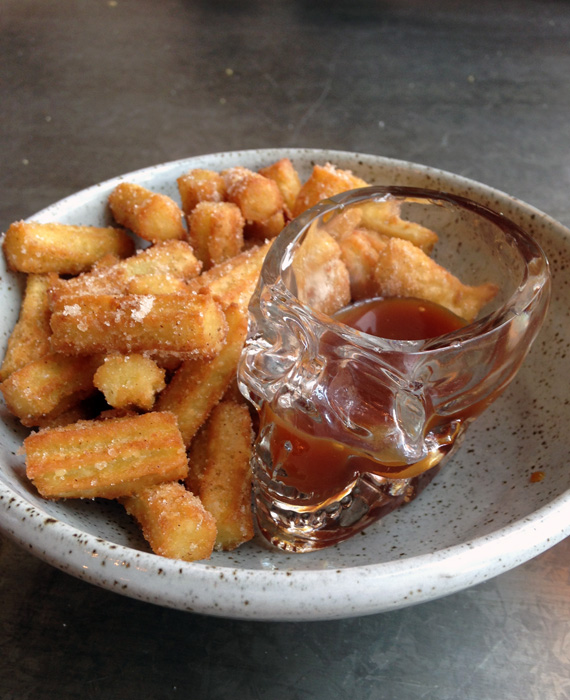 But what I really loved about El Cortez was the dedication to its theme. Everything from the table settings, to the food presentation, to the decor, is very OTT Mexicana by way of Desperado. My favourite was the bathroom.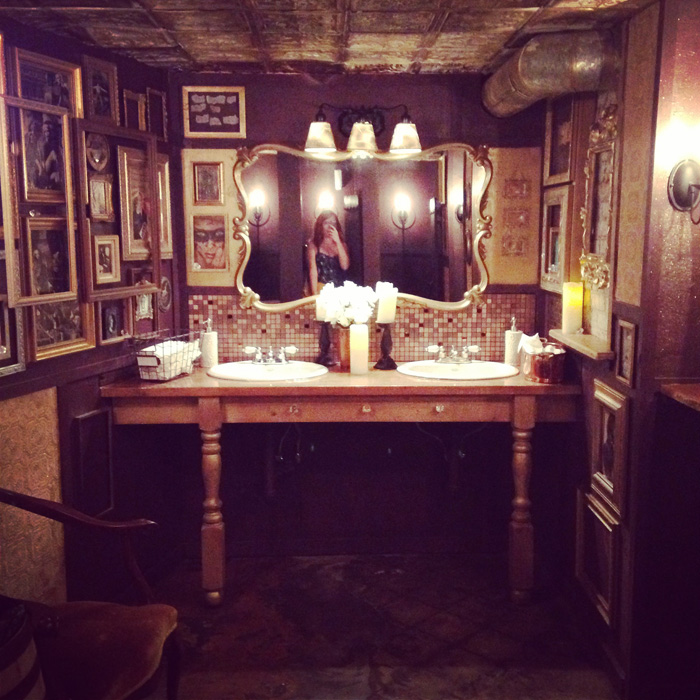 I could have happily spent a few hours in there, and that is not something I've ever said about a bathroom before. Since I was alone, I figured it was as good a time as any to take a selfie.
The upside of the small portions at El Cortez is that, for once, we had plenty of room for dessert – not counting the yummy churros. We took a leisurely stroll down the Ave, and hit our go-to dessert destination, Block 1912. I also made my husband stop in front of every brick wall along the way. What can I say? He really loves me.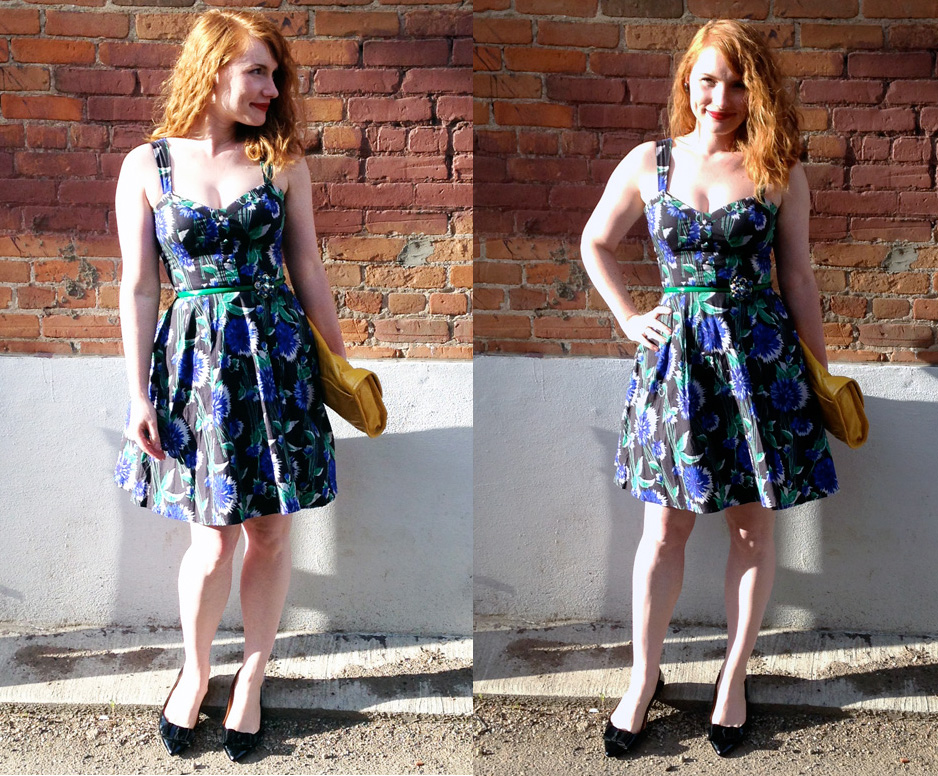 A lot.