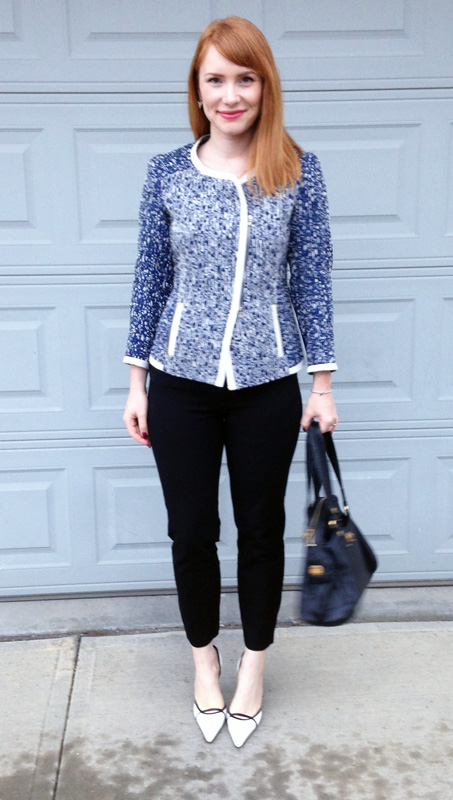 So, finally, this is it: my first day back at work. Or, rather, my first-day-back-at-work outfit. I hemmed and hawed a bit over what to wear, but I settled on this Yoana Baraschi moto jacket because … seriously, guys, this is it. True love. I hate jackets. I've never been a jacket person. They always feel like straight-jackets to me. Except this one. This one feels like magic.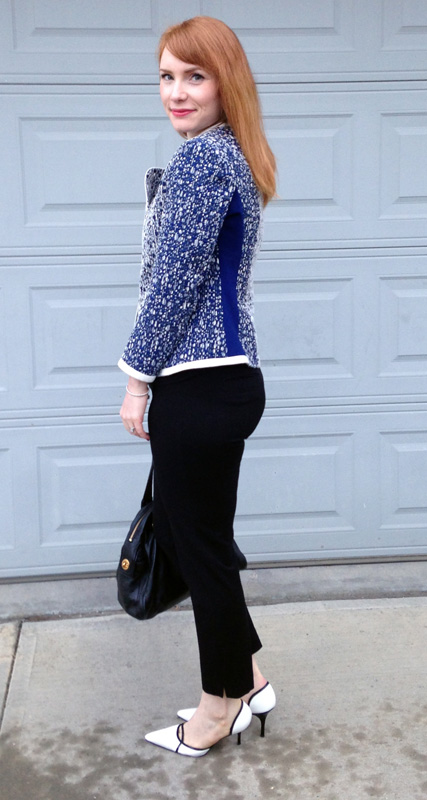 Don't believe me? What if I told you that I didn't take it off even once during the day? Granted, some of that had to do with the fact I was wearing the world's rattiest black t-shirt underneath (don't judge, it's a closet hole only belatedly discovered); mostly, though, it's because I love this jacket.
That said, here's an(other) embarrassing confession: it took me almost half the day to realize that the white contrasting trim is actually leather. How cool is that? The workmanship and overall quality are impressive to me (I don't really know much about the brand, but I'm definitely interested now) … especially when you consider that I paid only $27 for this jacket on clearance at Winners.
True love, I tell you.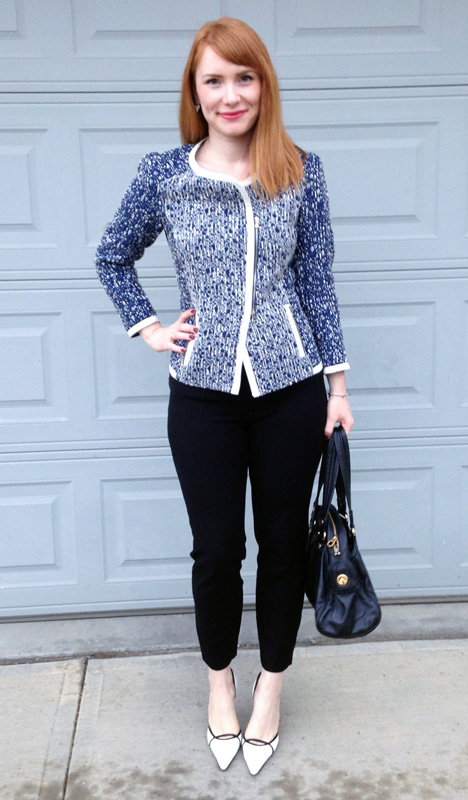 (P.S. My first day went great. And it just keeps getting better. Work, that is. I'm still trying to get the hang – again – of the work-life balance thing. I'll take this moment to apologize in advance if when the bloggy quality around here plummets without warning. Just some temporary turbulence, folks. Also, I'm still trying to get the hang of doing OOTD photos on the run. Please forgive the blurry.)