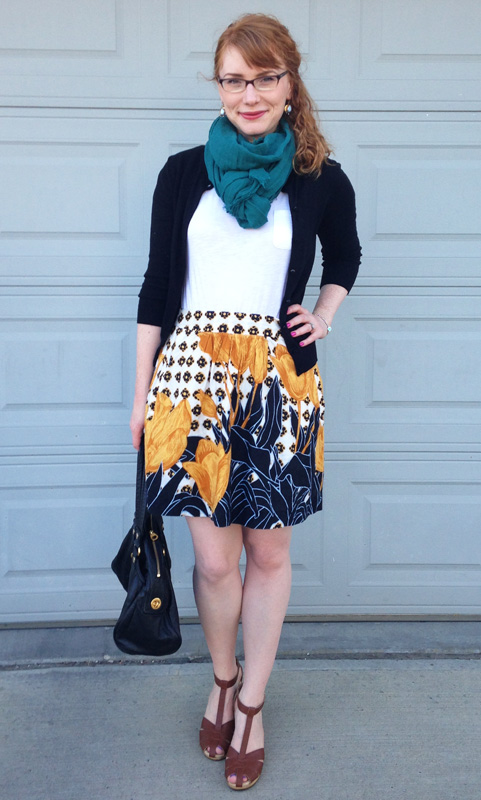 Because, sometimes, I just throw everything together and call it an outfit. Does it work? Not important! In this case, I love all of the individual pieces, and that's all that matters. So style, much idiosyncratic.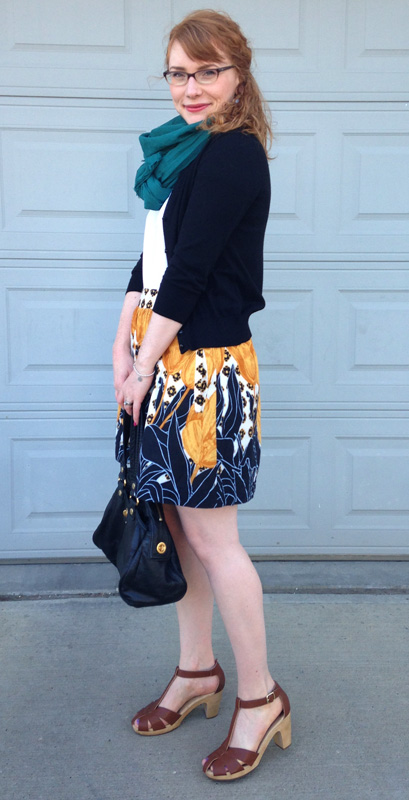 You know who else likes to march pose to the beat of his own drum? My kid. Here is proof that a fashion blogger gene may, in fact, exist.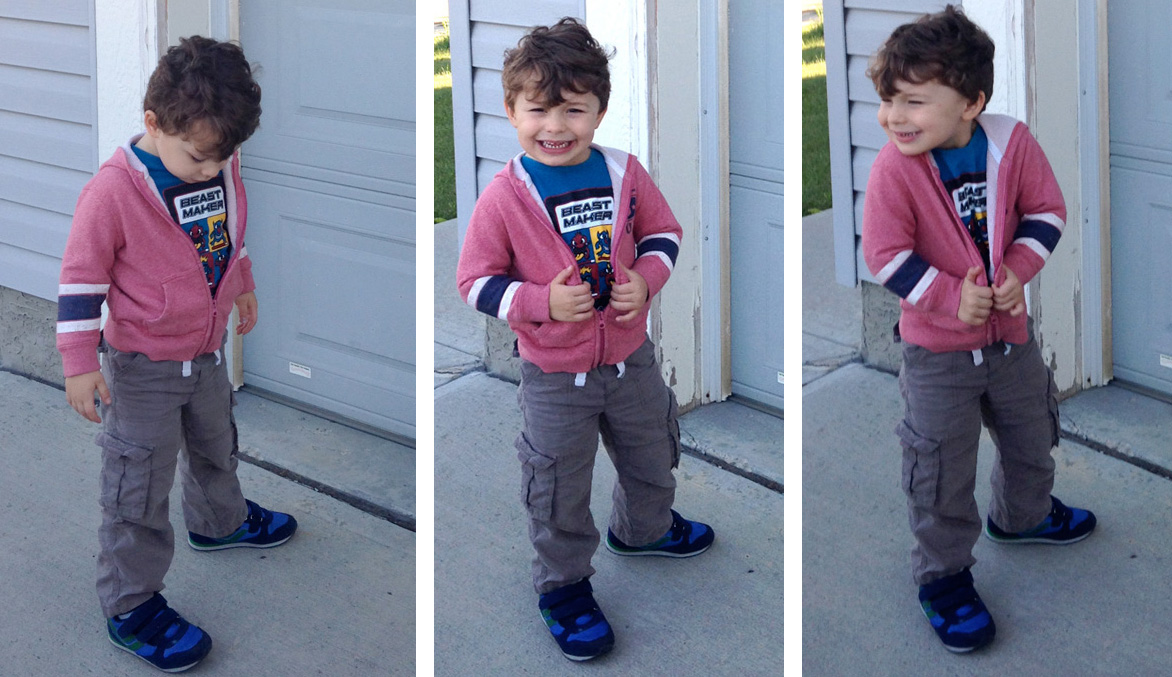 See, he has even mastered the "look to the side, and smile like you heard something stupendously funny" pose. 'Atta boy!