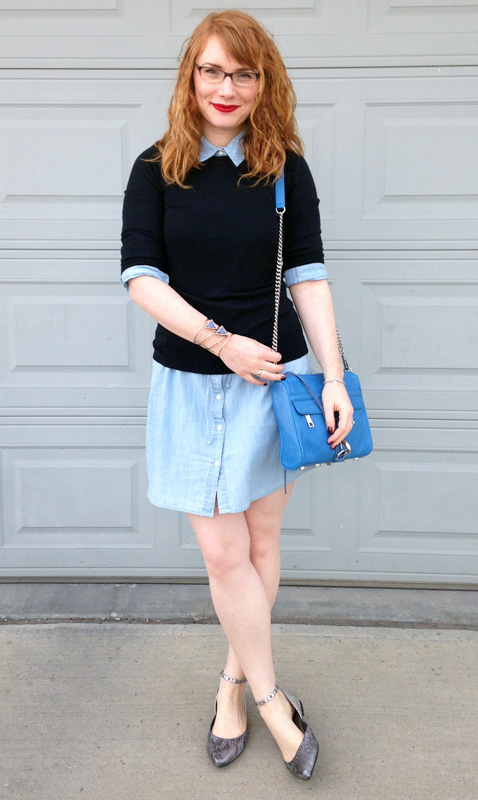 I couldn't let the summer end without wearing my potato sack one final (really final) time. We had some great times together; I couldn't have asked for more from a $13 piece of chambray, really.
Let's look at my nails: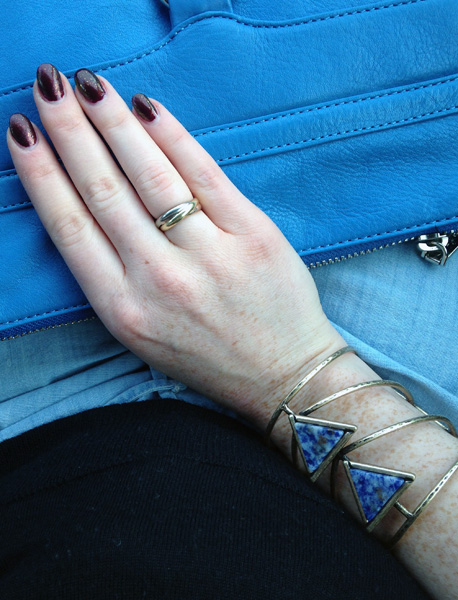 Pretty. Still loving this Free People cuff. Not the most practical piece of jewelry (it easily twists off my wrist), but it adds a dash of style to the most basic of basic outfits.