Yeah … so, this happened.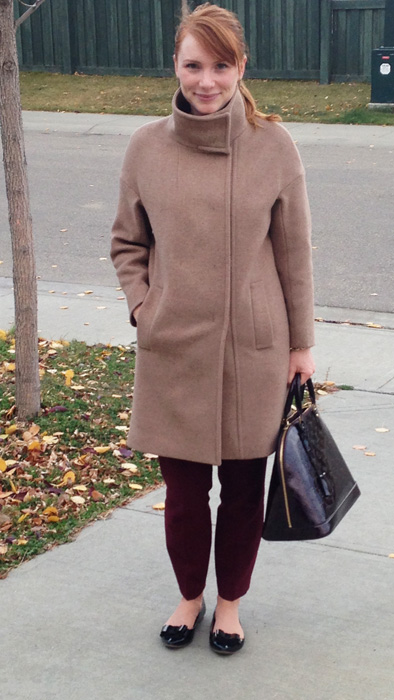 I kept thinking about this coat after seeing it at Holt. The price tag was … inhibitory. (More on that in a moment.) And, then, the perfect storm came along: a super stressful week at work and home. I was overwhelmed, sleep-deprived, and coming down with the Toddler Plague. You could say that shopping under such influences is a bad idea … and I would generally agree. Except that, in this case, I ended up with this sweet coat. So, not entirely bad.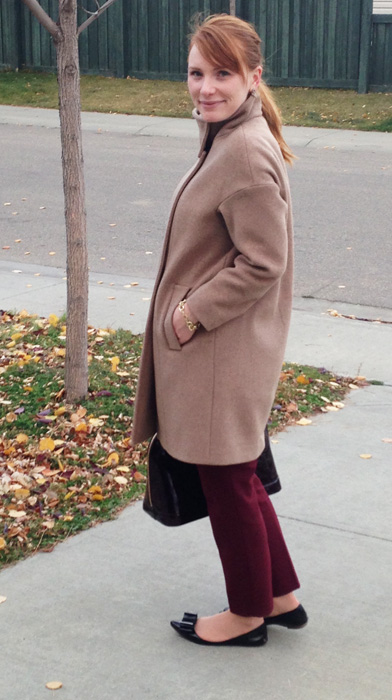 Yes, it was expensive. But I wasn't completely irresponsible. I had a gift card, and a not-insubstantial coupon ($100 off for $300 spent). All told, my out-of-pocket damage was just over $250 – not bad for a $800+ coat, and not bad for a mid-weight coat (perfect for fall and spring in Edmonton) that I will hopefully wear for years.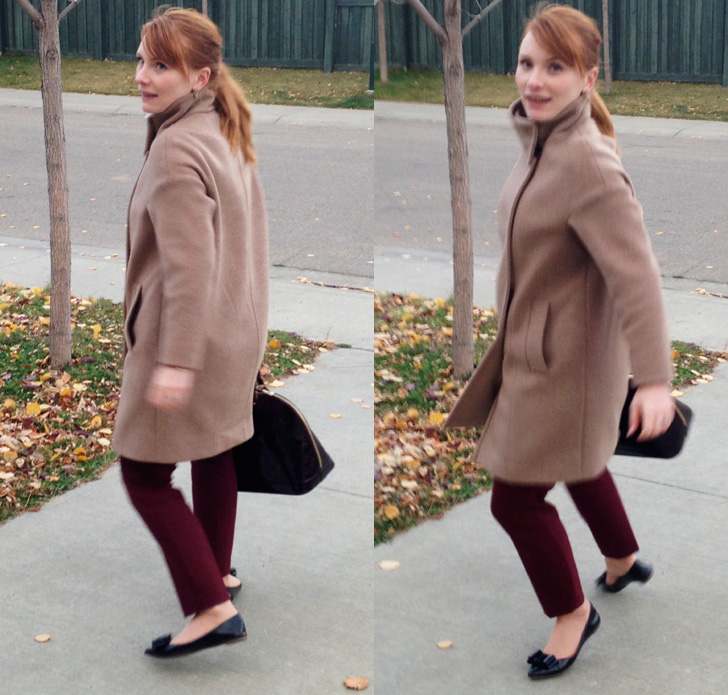 I love the sleek, cocoon style. It a good mix of classic and modern. It easily accommodates several layers – an important consideration because I wear this coat daily on my work commute, and I hate the feeling of bunchy layers (especially blazer sleeves bunching into my armpits) – without looking bulky. I never lusted after MaxMara before (as y'all know, I'm not really a coat person), but I have to admit: they do make a nice looking coat.