I love symmetry, so the title was a given but, as you know, I bought All The Things this year, which meant that I had to cheat in writing this post. There is no way in hell I could pick just 14 favourite things, and there is no way in hell you'd read a post about 42087 the many things I bought and loved this year. So, I decided to try a different take on "favourite" by looking at some of the most practical (read: most worn) things I bought, as well as some of the best deals of the year. And, of course, I also decided to throw in some statistics.
Get a drink, get comfortable, and let's re-visit some of the highlights of my year in shopping. Minimalists, avert your eyes.
7 Most Practical Things I Bought This Year
1)      Skinny Jeans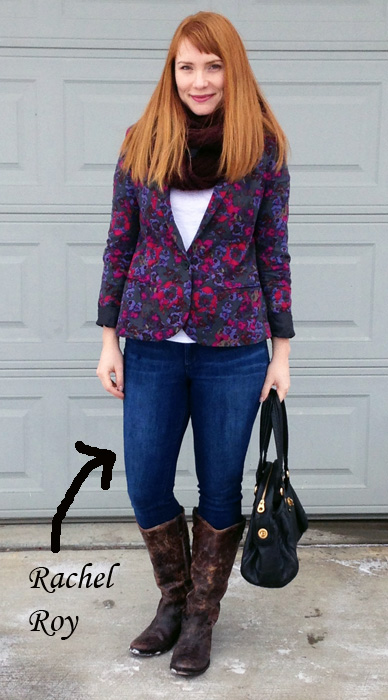 Clearly, jeans are about as practical as a clothes purchase can get. I still haven't found a good pair of straight cut jeans that I can wear with flats and boots, so my skinny jeans are my denim default.
Cost-per-Wear (after approx. 1 year): $0.50
 2)      Camel Wool Coat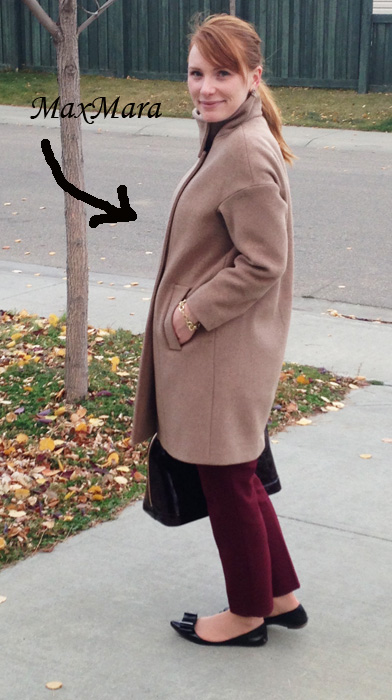 I agonized so long over buying my MaxMara camel wool coat, and all I can say now is: LOL. I wear it to work almost every day. I got lucky with the weather this winter being milder than usual, but it is actually a surprisingly warm coat, especially layered over a work blazer. I love it, and it makes me feel like less of a schlub on my commute.
 Cost-per-Wear (after approx. 3 months): $6.26
 3)      Black Cigarette Pants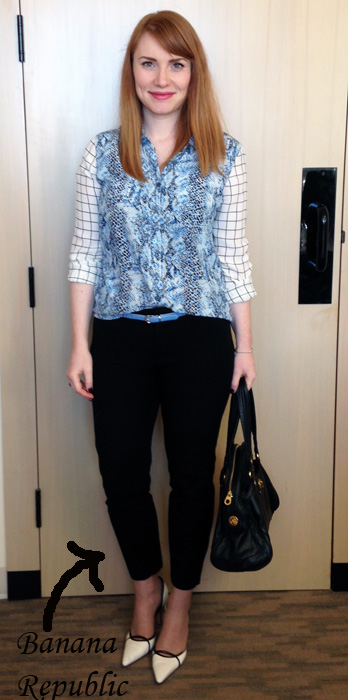 I wear these at least once a week, every week. I've tried just about every iteration of black, ankle-cropped slim cut pants out there, and the BR Sloan version works the best for me, hands down. I am looking to add a navy (and maybe grey and olive) pair to my wardrobe this year. I may even – gasp! – pay retail price for it.
Cost-per-Wear (after 4 months): $2.27
 4)      Cognac Sandals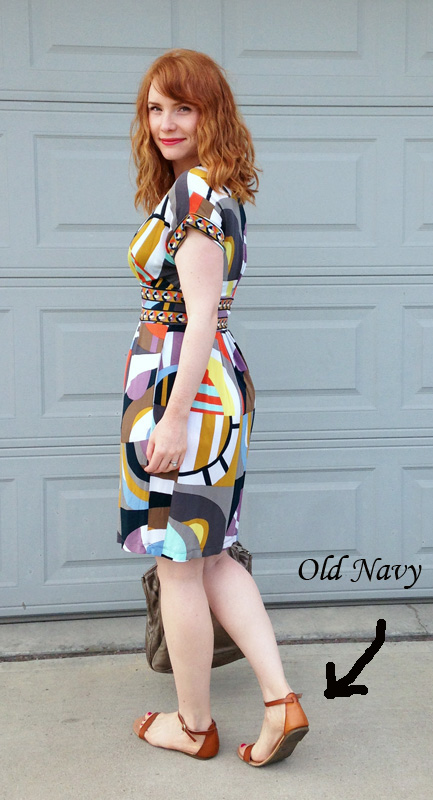 I actually paid full retail price for my Old Navy cognac sandals because they looked exactly like my ideal pair of Jesus sandals. We're talking $20 and change, and je ne regrette rien. They were (and will be) a great summer staple.
Cost-per-Wear (after 10 months): $1.00
 5)      Moto Boots
I still covet the Frye Jenna boots, but my Joseph Seibel lookalikes have proven to be a great alternative for a fraction of the price. I wear these all the time, almost as often as my regular knee-high boots.
Cost-per-Wear (after 9 months): $2.67
6)      Converse Sneakers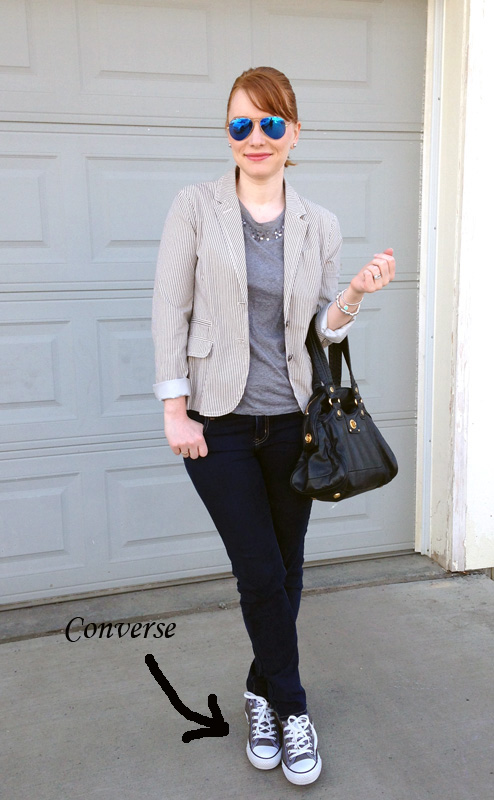 I'm not much a casual shoe gal, but I'm a Chucks convert. These were my go-tos in the spring and summer as a SAHM.
 Cost-per-Wear (after 8 months): $1.86
 7)      Art Deco Earrings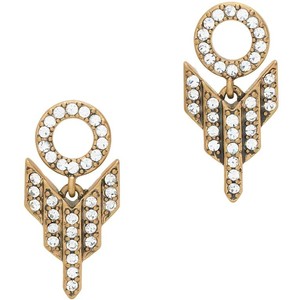 I didn't expect much from these earrings; they cost a whopping $9 (on clearance) after all. But they quickly became my favourite work jewelry piece. They go with everything. Every. Thing. Trust me.
 Cost-per-Wear (after approx. 5 months): $0.38
And 7 Best Deals of the Year

 1)     Manolo Blahnik Pumps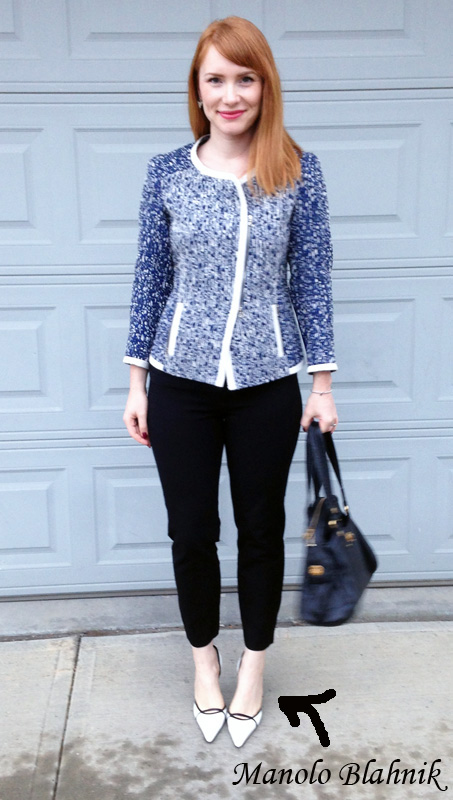 White pumps don't scream "classic wardrobe staple" to me, but these have proven surprisingly versatile; I love pairing them with neutral (read: black) outfits.
Deal-o-meter: 9.9/10 (paid: $14/saved: approx. $736)
2)      Mulberry Fitzrovia Bag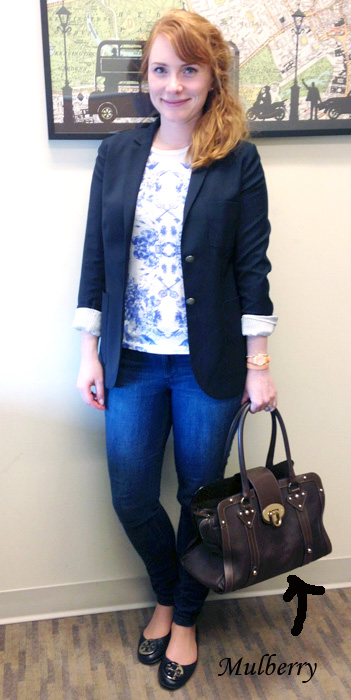 I've had decent luck finding good deals on eBay, but this was by far the best one: I paid around 20% of the retail price on a good-as-new designer bag made in England; the quality is evident in its "bones", no logos required.
Deal-o-meter: 8/10 (paid: $313; saved: approx. $1,187)
3)      Valentino pumps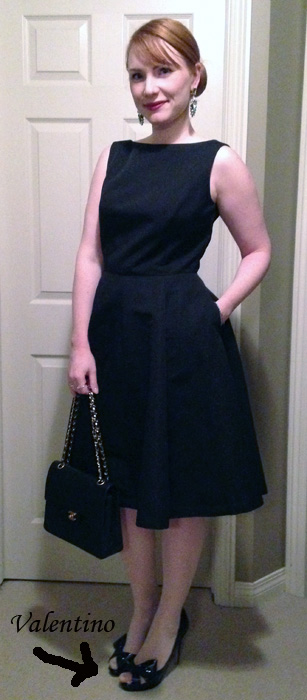 Sometimes, a woman wants to feel like a princess … for under $50. If you shop consignment (and you should!), this is entirely possible.
Deal-o-meter: 9/10 (paid: $57; saved: approx. $643)
4)      Moschino Dress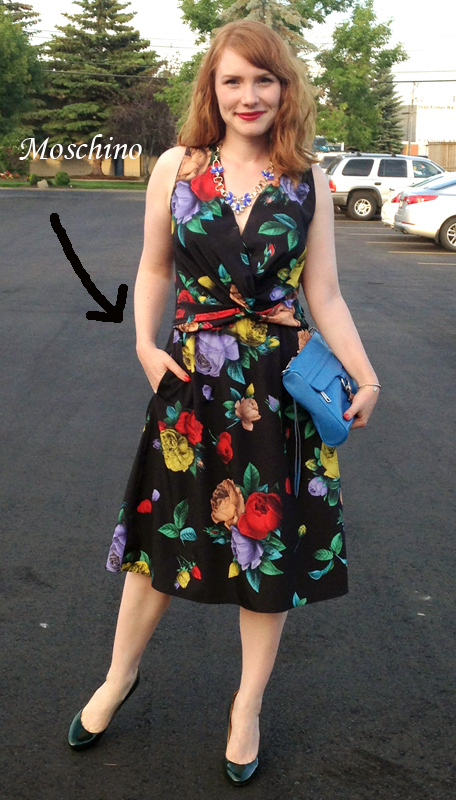 This dress makes me ridiculously happy every time I wear it. The print is just … me. And I found it on the Winners clearance rack, which has been a magical thing this year.
Deal-o-meter: 9/10 (paid: $60; saved: approx. $440)
5)   Yoana Baraschi Blazer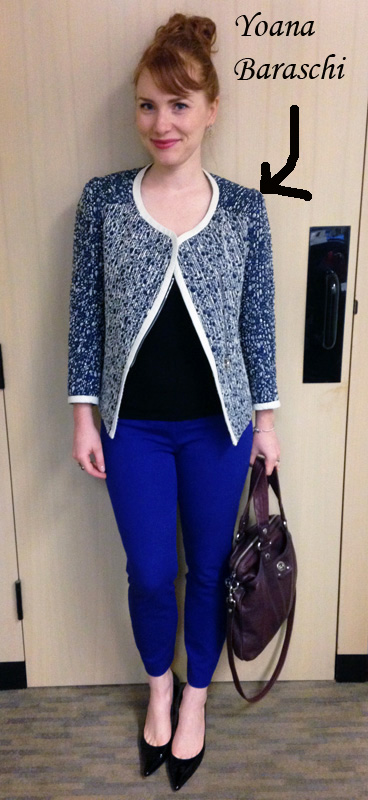 Speaking of magical Winners finds, this blazer is as good as they get. I've gotten tons of compliments on it at work, and it makes me feel like I look professional without being a snooze fest.
Deal-o-meter: 9/10 (paid: $27; saved: approx. $423)
6)      Anthropologie Deletta Top/Edme & Essylte Skirt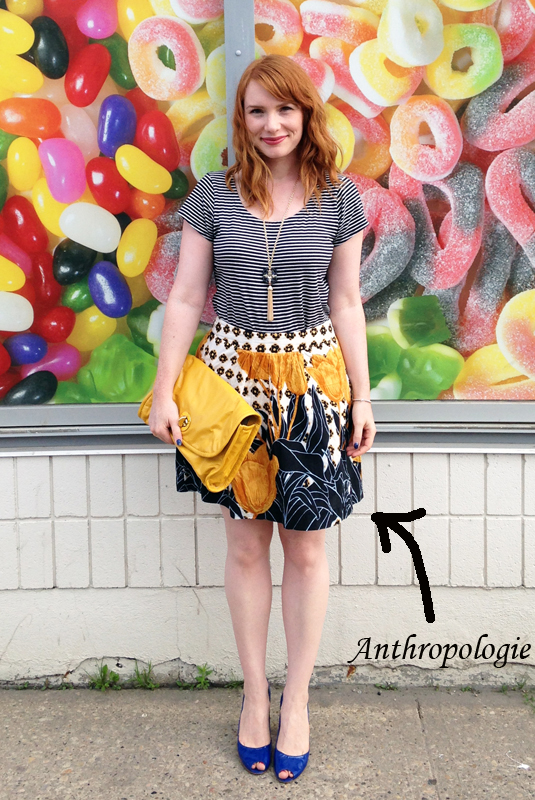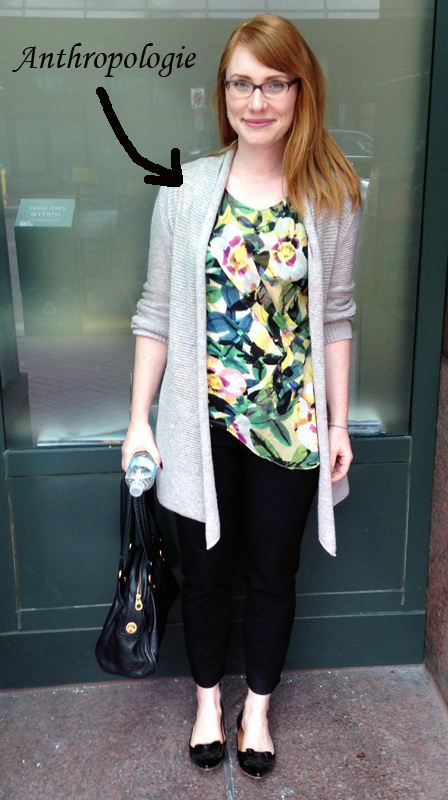 Ok, I know: I'm cheating. But I found both of these pieces at Value Village, and paid less than $15 in total. Let's call it a tie. I love these both so, so much.
Deal-o-meter: 9/10 (paid: $14; saved: approx. $201)
7) Frye Melissa Boots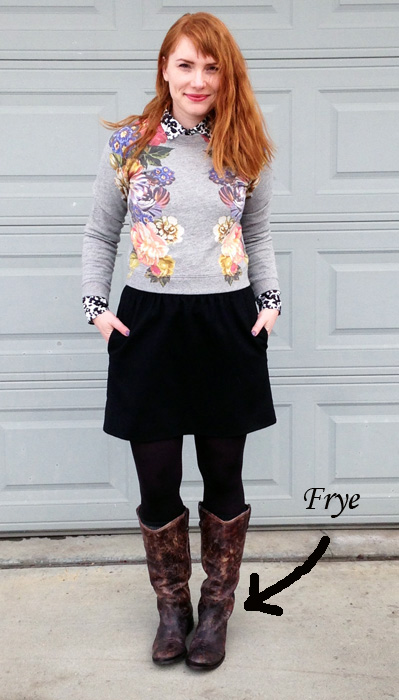 Late entry on the list, but so worth the wait. The distressed finish is a little kooky, but fits with my everything-goes (with a side-of-boho) weekend style.
Deal-o-meter: 8.5/10 (paid: $55; saved: approx. $395)
And there you have it: 14(ish) of my favourite things in 2014. If you're still awake, tell me yours!