Eagle-eyed readers will recognize this print: I have 3 versions of it in my closet. What can I say, I really like it. This dress is ever so slightly too girly for my current tastes, but I still enjoy wearing it. And if I'm gonna go that route, I might as well double down on the twee factor, with the blush pink and the ruffles and the sparkly shoes – everything but the belt, which is a little bit badasss. Just a smidge. Still, this is definitely more Taylor than Rihanna. I'm okay with that. (I'm also OK with admitting that, as an almost 35-year old, the first album I bought in 5 years was 1989. And you better believe I'm blasting it on my commute every day.)
If my hair situation was not a dead giveaway, let me tell you: this was a windy day. I wore a coat, because I'm occasionally practical like that, but didn't manage to get a single decent photo of it.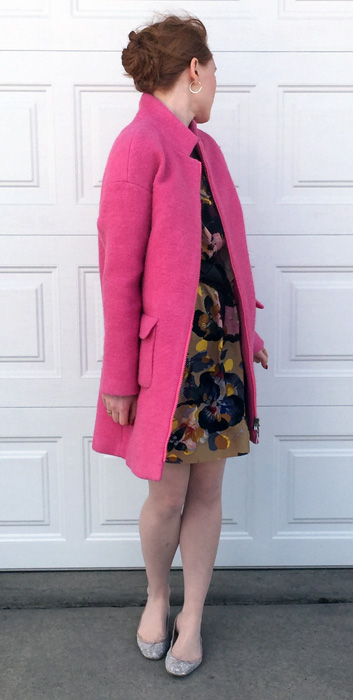 Did I mention this dress has pockets? Did I also mention my sparkly shoes? Well, here's a close-up you didn't ask for: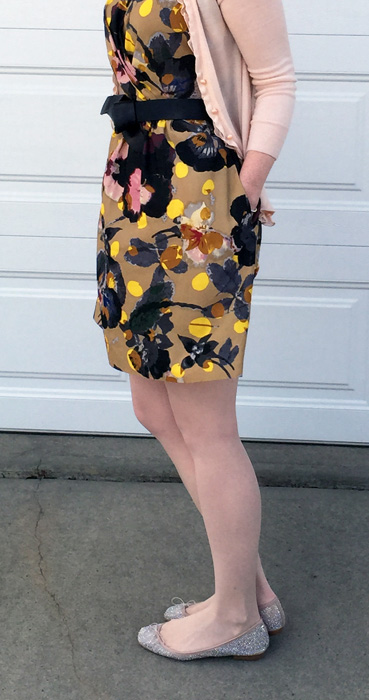 Did I mention it was windy? You know the drill.