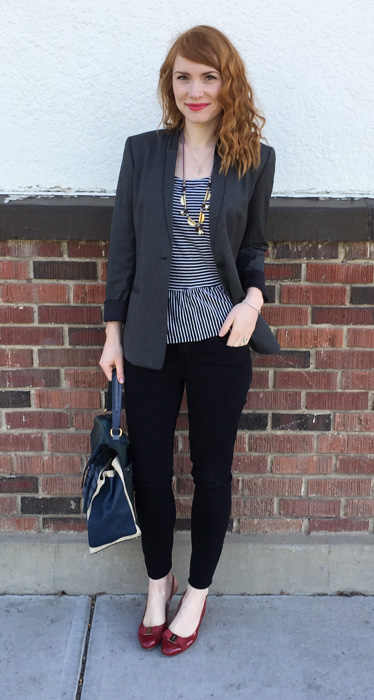 I'm breaking a cardinal rule of fashion blogging by showing an outfit I've worn before. The. Exact. Same. Outfit. Give or take the shoes and bag. And I'm giving it to you in photo overload to boot. Here's hoping you guys have short attention spans, or forgiving hearts.
The truth is that I rarely re-wear the exact outfit (unless we're talking about dresses), and I blame the blog for that. I've been (style) blogging for 5 years now (omg, that's equal parts impressive and embarrassing), and I got into the habit early on of mixing things up to "keep things interesting". Don't get me wrong: I use the same outfit formulas over and over, but I usually try to switch up the pieces every time. And it's fine. That's part of the creative aspect of dressing up that I love.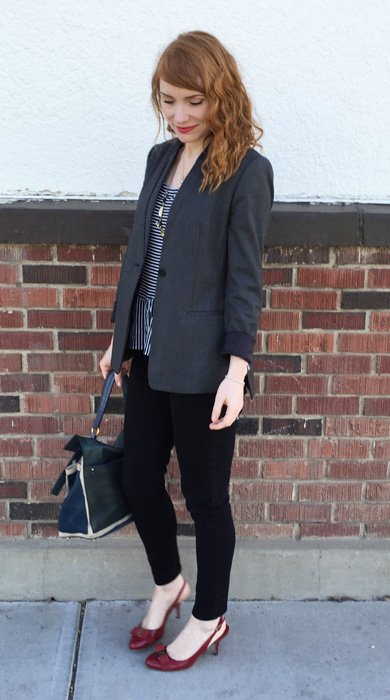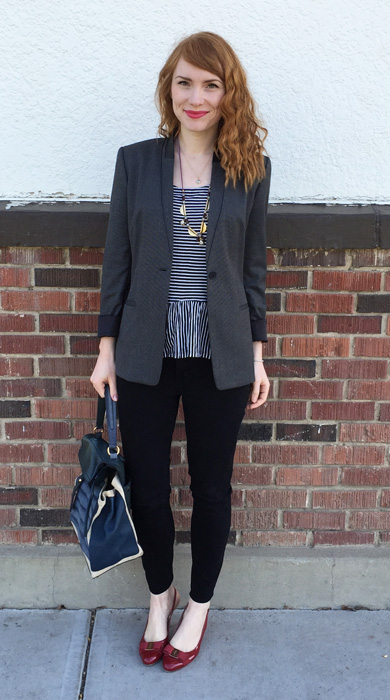 But you know what? I'm getting to a point where, if I find an outfit that really, truly works for me, I just want to … keep wearing it, without changing a single damn thing. Groundbreaking, I know. It doesn't make for good blog fodder, no doubt, but I feel like it's actually an achievement. After all, the goal of all that experimenting was to hone in on and refine my style, right?
Call it mission accomplished.