Work drove me batty this month, but April was pretty decent otherwise. That, by the way, is a good descriptor of my outfits this month as well. Maybe not quite as many slam-dunks as in March, but no train-wrecks either. This whole #adulting my wardrobe thing? I think I have the hang of it, you guys.
On to the evidence!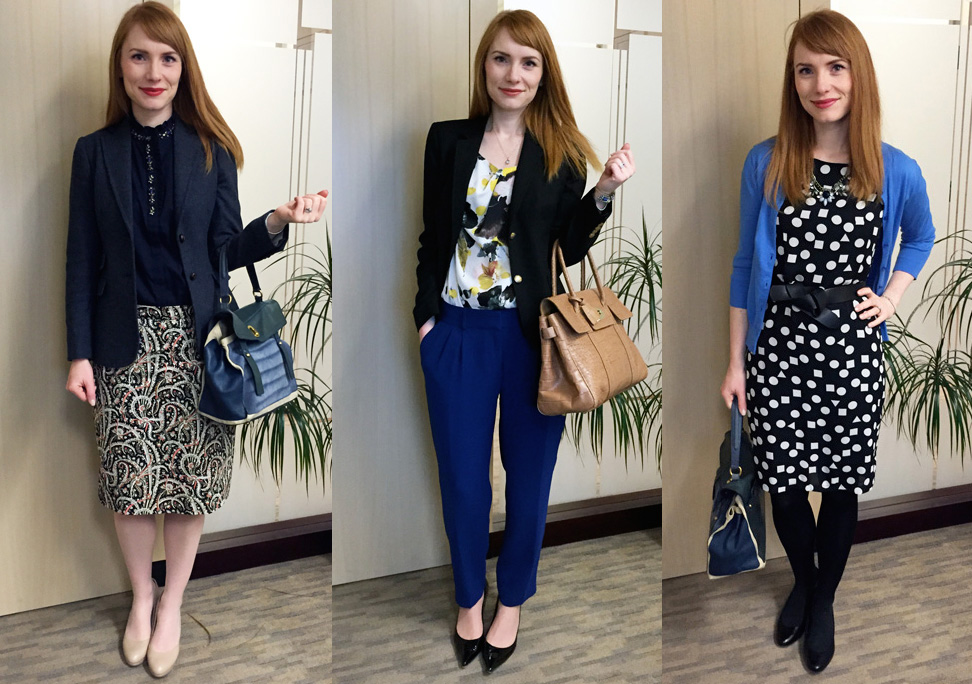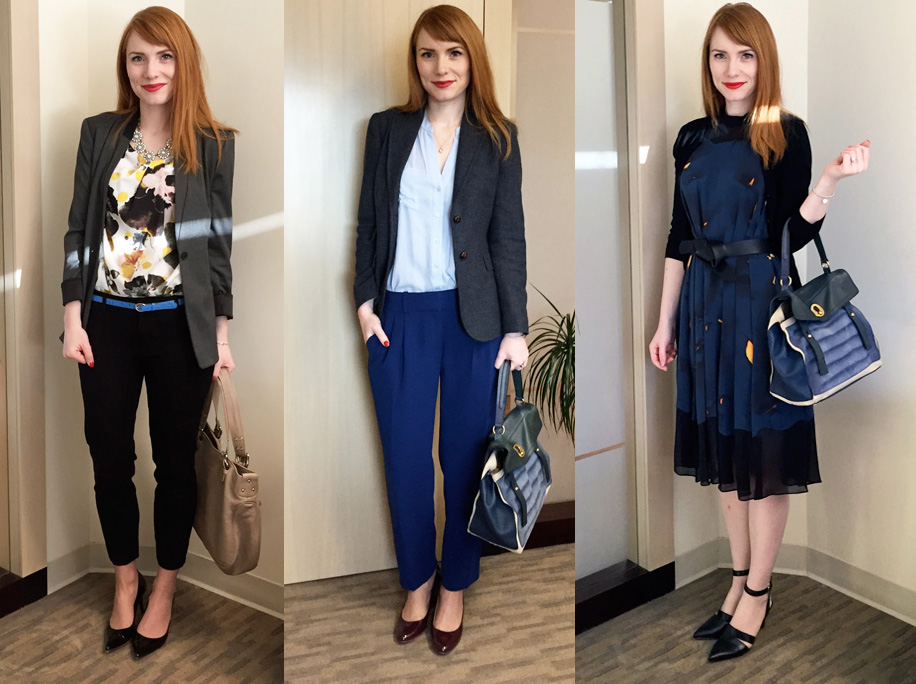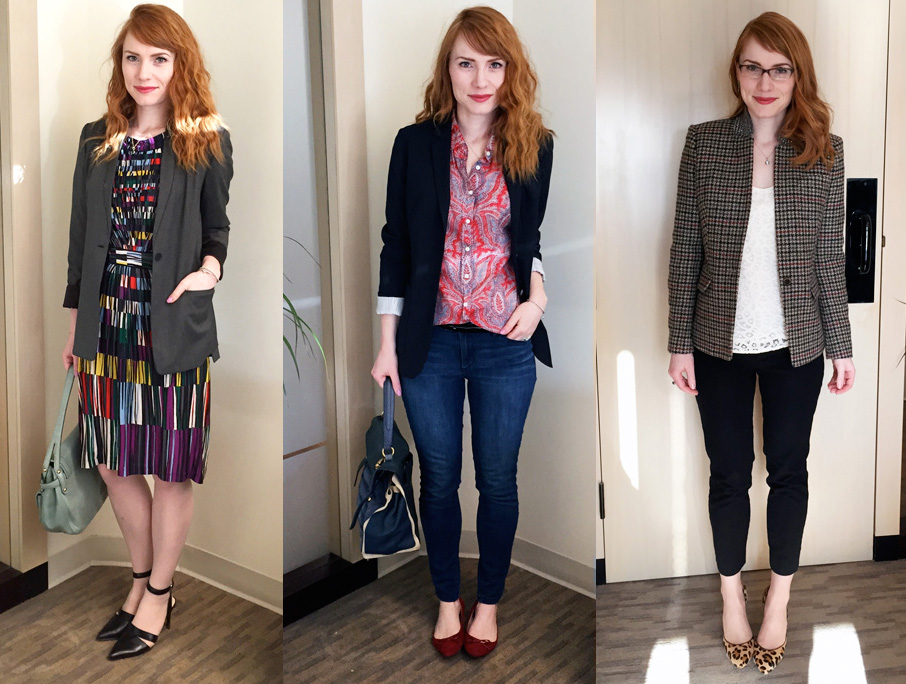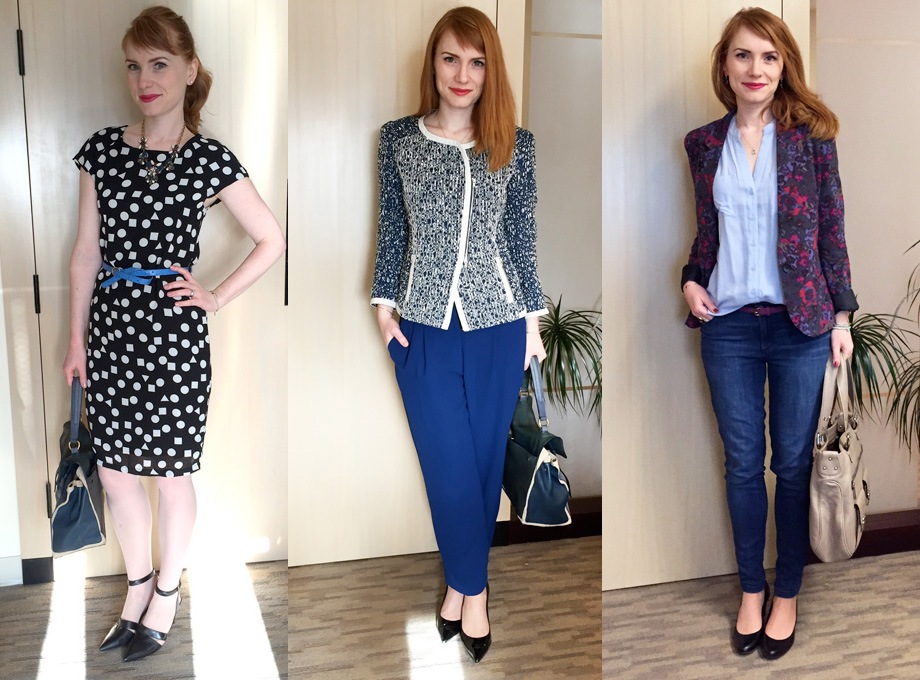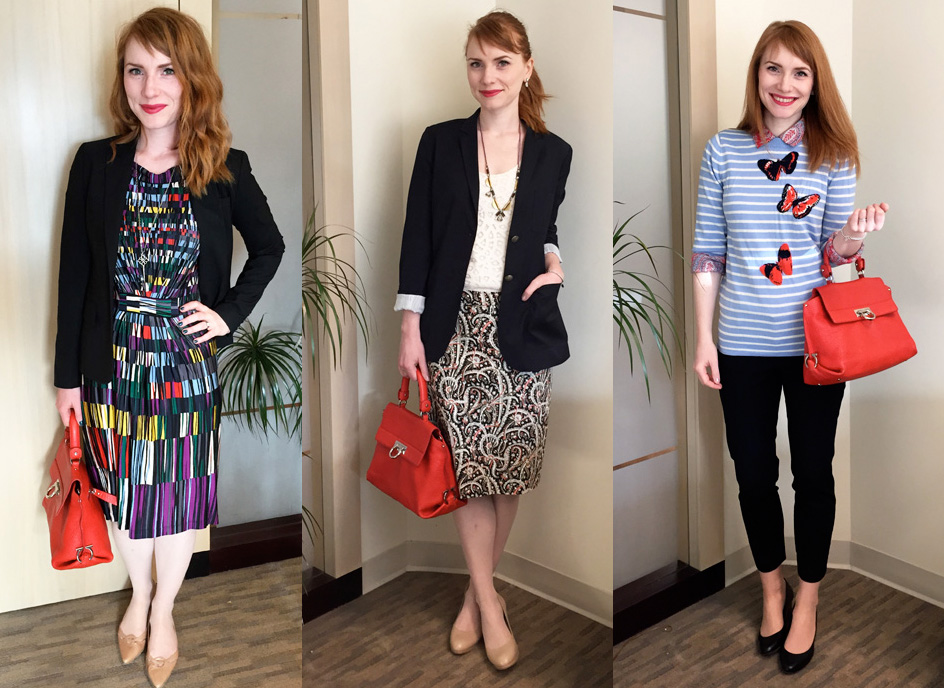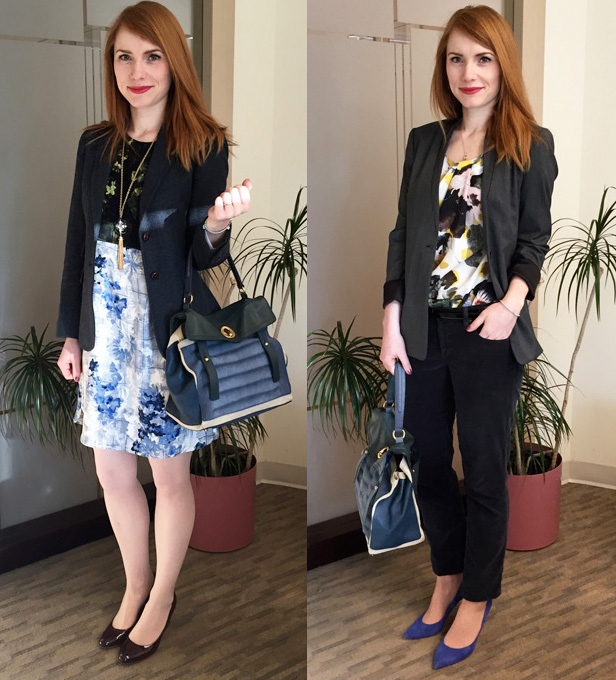 My favourite piece had to be my 3.1 Phillip Lim dress, again (and my Muse and Sofia bags, natch). I also got a lot of mileage from my Elie Tahari blazer, and my Rachel Roy floral top, and the ugly pleated pants, and … I did a lot of re-mixing this month, ok? My favourite outfits are #9, 11, and 17. Least favourite … hmm, let's go with #4 and 16 (just felt blah).
How about you? And, since I'm throwing question your way, how about one more: would you like to see more wardrobe stats mixed in with these monthly "capsule" recaps (and if so, what kind)? Anything else you'd like to read about?