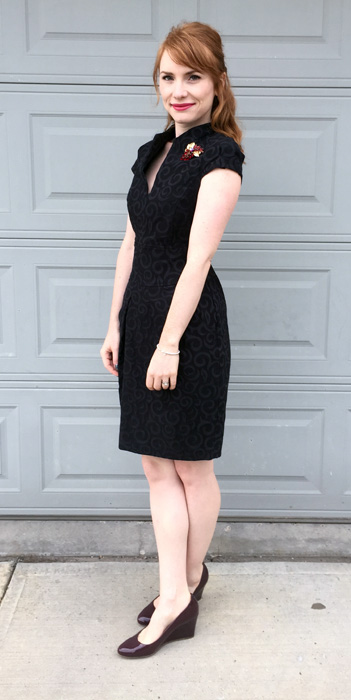 You may (or not) find this hard to believe, but this is my only office LBD. I have a couple of casual black dresses, and a special occasions one, but I'm not a huge fan of black dresses generally. I know that they're supposed to be a wardrobe classic, and yes, black never goes out of style, but they just don't make my heart sing in the same way as a fun print, or bright colour.
Well, except for this one. This LBD is pretty much the definition of awesome.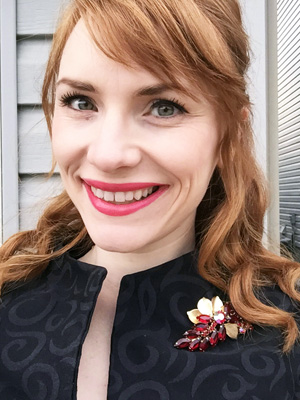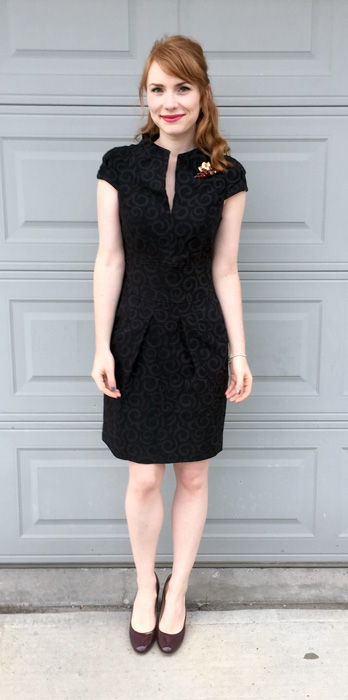 I still marvel at the fact I found it while thrifting, and paid $12 for it. The fit is superb, as you can see. This style can sometimes be unforgiving, especially through the mid-section, but this dress is the opposite of that – I think it actually minimizes bloat. Crazy, right? I know I've said this before, but keep an eye out for Sweet Chemise dresses – they're made in Canada, and pretty darn sweet alright.