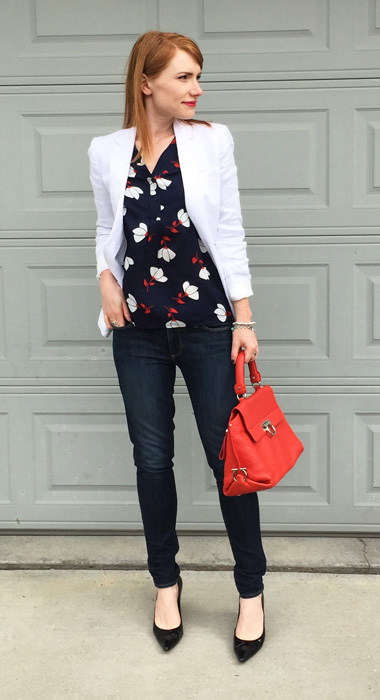 Having been at this style blogging game for over 5 years, I would have a very hard time picking my, say, Top 10 favourite outfits of all time. With that said, I have absolutely ZERO (all caps!) doubt that this outfit would make that list. Yeah, I love it that much – and, be warned, this post will reflect that, picture-wise.
Fundamentally, there is nothing all that special about it. The top + blazer + jeans combo is a classic dressy-casual look that's perfect for (casual) Fridays at work, or weekend adventures that are a cut above grabbing groceries and getting the car washed. In this case, the love is in the details. I just love how this all comes together. The focal piece is, of course, the blouse. I almost never pay retail prices these days, especially not for 100% polyester, but I didn't hesitate to do so for this Simons blouse ($40). The print is perfection, and the cut/style is actually not bad either (fabric aside). I like the V-neck, which makes it easy to wear with blazers, and the 3/4 sleeves (which you will see in a future post, I am sure) are also great – no rolling required. The blouse is slightly longer in the back than the front, which is also a nice detail.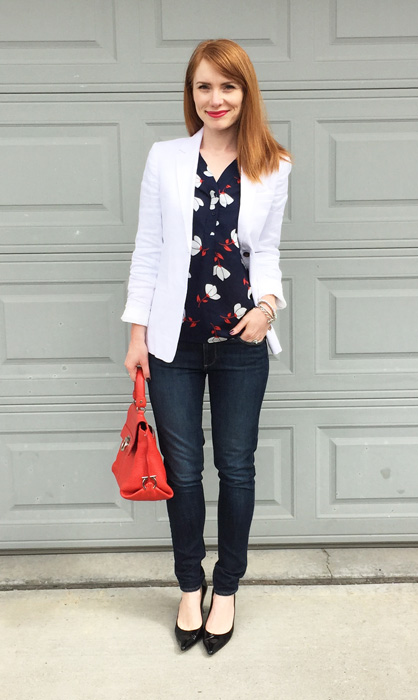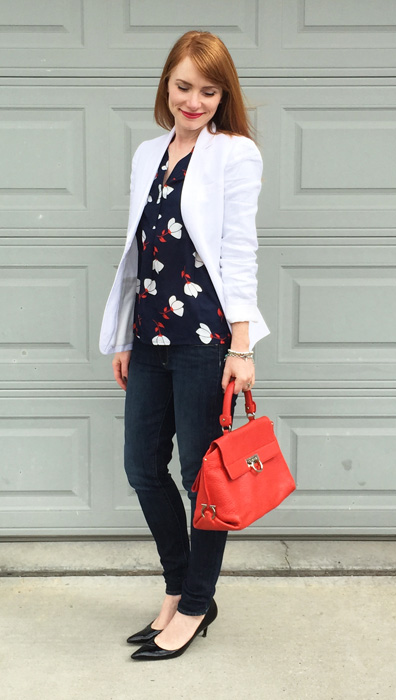 I really do wish the fabric was nicer (the polyester feels cheap, to be honest). I rarely say this (because I'm an inveterate bargain shopper), but I would happily have paid double for this top if it came in a better fabric. Such a shame that the manufacturer cheaped out.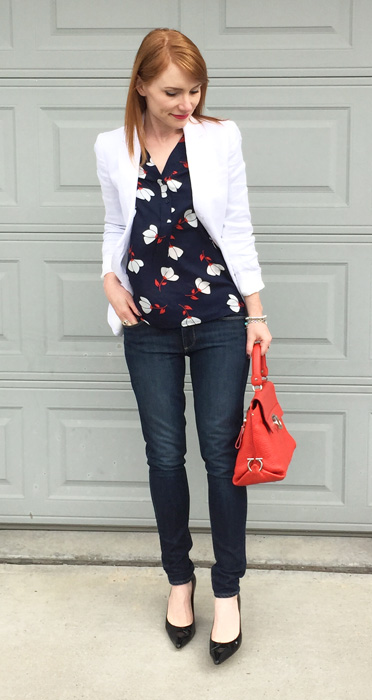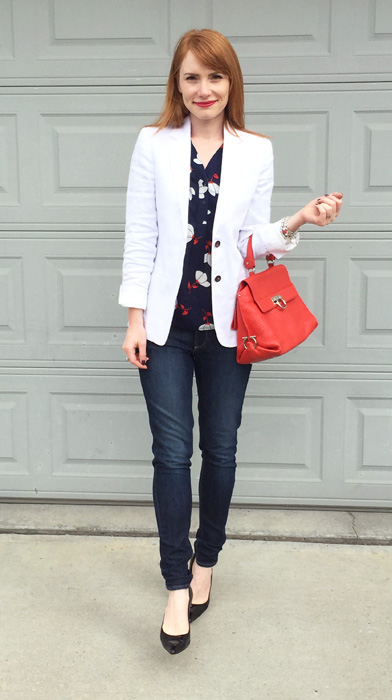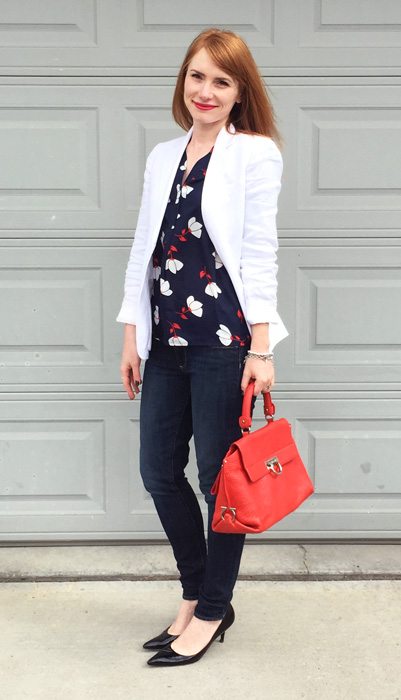 Hey, I said there would be a lot of photos, didn't I? #sorrynotsorry But hey, before you run off, tell me: when was the last time that you fell head over heels for a piece of clothing? How did the love affair end up? Fingers crossed for a floral blouse happily ever after …