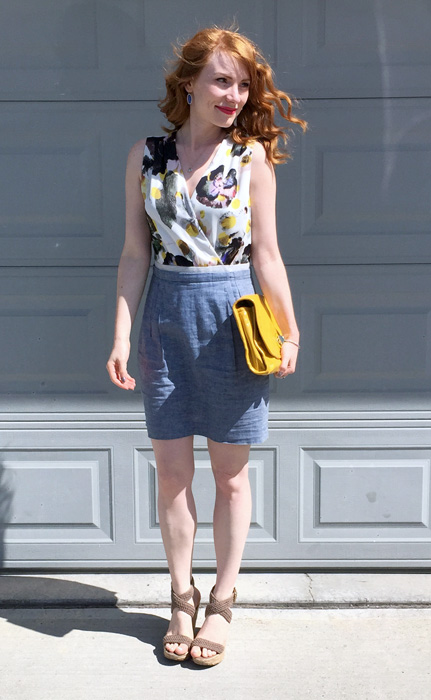 This is one of my fave dresses, and you are not surprised because I think we have agreed that I am the queen of dresses that look like separates and vice versa. I wore it again, after too long of a break, for my birthday dinner and it did not disappoint. It is just so darn pretty. And pretty comfortable too, especially now that I have a bit more wiggle room in it.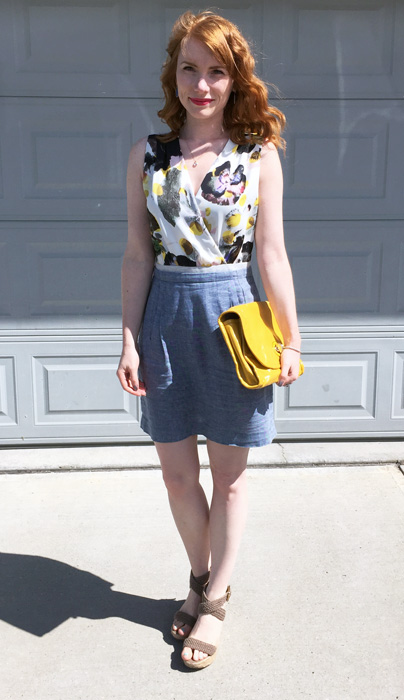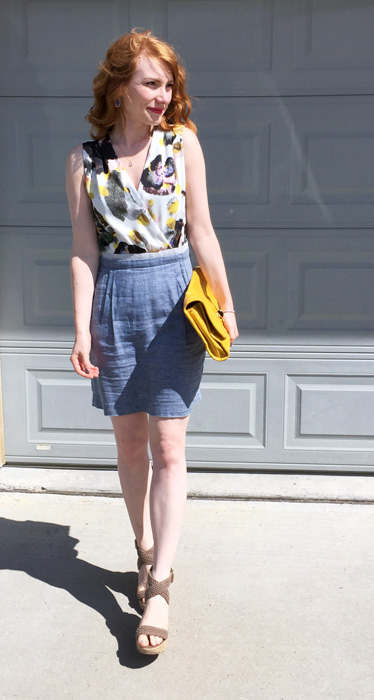 Speaking of which, I was a bit surprised when I dug out the photo of the last time I wore this dress, almost exactly one year ago. I honestly didn't think my body had changed quite so visibly in the last six months or so, so this side by side was a bit of an eye-opener. Funnily enough, I see the biggest difference in my face. I am reminded of the saying attributed (if I remember correctly) to the great Catherine Deneuve: after a certain age, women have to chose between their face and their ass. She spoke, of course, in an era before injectables. And I won't lie: I have a different perspective on Botox now than I did at 25. (Which is to say, I have been thinking about it.)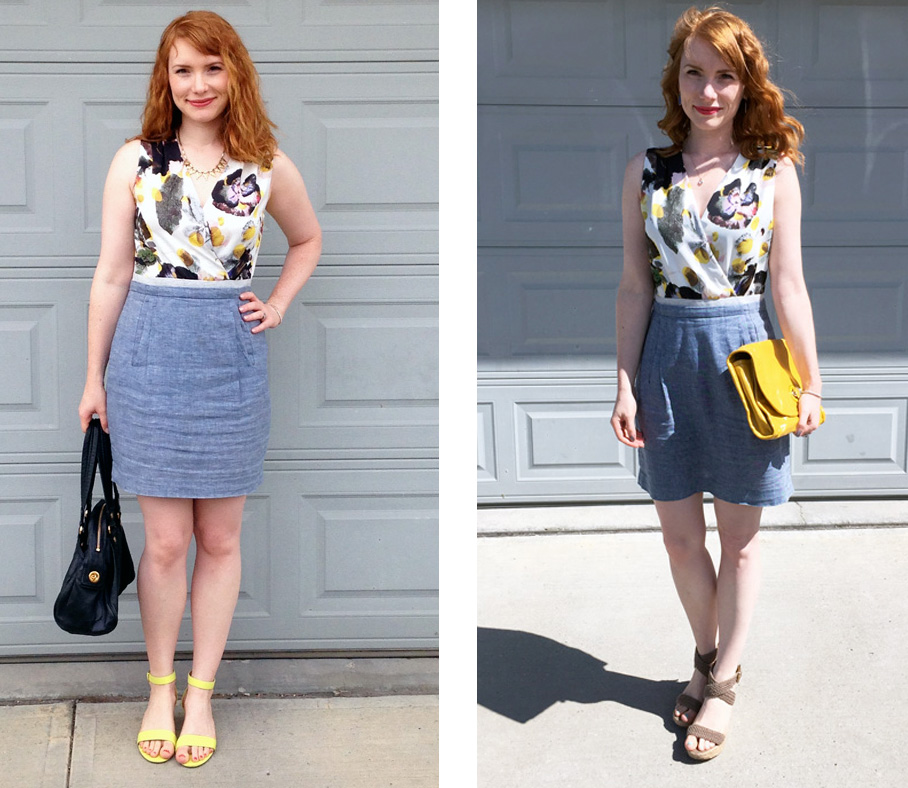 In case you couldn't tell, issues of age and self-image have been on my mind more than usual lately, which I fully attribute to this damn birthday. 35 has hit me in a way that 30 never did, and I'm still working on figuring out why. Anyone else out there who's felt/feeling the same?