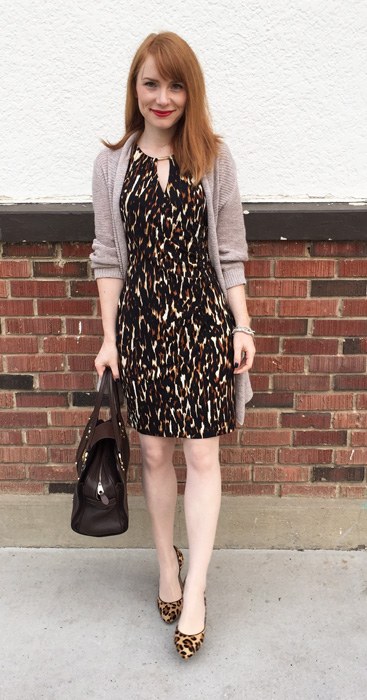 I know … the title is lame, but when you're rocking two different animal prints, what else are you going to go with? This dress was a birthday present from a dear friend, who apparently knows my style better than I do.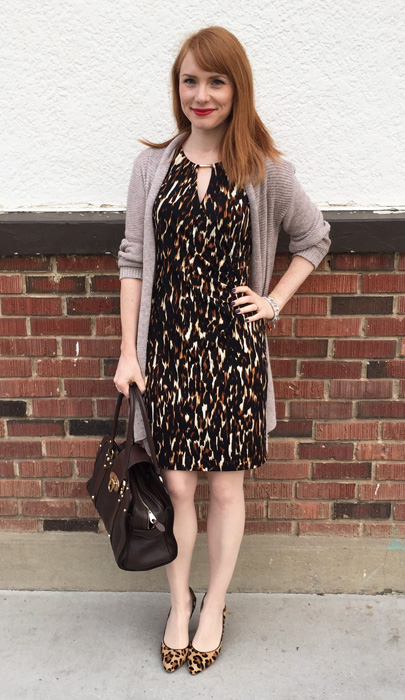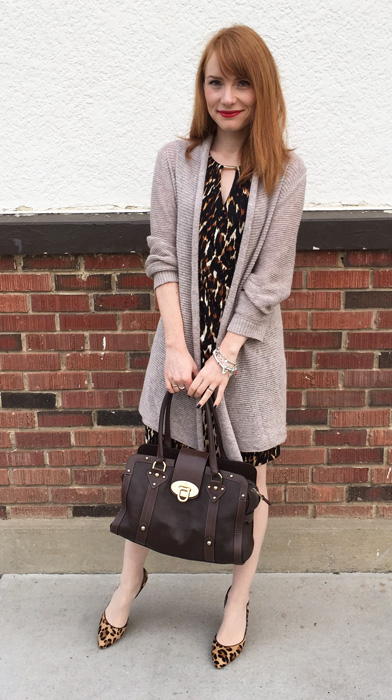 Jersey sheath dresses like this one are a godsend for hourglass shapes, and comfortable as heck as long as they're not too tight. You can kind of see what the dress does for my figure in the picture below: hello, tiny waist illusion – I heart you!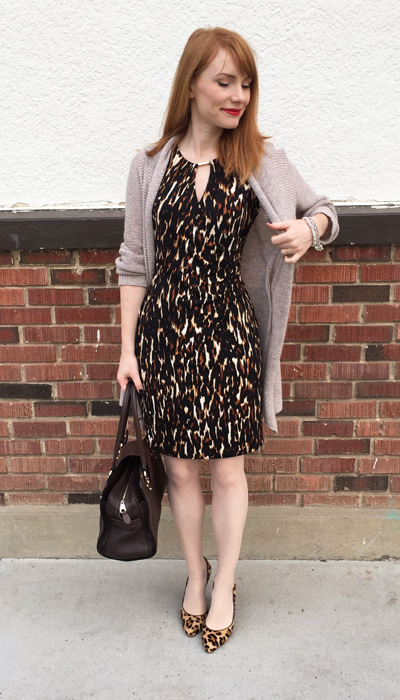 You know what else I heart? This Joe Fresh oatmeal coloured cardigan. I was gutted when I accidentally ripped a hole in it last year, and desperately hunted for a replacement; it was long sold out, and I ended up buying a cream Theory cardigan at Winners for double the price (on massive sale!), but I still come back to this one, every time. Luckily, the hole was fixable, and boy am I glad. I will definitely be crying hot tears when it eventually disintegrates from constant wear. Joe Fresh might be hit-and-miss, but the hits are pretty darn fantastic.