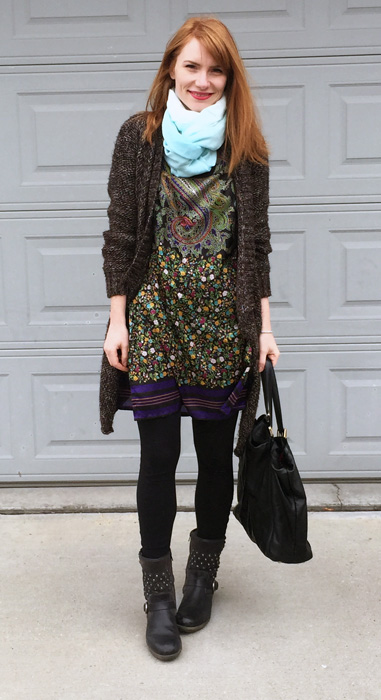 I have two modes on weekends: simple casual, and boho. You don't need three guesses to figure out which category this outfit falls under. Well, the title is a dead giveaway, for one thing. Plus, there's nothing simple or casual about this silk Etro tunic. Just look at that pattern mix!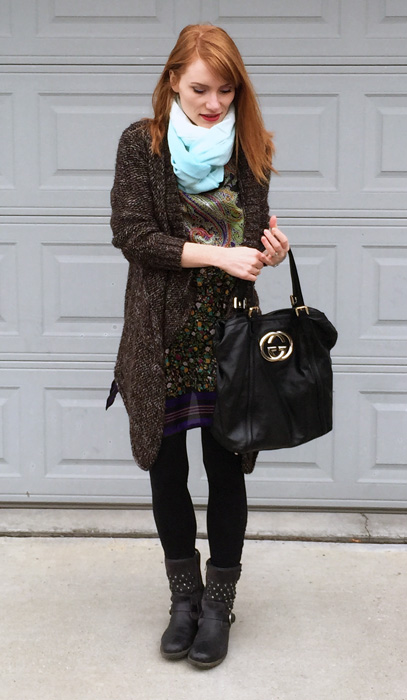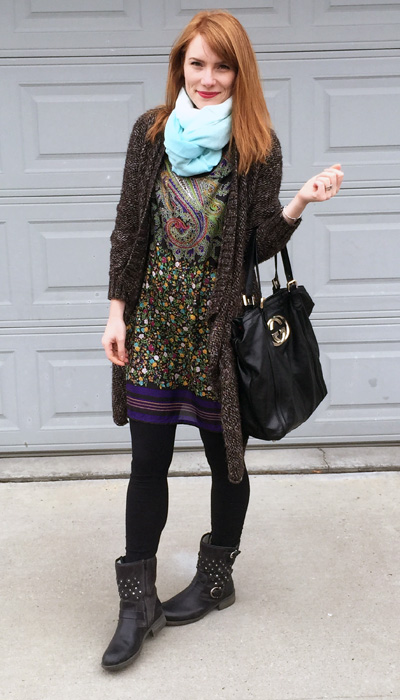 Here's a better look at the bazillion different prints and textures going on: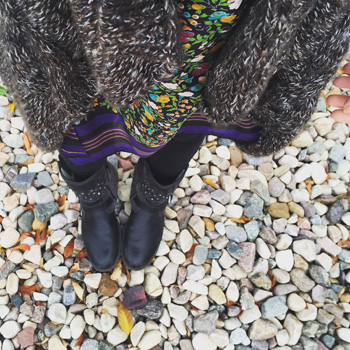 In all honesty, this outfit is a total mish mash of things that may or may not go together, but which all serve the important purposes of (a) keeping me warm, while (b) wearing a completely impractical-for-the-weather garment. But that's the beauty of boho, right? Mish mash is its middle name. That's how I'm calling it anyway.